October 29, 2020

As you probably know, many Ace customers are offering al fresco dining these days—and this includes the beloved vegan staple VSPOT. VSPOT is known for its incredible organic, kosher-certified, Latin vegan comfort food. (You may also remember VSPOT from our original profile of the St. Marks location!)

VSPOT's menu includes breaded and seasoned Avocado Fries; a crispy tray of Nachos Supreme topped with vegan cheddar; a Beyond Meatballs Wrap; Potato, Bean, Philly, and Jamaican Empanadas; an Avocado BLT made with tempeh bacon; and a traditional Colombian variety plate, the Bandeja Paisa.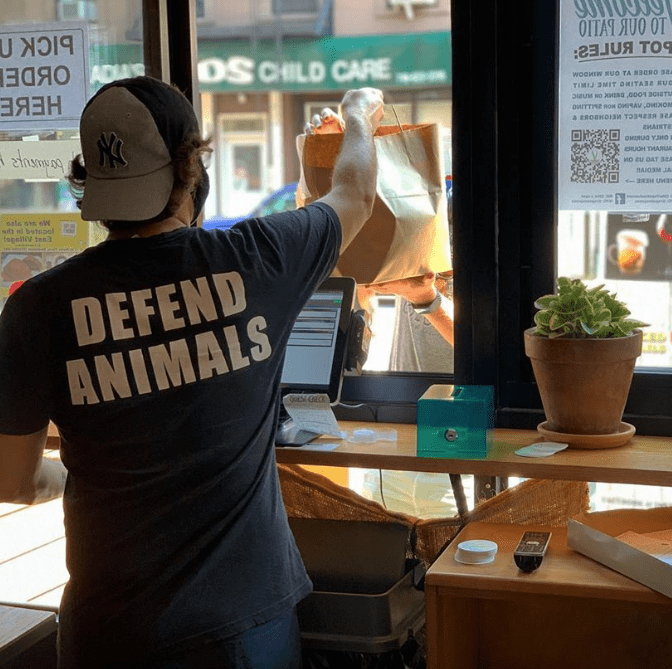 We stopped by VSPOT's original Park Slope location a few weeks ago and were delighted by their clever, super-safe set-up. Not only are they offering outdoor dining in a cute little tent out front, but they have also instituted optional no-contact payment. This means that you can order on your phone and then walk up to the little window and swipe your card in their reader yourself. Then all you have to do is wait for your order to be ready and you can either eat outside or take your grub home!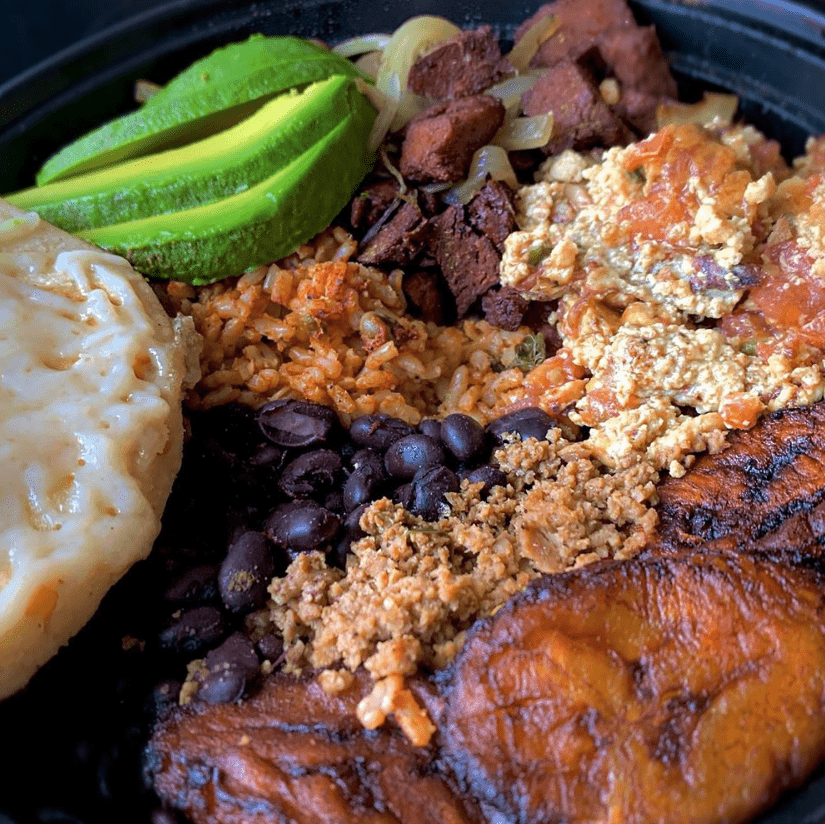 We ended up ordering the Belgian Fries, Kale Salad with extra seitan, and the Bandeja Paseja. The fries were thick and salted to perfection, the kale delightfully springy, the seitan rich and crispy. The Bandeja Paseja (pictured above), however, was the crown jewel of the meal. The plate was loaded up with sweet plantain, crispy chicharron, a JUST Egg scramble, avocado, an arepa with melted vegan cheese, rice, ground seitan carne molida, and perfectly spiced black beans. Delicious!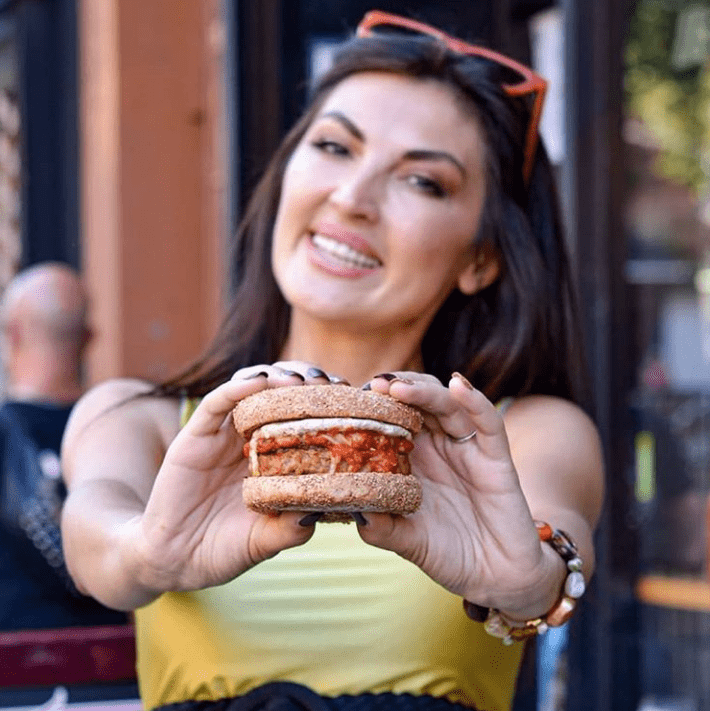 If you're looking for a delicious plant-based dining experience, we suggest stopping by VSPOT—either @ 12 St. Mark's Place in Manhattan or in Park Slope @ 156 5th Ave. in Brooklyn. Either way, you can't go wrong!
Thank you for a delicious meal, VSPOT!