September 29, 2020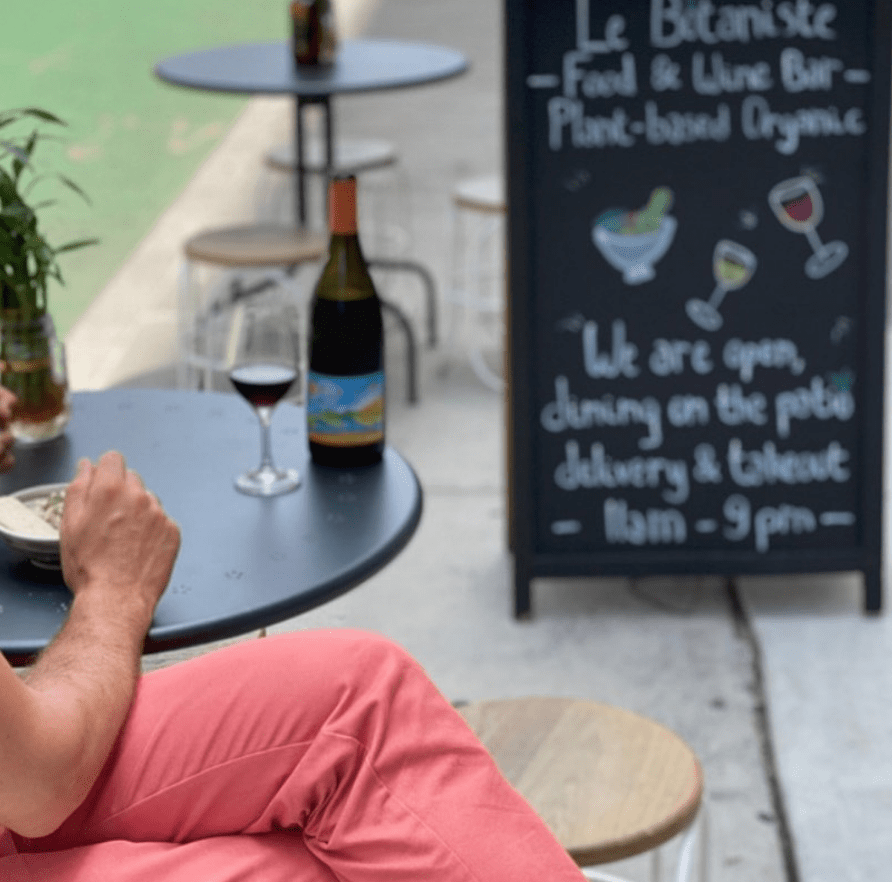 Four days ago, NYC Mayor Bill de Blasio announced that the outdoor dining offered by a plethora of restaurants in the city is here to stay. "We depend on this industry so much in this city. It's part of who we are," the mayor said on The Brian Lehrer Show. "I want us to really take this model and make it part of the life of New York City for years and generations to come." Keep reading for a round-up of Ace customers who have found smart ways to serve their fans outside.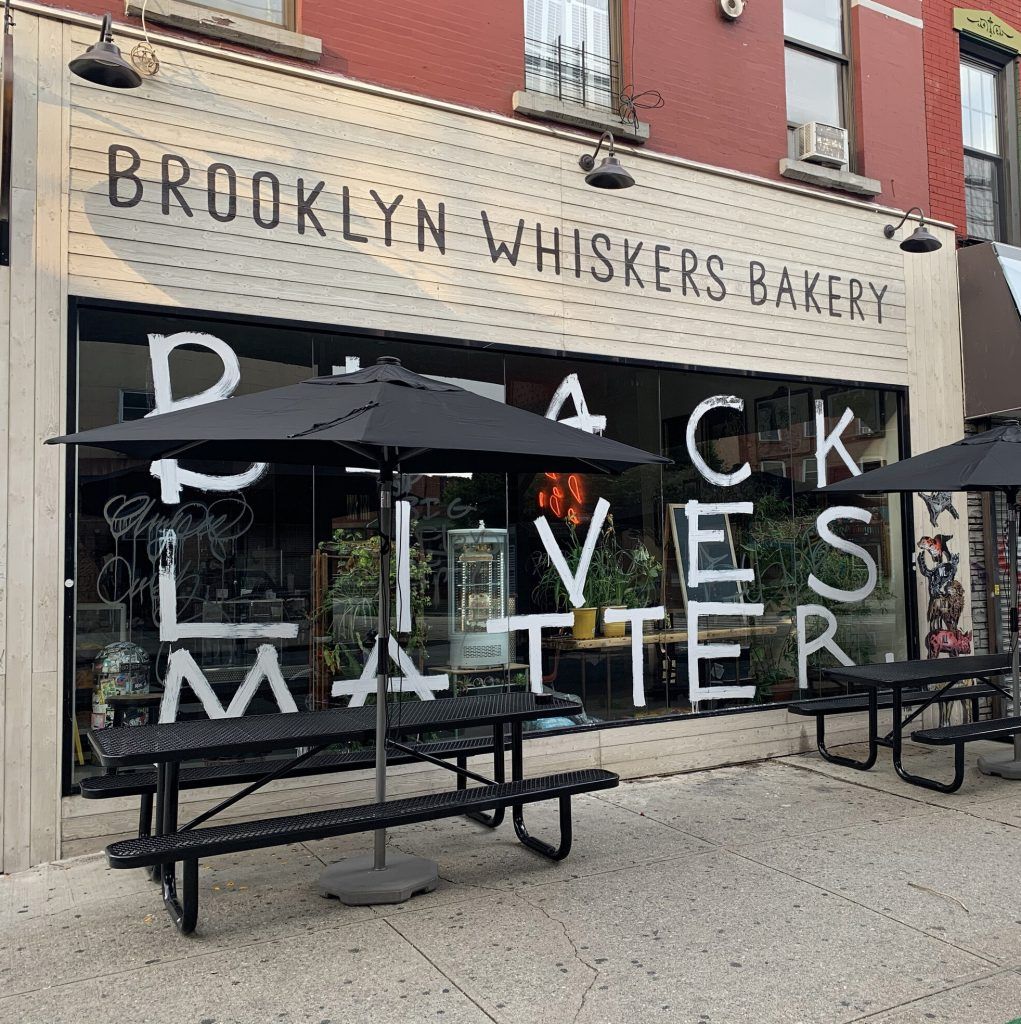 Brooklyn Whiskers' flagship location in Bushwick is known as the spot "where the magick happens." In addition to their customary tea, pastries, coffee, bagels, burritos, sandwiches, and custom cakes, they also offer "free WiFi, welcome well-behaved dogs, and have generous sidewalk seating for both large and small groups." If this sounds appealing, we suggest you stop by 1037 Broadway ASAP!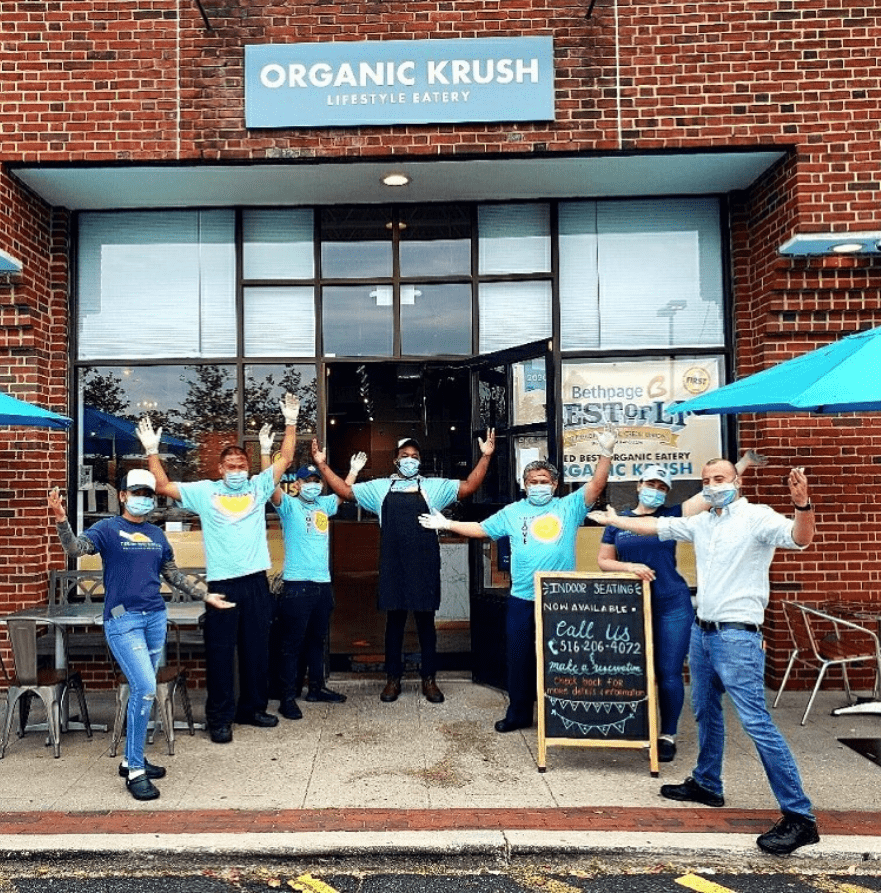 Organic Krush is another customer who has put a lot of thought into how to reopen safely. In addition to purchasing touch-free credit card processing machines, air purifiers, and installing plexiglass screens between customers and cashiers, they've also set up socially distanced lots of tables outdoors. In their words: "We are in the business of serving organic food and juice…with a whole lot of love. We can not wait to be back to the guests in our dining rooms and hanging out under our turquoise umbrellas! We are here to serve and we are doing everything in our power to re-open safely and securely for you and us!"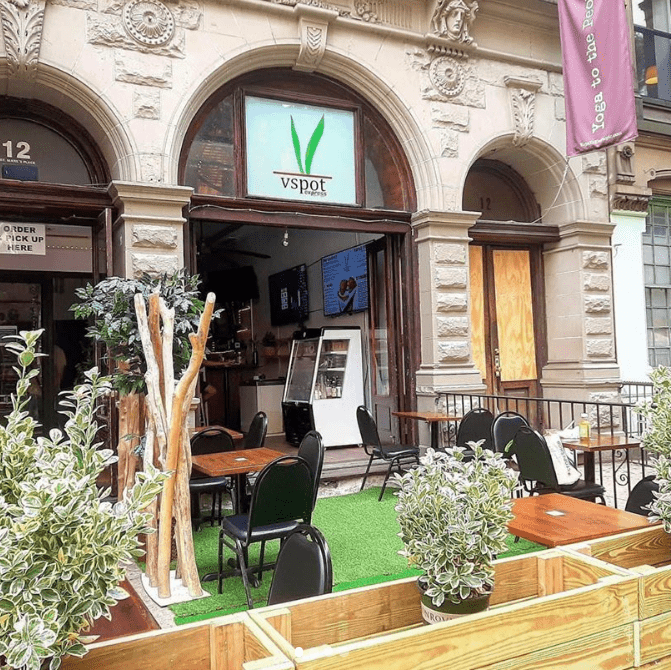 Beloved NYC plant-based eatery VSPOT is also still open and ready for business! Stop by their location at 12 St. Mark's Place between 3 p.m. and 11 p.m. daily to enjoy their delicious vegan grub and the patio seating out front.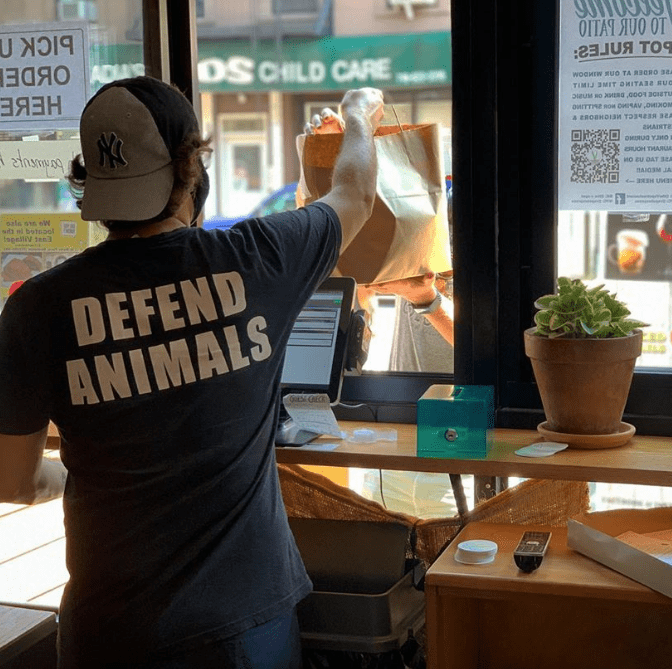 Their Brooklyn location is also open Monday-Sunday from noon until 10 p.m. They have a nifty grab-and-go set-up that keeps everyone safe plus some cute picnic tables right out front! Visit them in Park Slope @ 156 5th Ave.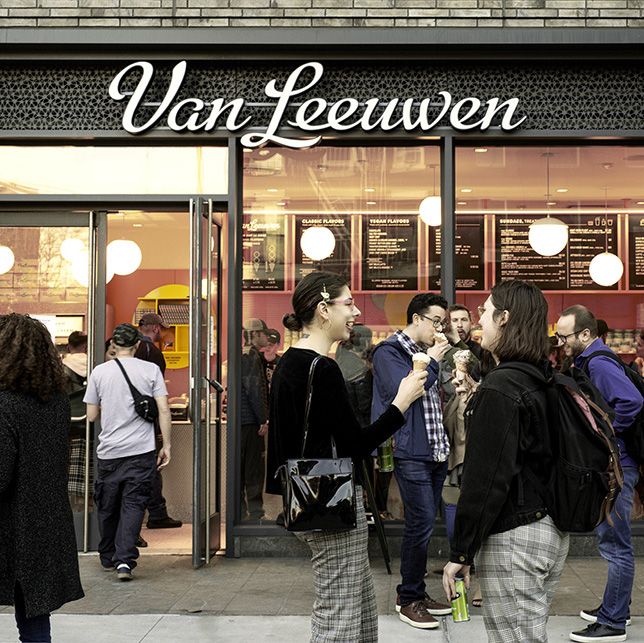 We recently stopped by Ace customer Van Leeuwen Ice Cream's Prospect Heights location and were delighted to see revelers safely distanced, enjoying their cones outside. Though they don't technically have outdoor seating, they have figured out an efficient way of serving their fans so everyone can get in and out safely. Plus, ice cream cones are meant to be eaten standing up, right?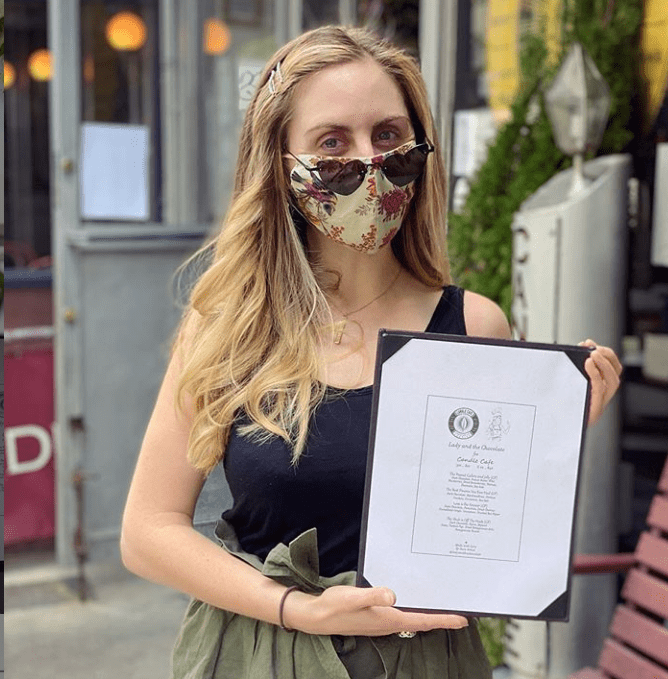 Candle Cafe, located on the East side's 3rd Ave., is available for outdoor dining, takeout, and delivery. Stop by to munch on some delicious plant-based fare, including their Buffalo-Crusted Cauliflower, Kale Caesar Wrap, and Avocado BLT. And don't forget to order a cocktail from their Eco Bar for dessert!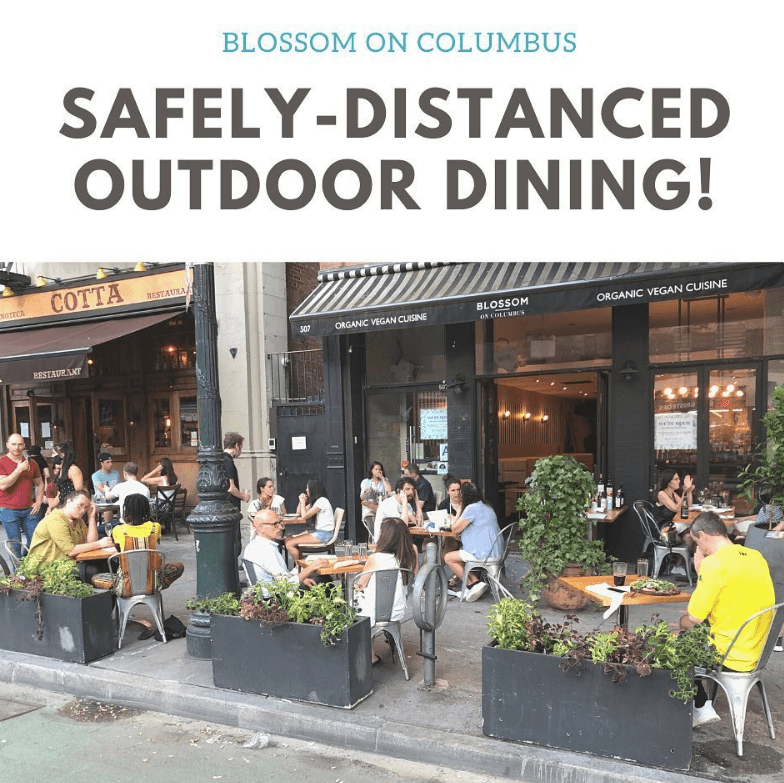 Blossom recently opened a new location on University Place in Greenwich Village. They're now "serving up your Blossom favorites as well as new and exciting creations for outdoor dining, delivery, and takeout from 12 p.m. – 9 p.m. daily." Their outdoor dining area is available on a first-come-first-served basis at University Place and Blossom's beloved Columbus location is also open for delivery, takeout, and dining al fresco. Eat up!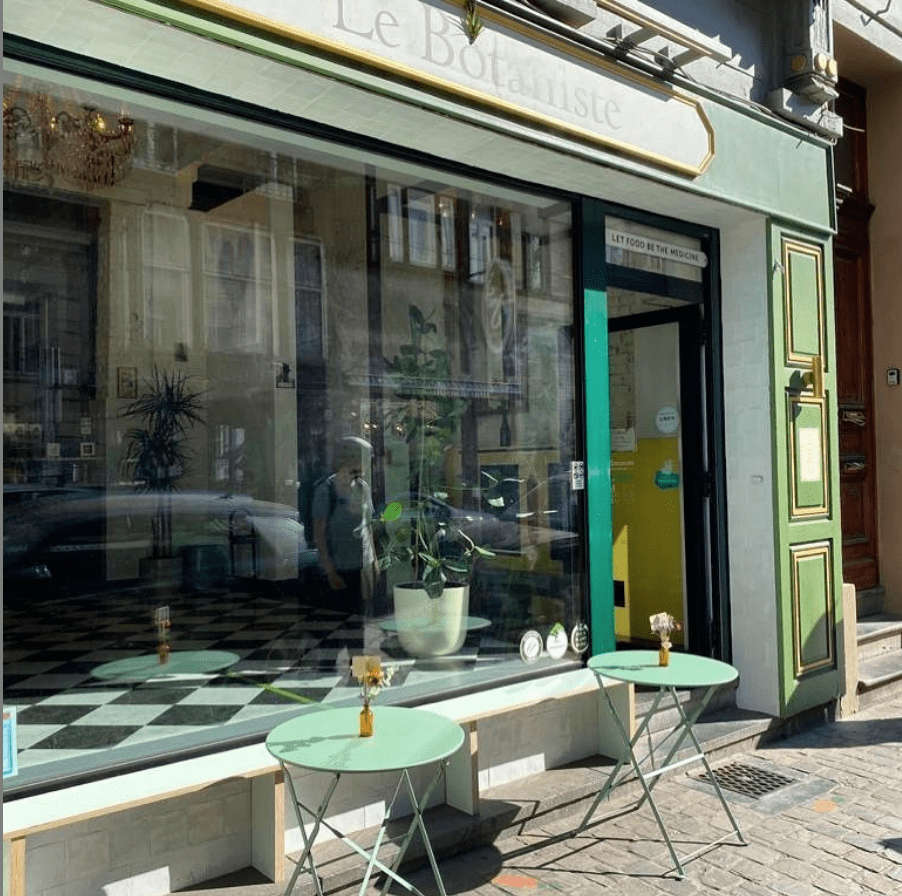 The plant-based organic food & wine bar Le Botaniste is welcoming outdoor revelers, both in the U.S. and abroad. A recent Instagram post read: "Our patios are open all weekend in Gent, SoHo and the UES, and Brussels Louise today. Natural wine fridges are stocked, the veggie bars are filled." Their specialties? "Late breakfast, lunch, afternoon cravings, late lunch, dinner, and a last glass of wine before going home." Stop by their Soho or UES locations to take advantage!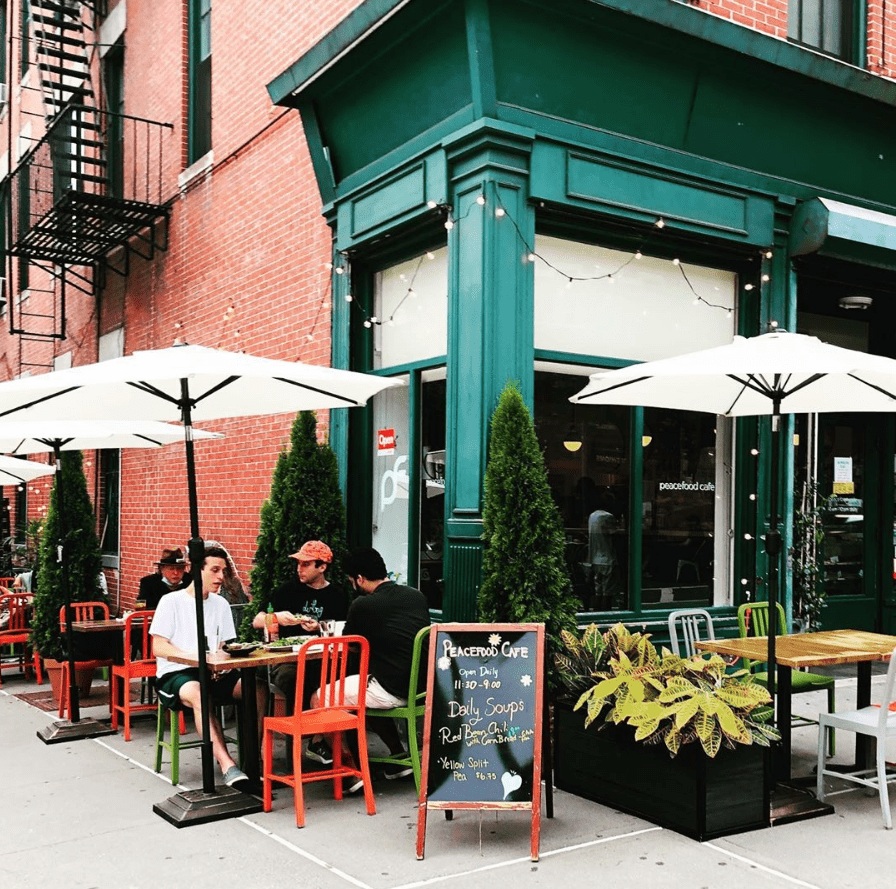 About a month ago, Peacefood Cafe started its own al fresco dining campaign. Their Amsterdam location was the first to put tables out front and their downtown location soon followed suit. If you're craving some fall flavors, we suggest you try their Roasted Japanese Pumpkin Sandwich or the Pumpkin Quiche. Stop by either location to dine outside between 1 p.m. and 8:30 p.m.!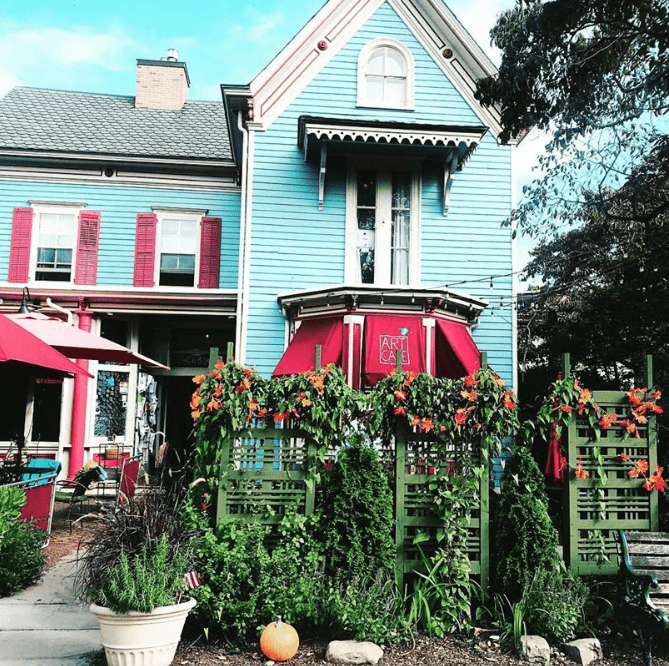 Nyack's Art Cafe is a quirky spot offering outdoor dining (in addition to takeout). Stop by to sip on their organic coffee, wine, beer, or Prosecco cocktails. If you're hungry, a "mix of traditional Israeli recipes and a few creative flavors" is also available. Enjoy!
We hope you've enjoyed our outdoor dining round-up. We imagine many of our customers will be putting heaters outside as the weather gets chillier and we're excited to bundle up to enjoy our food, even as the temperatures begin to drop. Cheers!