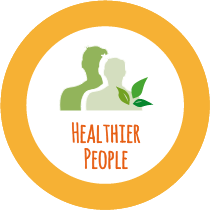 We are what we eat therefore food is who we are. People are not only the reason for our existence but also by far our most important asset at Ace Natural.
We are committed to providing foods that contribute decisively to better health in the communities that we serve.
The welfare of our employees and their families is a main priority at Ace Natural. We care dearly about our employees while they add value to the organization and we also make sure to contribute handsomely for their retirement.
How do we show love to our employees?
We start by paying above market salaries to all employees.
We offer paid personal time off to employees so they can use it anyway they need or wish.
We serve "a la carte" organic breakfast and lunch to our employees every day.
Ace Natural employees have the benefit to buy all our food at pure cost.
We offer health insurance and the company pays 75% for employees.
We have a profit sharing system that benefits every single employee.
We offer a 401K plan and our company matches 50% of the employee's investment.