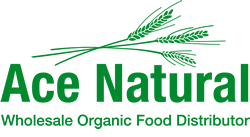 Ultimate Superfoods and Ace Natural sustainable partnership.
We look forward to providing your business with the best superfood ingredients on earth.
The Process
Quality superfoods are the result of a genuine love for products coupled with strong farmer relationships. The outcome is the best that nature has to offer. Ultimate Super foods operates a certified-organic manufacturing, packing, and shipping facility in Southern California, shipping bulk ingredients all over the globe.
Better ingredients make better products.
Are you interested in our Superfoods?