July 15, 2022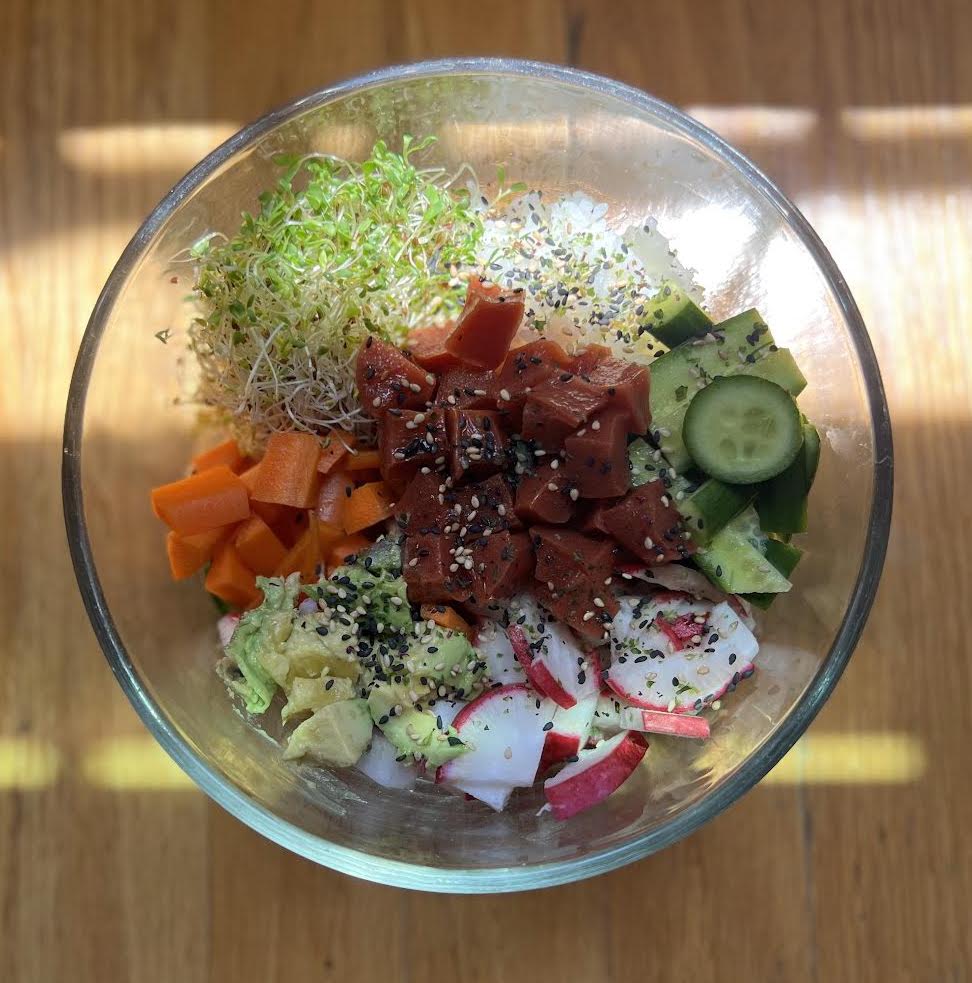 We're beyond excited to be distributing Current Foods' plant-based, sushi-grade, ready-to-eat seafood. Their products, which somehow manage to boast a fatty, fish-like texture without harming any actual sea creatures, are rich in omega-3s, iron, and B-12 vitamins, and have been described as "the catch of tomorrow." We couldn't agree more! Keep reading for step-by-step instructions detailing how to make poke with Current's tuna cubes.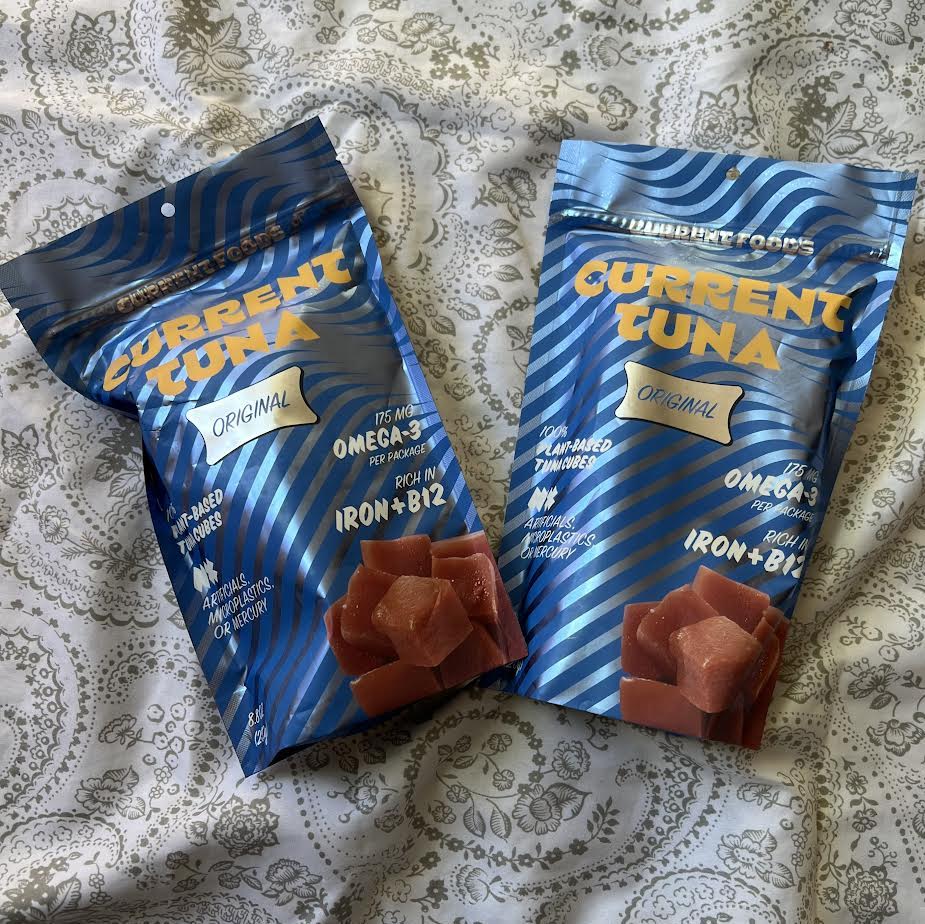 CURRENT POKE BOWL • 2 SERVINGS • 20 MIN
Ingredients:
1 Current Tuna cubes or Current Tuna Filet diced into 1?2 inch cubes 1 cup of cooked short grain white rice
1?2 cup of shredded carrots
1?2 cup of edamame
1?2 cup of sliced avocado
1?2 cup of sliced cucumber
1?2 cup of alfalfa sprouts
3 rainbow radish (if you're feeling fancy)
3 tablespoons of toasted sesame oil
1 tablespoon of ponzu sauce
1 teaspoon black sesame seeds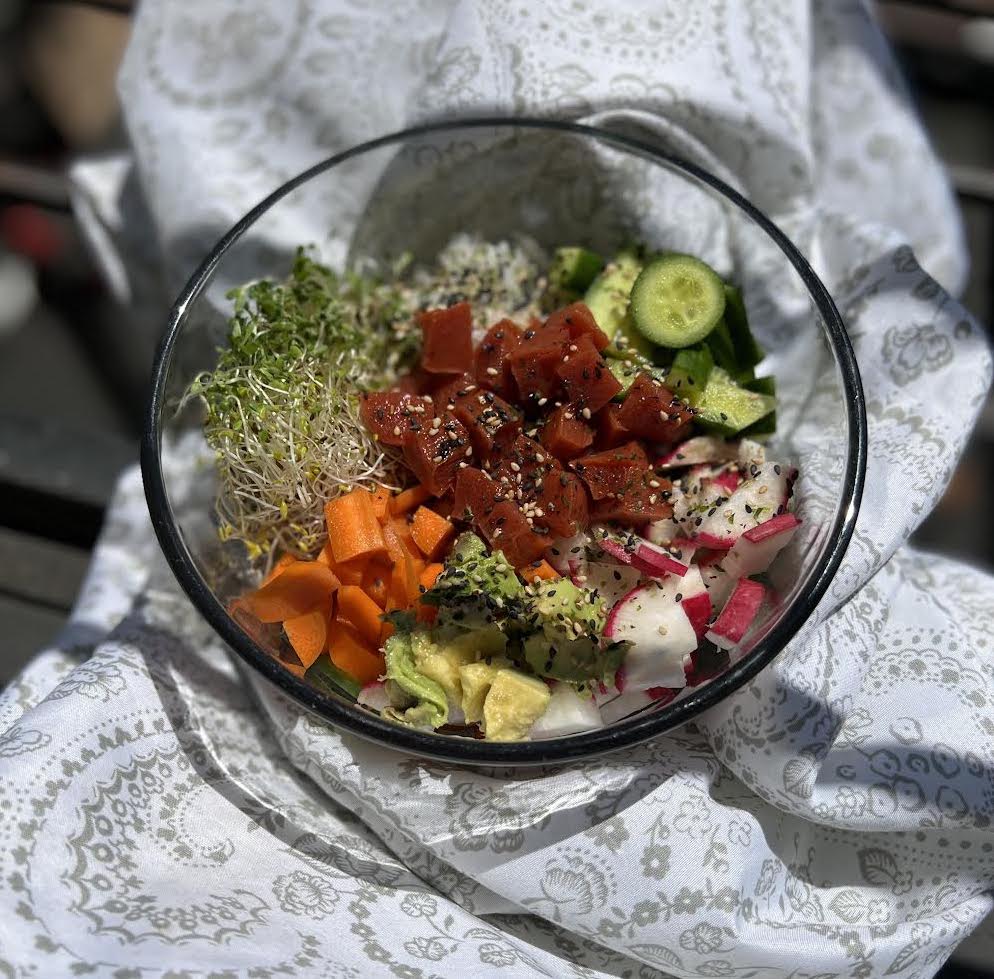 Directions:
1. In a small bowl, whisk together sesame oil and ponzu.
2. Add Current Tuna cubes and toss to ensure all cubes have an even coating of marinade. If desired, create more marinade using 3 parts toasted sesame oil, 1 part ponzu.
3. To serve, add rice to the bottom of a large bowl.
4. Top with Current Tuna and toppings of your choice. Garnish with sesame seeds before serving.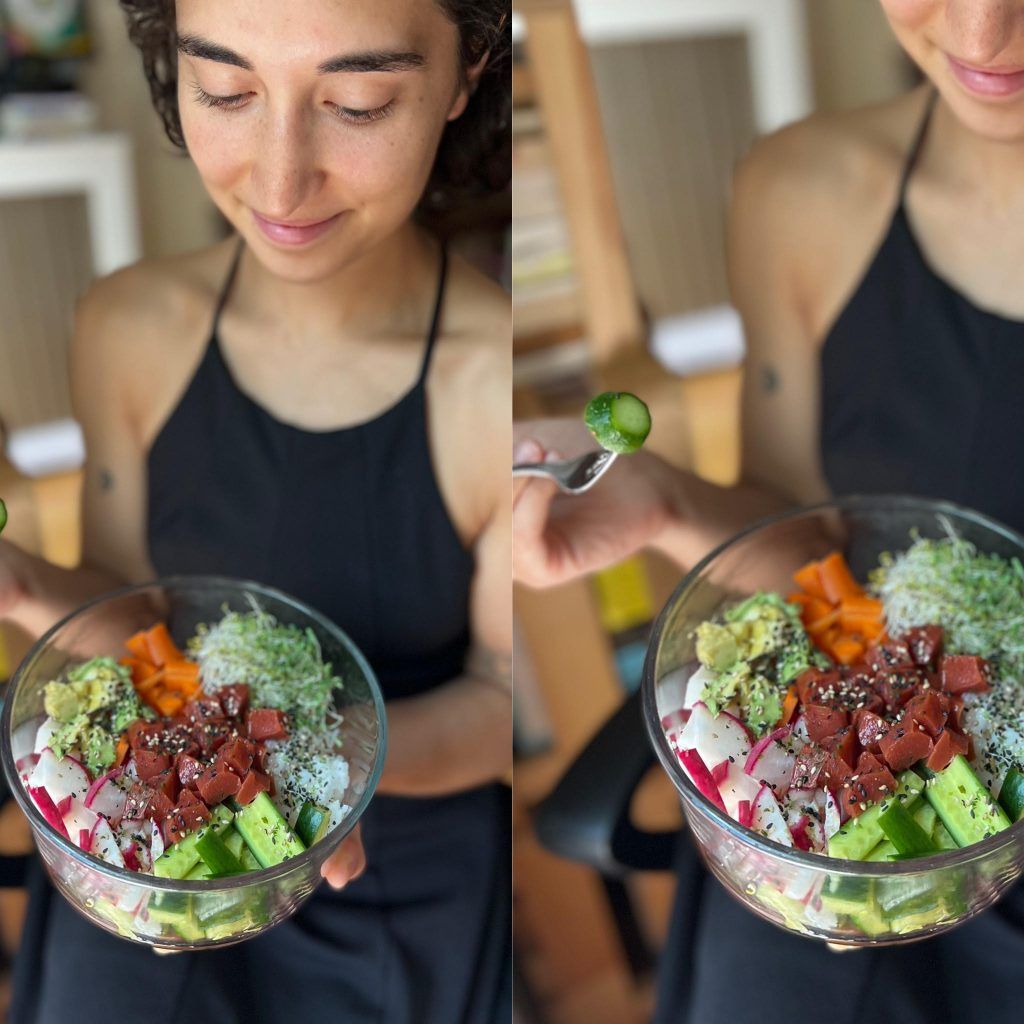 TIP: Customize this bowl however you please. It plays well with others. Slice, dice, and top your bowl with any veggies you fancy or have on hand. Enjoy!
To learn more about Current Foods' products or place an order, click here or call (718) 784 6000.