How to interact with us:
Our Address:
249-257 East Sandford Blvd.
Mount Vernon, New York 10550
Phone: (718) 784 6000
Fax: (718) 361 5732
Orders 24/7/365? YES!
To place an order, 24 hours a day 365 days a year:
Via phone, speak live to a Customer Service Rep: Monday to Friday 6:30am to 4:30pm.
Via phone/Voicemail: Any other time including holidays and weekends.
Via email 24/7/365 at: orders@acenatural.com
Receive order confirmation via email every time your order was processed.
English and Spanish languages orders are welcome via phone or email.
For any other inquires email at info@acenatural.com or call us during business hours.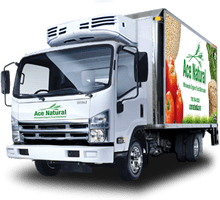 Hours of Operation
Days and hours of operation: Monday to Friday
Customer Service via phone: 6:30am to 4:30pm
Customers Pick up: 10am to 3pm
Vendor Delivery: 9am to 3pm (by appointment)
Our Team:  (718) 784 6000
Tor Newman
CEO
Tor@acenatural.com
Dial extension: 103
Alberto Gonzalez
COO
People / Quality & Compliance / Certifications & Food Safety
Alberto@acenatural.com
Dial extension: 112
Kathy Lavigne
Procurement
Kathy@acenatural.com
Dial extension: 101
Adrian Stuart
Bookkeeping
Bookkeeper@acenatural.com
Dial extension: 102
Matt Fried
Customer Service Manager
Matt@acenatural.com
Dial extension: 104
Deborah Atherton
Customer Service Rep.
Accounts Receivable
Deborah@acenatural.com
Dial extension: 105
Zully Sanchez
Customer Service Rep.
Zully@acenatural.com
Dial extension: 106
Isabel Taveras
Customer Service Rep.
Isabel@acenatural.com

Kaitline Alvarez
Customer Service Rep.
Kaitline@acenatural.com
Dial extension: 108
Stefanie Donato-Luna
Customer Service Rep.
Stefanie@acenatural.com
Dial extension: 109
Daisy Rivera
Customer Service Rep.
Daisy@acenatural.com
Dial extension: 114
Jon Fernandez
Logistics
Customer Service Ninja
Jon@acenatural.com
Dial extension: 115
Paul Guarino
Produce Procurement
Paul@acenatural.com
Dial extension: 118
Howard Fried
Director of Procurement
New Products Specialist
Howie@acenatural.com
Dial extension: 116
Eddie Rodriguez
Warehouse Manager/Operations
Eddie@acenatural.com
Dial extension: 113
Our Dear Receivers, Pickers, Checkers, Packers & Drivers
Customer Deliveries
Vendor Reception
Info@acenatural.com
Dial extension: 107