November 6, 2018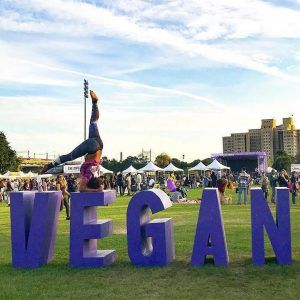 Howdy, friends! If you've ever been to Toronto, and are vegan or vegan-curious, you might be aware of Vegandale, a city block boasting a plethora of vegan food, goods, and services. Self-described as "a mecca for the ethically minded and hungry," their mission is to create a world where animals are no longer exploited.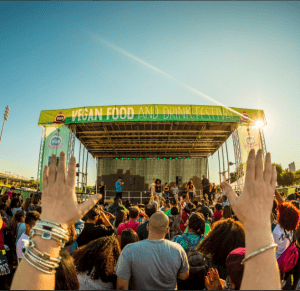 Feeling that they could make a bigger difference by expanding their reach, the vendors of Vegandale took their goods on the road and created the Vegandale Food and Drink Festival. The first event took place in Toronto in 2015 and was a huge hit. This year, there were Vegandale Food and Drink Festivals held in Toronto, Chicago, Houston, and our very own NYC!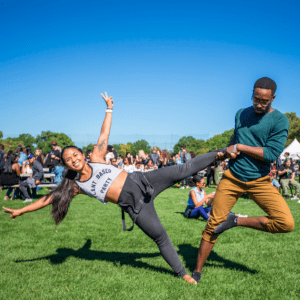 Now in its second year at Randall Park Island, New York's Vegandale boasts two days of activities as well as hot and cold food stations serving "favourite comfort food classics from fried chick'n, to burgers, to wings, ice cream, and more!"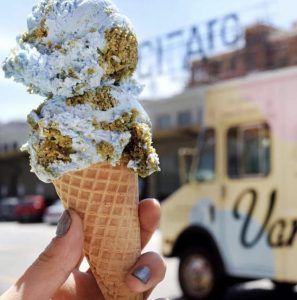 We're thrilled to report that among the vendors were a ton hailing from the Ace family. Among them was Van Leeuwen, and we heard that many socks were knocked off by the dairy-free ice cream that they made from scratch!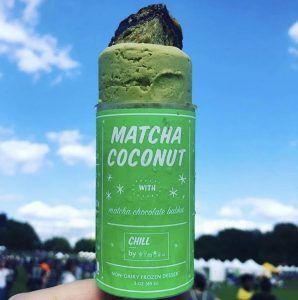 These delicious—and aesthetically appealing—matcha coconut pops from By Chloe also made an appearance.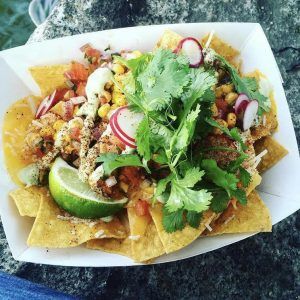 And Champs Diner showed up with their mouthwatering loaded nachos.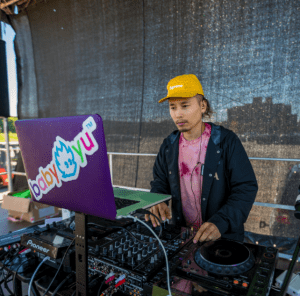 In addition to the bounty of vegan food, there was also a DJ, a live MC who hosted games and giveaways throughout the day, plus push-up contests, volleyball, burger-eating contests, and much, much more.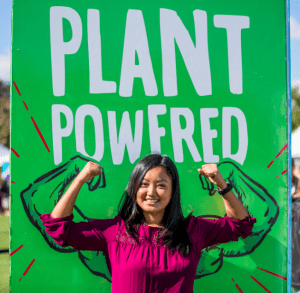 A word to the wise: tickets for Vegandale 2019 are coming soon. Hope to see you there next year!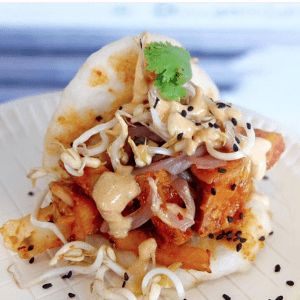 P.s. Fans of the vegan NYC vendor The Cinnamon Snail can click here to read a very sweet blog post from their debut at Vegandale in Chicago.
Images via Instagram: @vegandalefestival, @zodiacyogiac, @fromtacostotofu, Vegandalefest.com & @aplantbasedlife