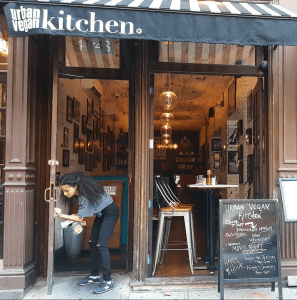 Those of you who have been eating healthy/vegetarian/vegan long enough probably know and love long-standing Ace customer Blossom du Jour. (And if you don't know them, there's no time like the present! Check out our first post featuring Blossom here.) Well, we have some great news for fans…Blossom's latest endeavor, Urban Vegan Kitchen, is open and serving "organic vegan comfort food, along with cocktails & mocktails." On a recent Monday night, we stopped by their Carmine St. location to see for ourselves…
We loved the spot upon first sight, and opted to sit upstairs by the full-length windows, which were open, allowing for the warm summer evening breeze to wander in. We settled at a small wooden table—tastefully decorated with flowers and a candle—and sat side-by-side facing out, so we could surreptitiously watch all the characters traipsing through the West Village.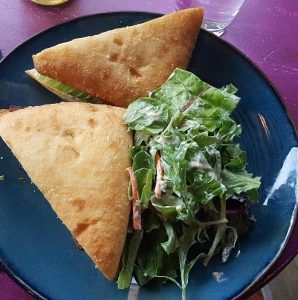 We found the wait staff to be exceedingly sweet, not to mention speedy: our food arrived almost immediately. We adored the Classic BLT (which boasted both tempeh and shiitake bacon, lettuce, and tomato topped with creamy mayo on rosemary ciabatta) and a perfectly dressed side salad.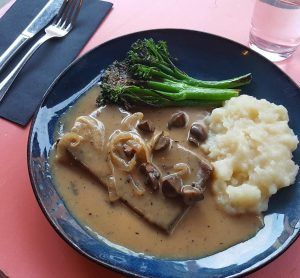 We also ordered the Seitan & Gravy entrée, which consisted of a peppercorn-encrusted seitan steak smothered in mushrooms and onion, amid a sea of rosemary gravy. Equally delicious were the mashed potatoes (if you think they're only good with butter and milk this dish will single-handedly prove you wrong), and sautéed broccolini. The whole affair was incredibly rich and filling.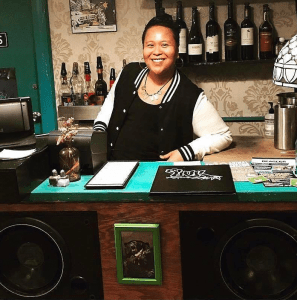 It should be noted that while we sat upstairs, there is also a subterranean restaurant/bar area called Chris' Cathouse and Soul Lounge, which can be used as an event space. Says UVK's resident DJ CherishTheLuv: "You do not have to be vegan to chill with us, you just have to be hungry for comfort food, great music and great peeps!"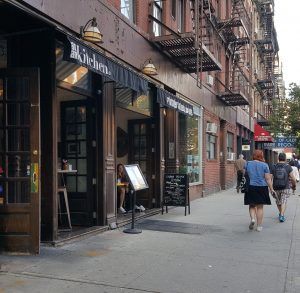 We didn't try the cocktails or mocktails this time but we certainly plan to try the Tea for the Tillerman—inspired by Cat Stevens and boasting tequila, triple sec, matcha green tea, and lime- -on our next visit. We also hope to check out the lounge! Until then, thanks a million for the delicious grub, UVK! We had a blast.
Images: Ace Natural & @djcherishtheluv