May 6, 2018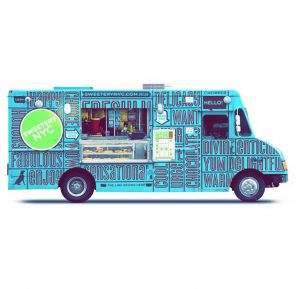 Nine years ago, Grant Di Mille was just coming off a successful career in marketing and advertising. Inspired by the delicious sweets he remembered from childhood visits to Italy, the entrepreneur started a mobile bakeshop. Shortly after, looking for a creative way to capitalize on his extensive experience, Grant decided to take the food truck business to the next level and Sweetery NYC morphed "into an event production experiential marketing company….connect[ing] consumers to brands and engaging consumer to leave a long-lasting impression."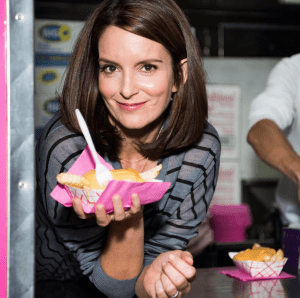 So what exactly is experiential marketing? Grant explains that Sweetery is hired by companies to create an experience so interesting and memorable that anyone who stumbles upon it will be drawn to that particular brand later on. Did you see Tina Fey passing out cheese fries when Mean Girls came to Broadway? Or perhaps you witnessed Katy Perry distributing 6,000 cherry pies in Times Square? If so, you've seen Sweetery NYC's work.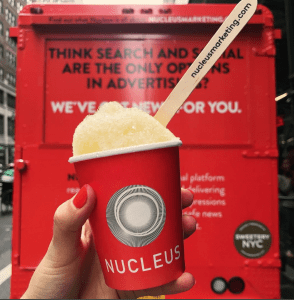 Hiring Sweetery to create an experience featuring your brand is akin to hiring a wedding planner–they take care of all the tedious work (think getting permits) plus all the creative work (truck branding, food concepts, etc.). In other words, they take care of everything.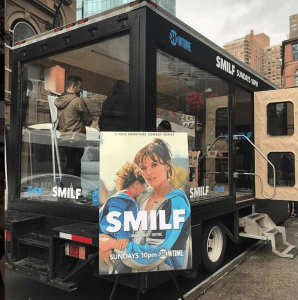 Food–distributed from mobile trucks–tends to be the focus for Grant's clients, but that isn't always the case. When the Showtime series SMILF hired Sweetery NYC, they loaded a glass truck with relationship experts and took to the streets. (They also distributed Boston cream donuts, but that's not the point we're trying to make here.) While they're mostly known for their truck work, the innovative team also does venue-based events, often taking over pedestrian plazas and event spaces.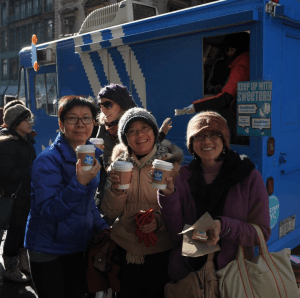 Sweetery NYC has done a ton of TV shoots (including Quantico and The Good Fight), showed up at weddings, been hired for bar mitzvahs, and catered corporate events. Grant's long list of former clients include USA Today and Reuters, and have featured the likes of Heidi Klum, among others. (And in case you, like us, we were worried that this all might be a lot to handle for one truck, Grants assures us that they have a whole fleet, including a glass version which is perfect for the more interactive themes.)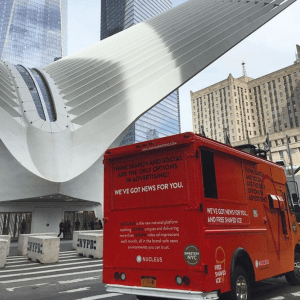 If the uber-creative work of Sweetery NYC doesn't have you hooked, maybe this will: they partnered with Ace nearly a decade ago not because their customers were calling for organic milk, yogurt, and granola, but because they felt a social responsibility to use the highest quality products they could get their hands on. "It's obviously an additional cost," Grant says, "but we believe in it."
To learn more about Sweetery NYC, follow them on Twitter and Instagram or check out their website. Or just cut to the chase and hire them!
Images: @sweeterynyc