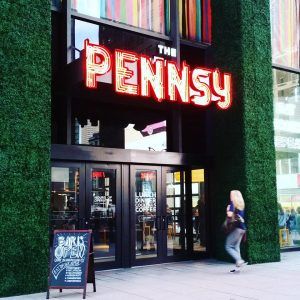 Hello there! How was your first warm weekend? Ours was great for many, many reasons including the fact that we were lucky enough to visit Ace customer The Little Beet at the high end food hall The Pennsy.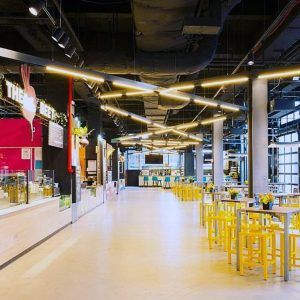 Located at 2 Penn Plaza, this self-described "new innovative culinary destination" is truly a health food oasis in the middle of fast food-packed midtown.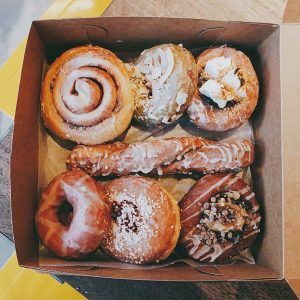 The Little Beet isn't the only Ace customer to grace these vaunted halls. The Pennsy is the new permanent location of the former vegan food truck sensation The Cinnamon Snail, famous for their seasonal donuts and 100% plant-based Beastmode Burger Deluxe!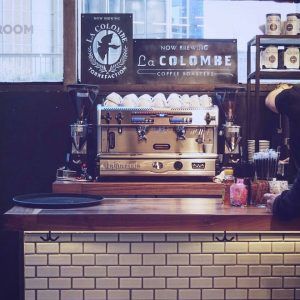 If you're in the neighborhood and looking for an energy boost, The Pennsy has your answer: Ace customer La Colombe Coffee Roasters! Offering yummy artisanal drinks (cortados, lattes, mochas, oh my!) as well as whole bean coffee, this one-stop shop will satisfy your every caffeine craving.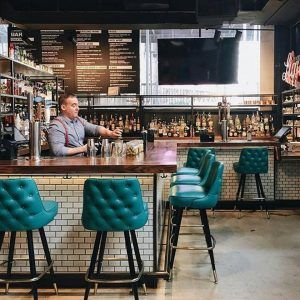 If you're looking for a drink of the alcoholic variety, try The Bar at The Pennsy, which offers a "thoughtful and well-rounded menu of cocktails, wine and beers." There is also an event space on the second floor that can be rented out (and catered by The Pennsy's vendors) for special occasions.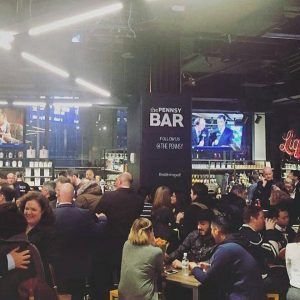 Not thinking about the timing, we ventured over to The Pennsy on a warm, breezy Friday night…and, lo and behold, it was poppin'. To accommodate the crowds, the wait staff (yep, they have super friendly people who clear the tables and floors before, during, and after you eat) had opened the big glass doors to the outdoor seating area.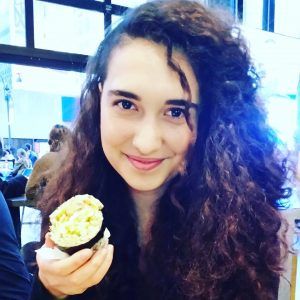 Parents with babes, couples, large groups of friends, and a few tourists were all spilling out onto the brightly lit patio…laughing, talking, and chowing down on delicious gourmet food.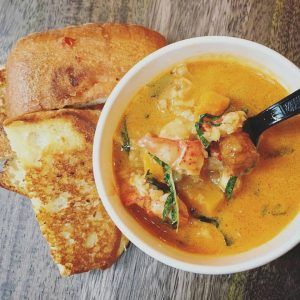 In addition to the Ace customers mentioned above, The Pennsy also houses Marc Forgione's Lobster Press, which boasts "on-the-go lobster creations" as well as fresh pressed juice.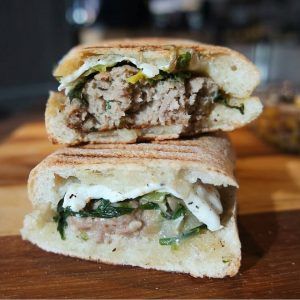 If seafood ain't your thing, maybe a "whimsical Italian sandwich and soup shop" by superstar chef Mario Batali and caterer-to-the-stars Mary Giuliani is! Mario by Mary boasts a mouthwatering assortment of hot and cold paninis.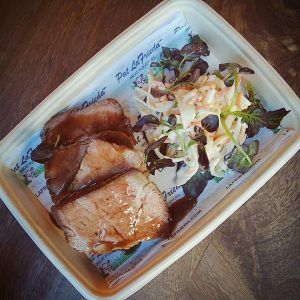 If you're craving meat, look no further than Pat LaFrieda Meat Purveyors, which offers high quality pre-packaged meat, sandwiches that you can take to go, and made-to-order signatures like the renowned butcher's Original Filet Mignon Sandwich!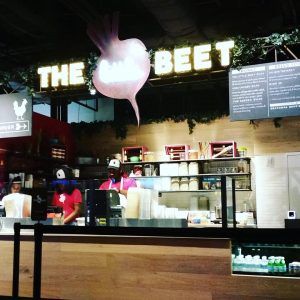 Although all of the options above looked (and smelled) amazing, we headed straight over to The Little Beet, whose mission is to serve "wholesome food that makes you feel real good about eating it, and even better after." All of their menu items—created by Top Chef Masters star Chef Franklin Becker–are 100% gluten-free (or "guiltin' free" as they say) and made with local, seasonal, and natural ingredients.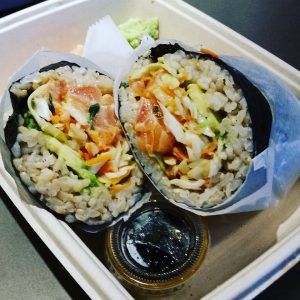 Although this Little Beet location has an abbreviated menu, we still spent about twenty minutes trying to decide which of the amazing-sounding menu items to order. We eventually chose to split a Salmon Tartare Roll, which eats like a sushi burrito and is composed of avocado, pickled Asian slaw, chipotle aioli, and brown rice, all wrapped up in nori. The roll was served with wasabi, soy sauce, a crisp twist of pickled ginger, and a dollop of spicy mayonnaise. Needless to say, it was outstanding!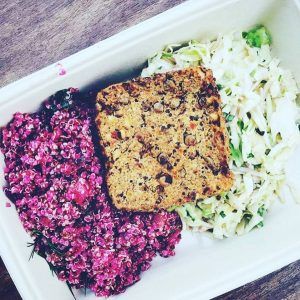 We also tried the Beet Box, whose prize jewel is the Veggie Pattie–made of lentils, quinoa, chickpeas, and herbs, and served with cucumber mint raita for dipping. The pattie comes on a bed of beet-tinted quinoa and a Cabbage with Soba Noodle Salad. The pattie was wonderfully crunchy on the outside and chewy within, and we adored the creaminess of the cabbage concoction.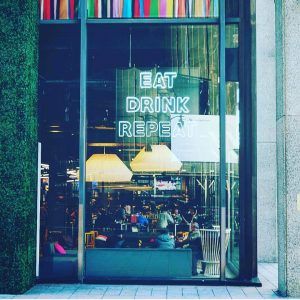 While we could have gone on eating our meal all night, it ended (as most meals do) and we reluctantly headed out into the warm New York night, feeling nourished and perfectly content. That's not to say, however, that we won't be back to The Pennsy soon..after all, we still have five other vendors to visit!
Images: Ace Natural + @ThePennsy's Instagram