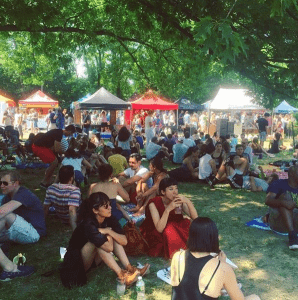 Last weekend, we took advantage of the GORGEOUS weather and headed over to Breeze Hill in Prospect Park, where the Sunday Smorgasburg was in full swing!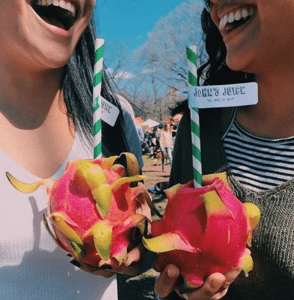 For those of you who don't know, Smorgasburg is a Brooklyn staple and self-described as "the largest weekly open-air food market in America, attracting 20,000-30,000 people to Brooklyn each weekend to eat from 100 local vendors." On Saturdays, the tents pop up in Williamsburg and on Sundays, foodies flock to Prospect Park between 11 a.m. and 6 p.m. to chow down on artisanal treats. (To read more about Ace's many trips to Smorgasburg over the years, click here, here, and here.)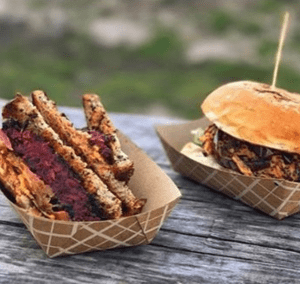 Smorgasburg has been a weekly warm weather occurrence since 2011, and has received rave reviews for just as long. A New York Times article named Smorgasburg "the Woodstock of eating," while celebrity chef Mario Batali declared the event, "The single greatest thing I've ever seen gastronomically in New York City." In fact, the market has gotten so popular that there are now locations in LA and upstate New York, among others.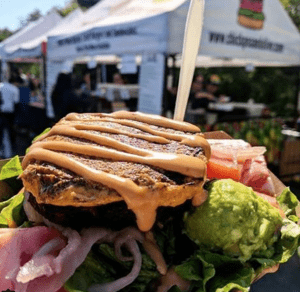 One of the greatest things about Smorgasburg (at least for us at Ace) is that so many of our customers sell their delicious, healthy food on the premises! Chickpea & Olive is a long-time Smorgasburg vendor, as are Monk's Meats, Blue Marble Ice Cream, Brooklyn Soda Works, Brooklyn Roasting Company, Asia Dog, Whimsy & Spice, and many more.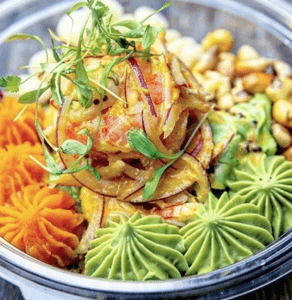 We are also always excited to discover new gems such as Mission Ceviche, which serves fresh Peruvian cuisine to hungry New Yorkers. We adored our order of tuna ceviche–served fresh with Incan corn, giant corn, red onions, orange glazed sweet potatoes, and miso cilantro.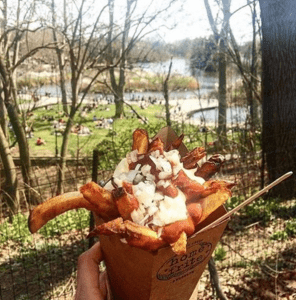 The best part is that summer's just beginning…so if you want to check out the Prospect Park Smorgasburg yourself, wait for a sunny weekend and head on over to Breeze Hill. We promise you won't be disappointed!
Images via Instagram: @smorgasburg, @chickpeaandolive & @monksmeats