October 5, 2018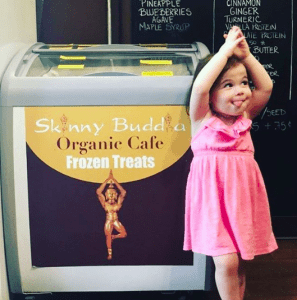 Today, Skinny Buddha is a well-oiled 100% vegan, gluten-free, organic machine run by Elyce Jacobson and Shaka Taffawa. But rewind ten years, and neither of them were business owners. In fact, Elyce was a chef looking to get in shape and Shaka was the trainer she met when she signed up for help at her local boxing gym.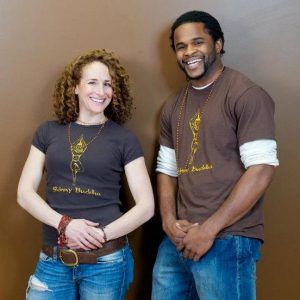 When Shaka put Elyce on a diet/exercise program, she immediately took control of the food portion, creating a full week of recipes based on the nutritional breakdown Shaka provided. Both were surprised by Elyce's immediate physical results, so they joined forces and began offering a similar program for the general public. The first boot camp took place at a local gym and the six clients who signed up loved the class so much that the dynamic duo was encouraged to keep building. Shaka and Elyce's next venture was a 1-week detox program, which they ended up running for 6 months. Eventually, they found their own space and opened a gym with an array of diverse programs.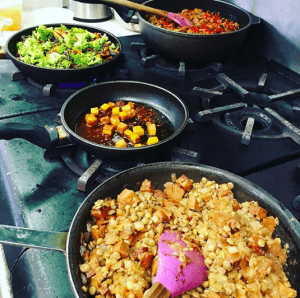 Before long, the business morphed into a boutique training gym. "Everyone who trained left with a meal at the end of their session," says Elyce. "After five years, the food had taken off, so we found a kitchen and started selling food to the public." At this point, the intrepid entrepreneurs wanted to streamline their focus so they opened another food location. Today, Shaka continues to train clients in their homes and manages the second Skinny Buddha eatery.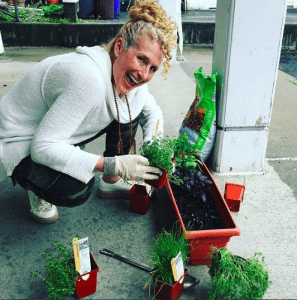 "It's shocking how different the concept is now," says Elyce of the business's transformation. "But flexibility is what makes a good business owner. You're going to have a lot of things that don't work. You're going to go in one direction and hit a wall, but you don't have to shut everything down. You just have to make a left or a right turn and see where that takes you."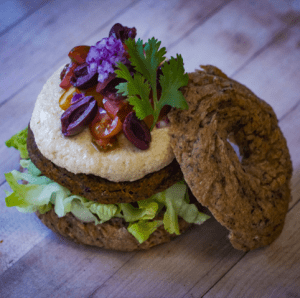 Elyce and Shaka currently have a lot in the works, all aimed towards one goal: fostering "a community of like-minded people who really just want to live a healthy lifestyle." Stay tuned via social media and YouTube to see what the two create!

If you're looking to find Skinny Buddha, you can stop by one of their brick-and-mortar locations in Mount Kisco or Scarsdale. They also recently made appearances at the Vegandale Festival (held on Randall's Island) and the Made in America Festival (which took place in Philadephia) — and can often be found at similar events. For frequent updates, follow along here. Thank you, Skinny Buddha!
Images: @skinnybuddhaorganic