August 6, 2018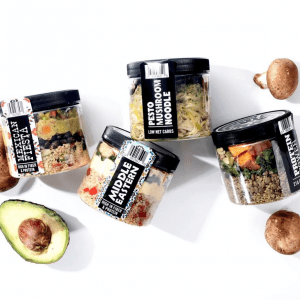 If you read the Ace Blog regularly, you know we talk about Juice Press a lot, which is only natural (get it?) considering JP is an iconic NYC plant-based eatery "on a mission to create the most trusted nutrition and wellness brand on the planet." This summer, we noticed that they've been ushering in a lot of new products, so we stopped by to check it out. Read on…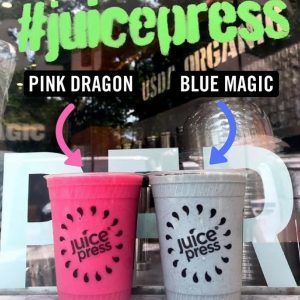 Smoothie-lovers rejoice: Juice Press has released 3 new organic blends! Ginger Berry Light, Berry Light, and Pink Dragon are all nutrient-dense drinks that come with a free topping of your choice. JP describes each as "a hydrating pick-me-up to beat the heat" and we couldn't agree more. Pink Dragon, pictured above on the left, "is a tropical fruit rich in antioxidants that (among many other benefits) fight against the free radicals that give skin the appearance of aging, making this a revitalizing & beautifying blend!"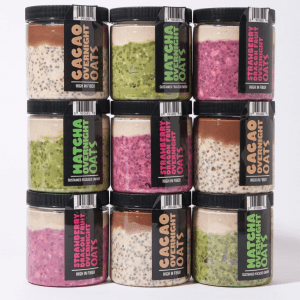 Also new to Juice Press is their selection of gluten-free breakfast jars, which come in 3 flavors: Matcha Overnight Oats, Cacao Overnight Oats, and Strawberry Dragonfruit Overnight Oats. Each jar is packed with chia and oats for an extra kick of fiber and protein, then topped with a silky layer of cashew pudding. Yum!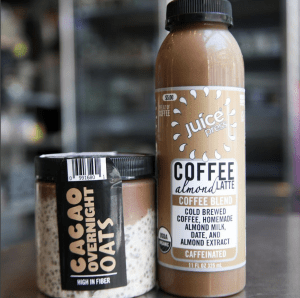 Can you guess which flavor is our favorite? :p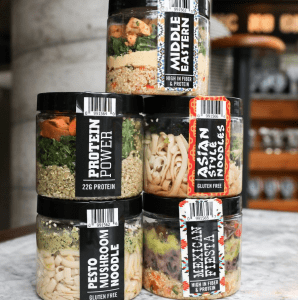 Juice Press's new line of organic grab-and-go jars–each of which contains a balanced, plant-based meal–make for fantastically easy lunches. The array includes Middle Eastern, Protein Power, Asian Style Noodles, Pesto Mushroom Noodle, and Mexican Fiesta.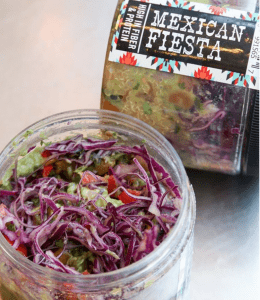 We're big fans of Mexican Fiesta, which is composed of "mineral-rich quinoa topped with nutrient-dense black beans, avocado–a healthy fat source–and cabbage for a crunchy kick." If you love spice, you can choose to take it up a notch by adding one of JP's homemade hot sauces.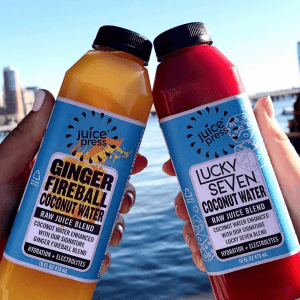 Last but not least, Juice Press has two new flavors of coconut water, both of which are only available this summer. Says JP: "We took two of our favorite signature juice blends and added coconut water for electrolytes!" Stop by to stock up on Ginger Fireball Coconut Water + Lucky Seven Coconut Water.
Thank you, Juice Press!
Images via Instagram:@fish_foods, @juicepress + @darrendeandalton