November 2, 2017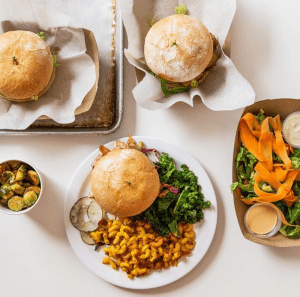 Hey there! We have great news: we are currently offering a special promotion in collaboration with Ace vendor Upton's Naturals. As many of you know, the super-hip Upton's has been making delicious vegan meat alternatives with clean, simple ingredients since 2006 when founder Daniel Staackmann created his first flavored, wheat-based seitan product.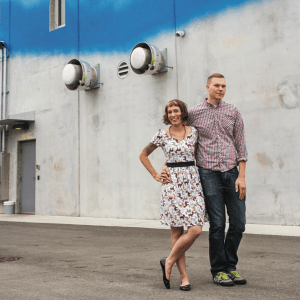 "Seitan was always a favorite food of mine," says Daniel. "When I started the company, there was no one producing it here in Chicago, with the exception of a couple of restaurants, and there was only 1 national brand. I thought there was probably room for my idea and I started in a shared kitchen space with no real background in food. It was all trial and error and we were extremely lucky to come up with our first unique product, Italian Seitan, which had flavor and texture unlike anything else I had tried. We took that and expanded the flavor profiles and product formats."

What began as one amazing product has since expanded. In March of 2015, Upton's released something new: seasoned, ready-to-eat jackfruit, the first of its kind in the whole United States! Says Daniel, "We've since expanded that line into 6 flavors and now have world-wide distribution. Earlier this year, we launched a line of 4 shelf-stable Thai meal kits (Thai Curry Noodle, Massaman Curry, Pad See Ew and Thai Spaghetti) and 2 mac and cheeses (Ch'eesy Mac and Ch'eesy Bacon Mac). All are shelf-stable and ready in just 1 minute. We will be building on those items and also be moving into a new 42,000 SF production facility in Chicago."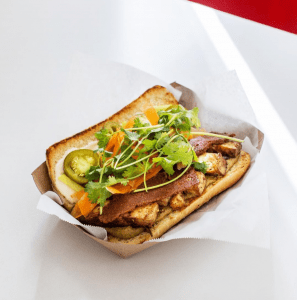 The Chicago facility Staackmann mentioned is actually more than just a place for manufacturing. Included in the building is "The Breakroom," a factory cafe serving made-to-order vegan comfort food. If you find yourself in Chicago, stop by to try a Bar-B-Que Jackfruit Sandwich (served with coleslaw on a toasted bun) or their Banh Mi (made with Upton's famous Bacon Seitan)!

"Seeing more people consume and enjoy vegan food has been the most rewarding aspect of creating Upton's," says Daniel. If you would like to try Upton's famous seitan, take advantage of our limited-time offer and click here. Flavors include Seitan Pepperoni, Seitan Bacon, Seitan Pastrami, and the Seitan Burger Classic. Don't wait!
Images via Instagram: @uptonsbreakroom & @uptonsnaturals