Last week we shared Part I of our first Ace Adventure post, a guide to eating nutritious, delicious food in Montréal. Our last article focused on the city's best boulangeries & pâtisseries (including gluten-free options) as well as where to find the healthiest versions of Montréal staples bagels and poutine. This week, we'll be focusing on the impressive array of vegan and vegetarian restaurants in the city as well as omnivorous eateries with great veggie options. Keep reading…
Vegan Restaurants
When we first landed in Montréal and began inquiring about vegan spots, we were given a list so long we knew there would be no way of truly giving each restaurant a fair shot. That being said we did our best and, along the way, discovered some truly creative and amazing dishes.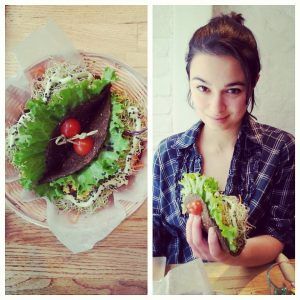 Crudessence, a restaurant offering "living foods in all their natural splendor" was the first stop on our list. We visited their Rachel St. location and were pleased to find a quiet, sunlit little restaurant tucked away on a quiet block. This spot not only produces some of the best vegan, gluten-free, organic, and raw food we've had the privilege of tasting, but they also take care to tread lightly on the environment and educate others as to their mission. We split an order of two tacos and reveled in the fresh, vibrant creations that graced our plates. What impressed us most was how each ingredient seemed to enhance the next, from the flavorful corn tortillas to the slightly crunchy quinoa and shredded carrots. What we didn't try and wish we had? The komboucha for which Crudessence is famous. Next time!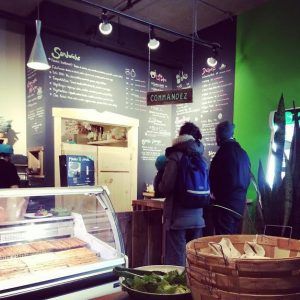 La Panthére Verte boasts multiple locations, and we stumbled across one branch of this organic vegan restaurant after a particularly grounding class at Naada Yoga. The eatery is a self-described "dynamic fresh project with the primary objective of developing a more sustainable way of living in the urban reality of today." They make an effort to use local products and recycle their materials. Plus, it's hard to go wrong when choosing between smoothie options like the Chai Bella (made with Chai Masala, coconut milk, rice milk, banana, dates & goji berries) and the Delight Mowgli (think celery, kale, parley, cucumber, banana, rice milk, and agave).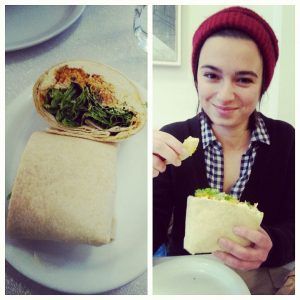 From what we tasted at Aux Vivres, we can understand why many Montréalers have dubbed this spot the city's most popular vegan restaurant. If our taste buds did not deceive us, the restaurant certainly does use "only the freshest ingredients, giving priority to local and seasonal produce, to create surprising flavour combinations and unusual dishes that you won't find anywhere else." We thoroughly enjoyed our Végélox sandwich: freshly made chapati stuffed with veggie lox (think pickled carrots and capers), accompanied by a rich swirl of tofu cream, mayo, and crunchy lettuce. The super friendly and attractive waitstaff didn't hurt the experience, either!
Offbeat Earth-Friendly Spots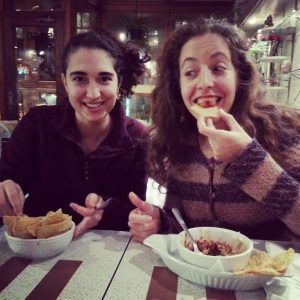 le Cagibi, which has ben described as "an oasis for ardent vegetarians," is a funky café/bar/event space which offers a plethora of yummy dishes, such as their BBQ Wrap (BBQ tofu with pickles, spinach and vegan mayo in a grilled tortilla wrap), plus a smattering of delicious alcoholic and non-alcoholic drinks. They're also open till midnight or after every evening and have a "Menu du Soir," which is always a plus. We thoroughly enjoyed their wholesome Rice & Bean Bowl (served with nachos and salsa).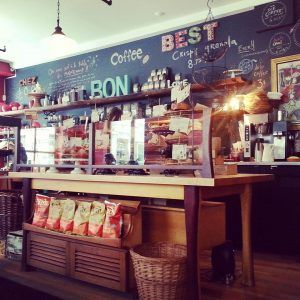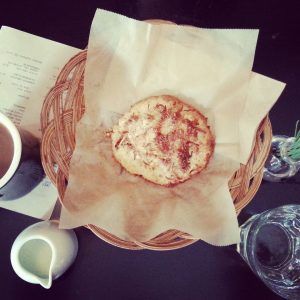 Olive et Gourmando, located on Rue St. Paul in Old Montréal, offers not only a cozy, velveteen atmosphere and some of the best baked goods in town (see the amazingly crisp macadamia nut cookie above), but an extensive menu of vegetarian and vegan-friendly things to eat. Delve into their Viva Las Vegan sandwich (made with roasted marinated tofu, dill pickles, and caramelized onion hummus) or their Homemade Ricotta "sweet" (think housemade ricotta with honey, orange zest, and Maldon salt on toast). Not convinced? Check out their Instagram, which is a thing of beauty.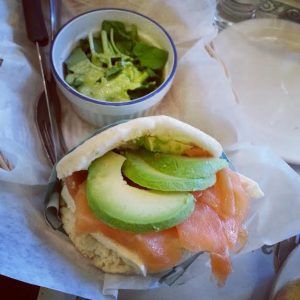 Arepera du Plateau is described as "gluten-free friendly, vegan-friendly, and kid-friendly" and we saw nothing during our visit that suggested otherwise. The atmosphere is cheerful, with brightly colored walls and an exceedingly friendly staff, and the food fresh, full, and flavorful. Our fish arepa "The Canadian," was made–as all of them are–from 100% corn, gluten-free bread, and was filled to the gills with lox, thickly sliced avocado, and blooms of creamy mozzarella. The menu has an extensive vegetarian section, as well as a child's menu…perfect for a quiet lunch with your traveling companion or a rowdy family brunch.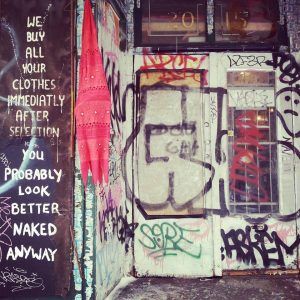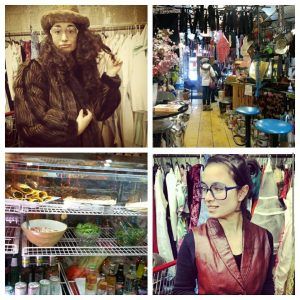 It's rare to find a thrift store that not only has an amazing selection of cheap clothes but also serves food. If you're thinking, "No, it's not…" it's either because you live in an amazing alternate universe (and we'd all like to know how to get there) or it's because you're familiar with Montréal's gem, Eva B. The café-boutique, which is housed in an eclectic multi-story building and describes itself as "a parallel of several worlds," offers comestibles (fair trade coffee, healthy sandwiches, and salads) and also hosts a smattering of groovy events!
As wonderful as eating out can be, there are times when the satisfaction of making your own food just can't be beat. Plus, when else can you eat pasta right out of the pan…for breakfast?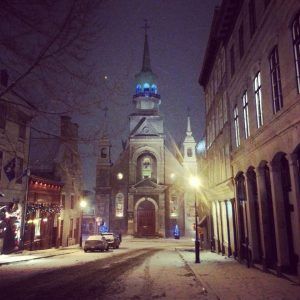 Thanks for joining us for Parts I & II of our first Ace Adventure posts, "Eating Like An Ace In Montréal." If you have any questions or suggestions, please let us know in the "comments" section below!
Au Revoir, Montréal!