August 22, 2017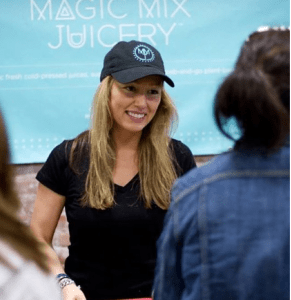 When Jil Larsen was diagnosed with the skin condition melasma, she knew that the only thing that might make her better was changing the way she ate, which she describes as the standard American diet. "I think I was overfed and undernourished," she said in an interview with Ace fave Clean Plates. "I eliminated one thing at a time, seeing what worked and what didn't work. Once I started incorporating living foods and all the plants (green juices, organic foods), that's when I really started seeing that my body was starting to change, starting to replenish."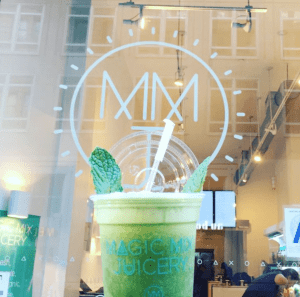 Her discovery of natural food led Larsen to leave her job at a law firm and found Magic Mix Juicery, which is located on Fulton St. in lower Manhattan. MMJ's mission is to "make healthy living effortless, efficient and simple so you can add in the good which naturally crowds out the bad," and ever since it opened, it's been doing exactly that. In fact, the eatery's small but mighty presence adds something unique to the neighborhood's food scene, which is teeming with fast food restaurants and chains.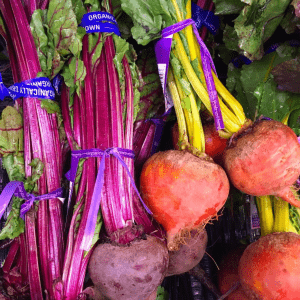 Larsen's creation is now famous for its cold-pressed juice cleanses, as well as its superfood bowls, smoothies, salads, vegan renditions of classic entrees, and more. Everything that MMJ serves is made from scratch–as well as organic, gluten-free, raw, vegan, kosher, and GMO-free.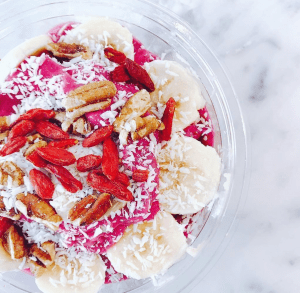 On our recent trip to the financial district, we stopped in to try a few things and were floored by the Pink Floyd Bowl, a delicious breakfast bowl brimming with house-made coconut mylk, dragon fruit, mango, pineapple, and strawberry–and crowned with banana, pecans, goji berries, and shredded coconut.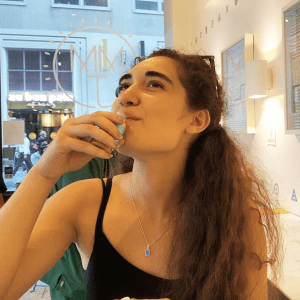 Because we're suckers for healthy drinks, we also gulped down a Turmeric Shot (made with turmeric, lemon, coconut water, and ginger) and snagged a Choco Coco drink (House-made almond mylk, cacao, dates, coconut sugar, cinnamon, and coconut oil). Both were divine!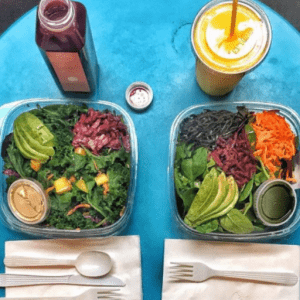 Healthy eating may be a very important component of a healthy lifestyle but it's not the only thing. Jill Larsen's advice for those battling chronic conditions can be applied to anyone seeking a healthier way of living: "I think what's important is to breathe, not stress out too much. Take time to yourself to find out what it is that you might really be missing in your life, whether it's a nutritional deficiency, or in your career, relationships or physical activity. Look at all those aspects and see where you might be able to improve. And be kind to yourself. Don't fret over little things, because gradually, the more you work on making yourself happy, the other things fall into place."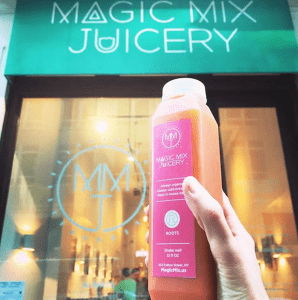 Thank you for the inspiration and a delicious breakfast, Magic Mix Juicery!
Images: @magicmixjuicery + Ace Natural