November 9, 2019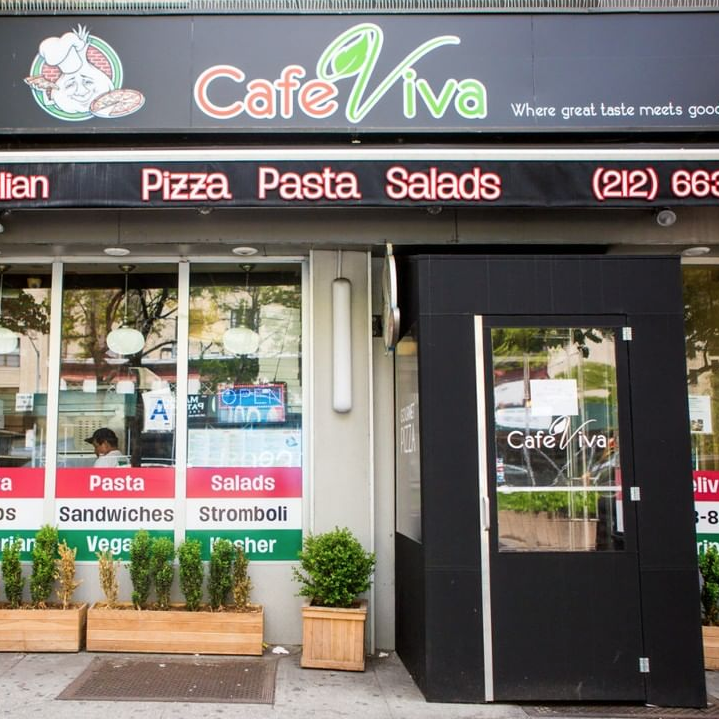 "Doesn't every Italian family make pizza?" Tony laughs when we first sit down at Cafe Viva, the healthy pizza joint he first opened 27 years ago on the Upper West Side. "My father had restaurants in Brooklyn and we lived upstairs, so you couldn't avoid it. I was delivering pizza when I was nine years old." Today, the vegetarian restaurant is known for its plethora of gluten-free, dairy-free, wheat-free options–not to mention their famous matcha green tea-infused Zen pizza. They're innovating so quickly that it can be hard to keep up. So, last week, we sat down with Tony to get the full scoop. Read on…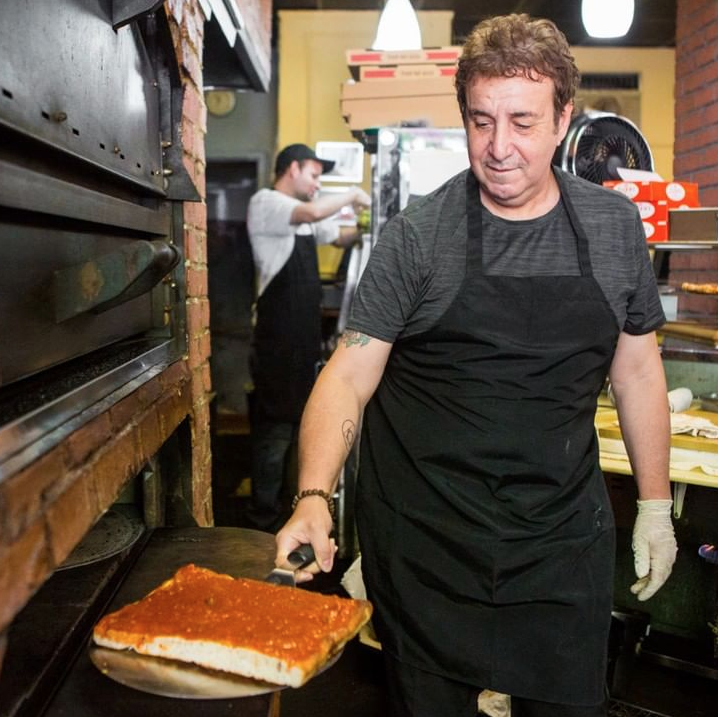 I came to America from Sicily when I was five years old, and I remember I loved pizza even then. My grandparents used to have an oven in the backyard, so we had tables set up there and we always ate outside. I was just fascinated by taking the pizzas out with a long stick, the fire in there and everything. So yeah, I've always been fascinated with pizza.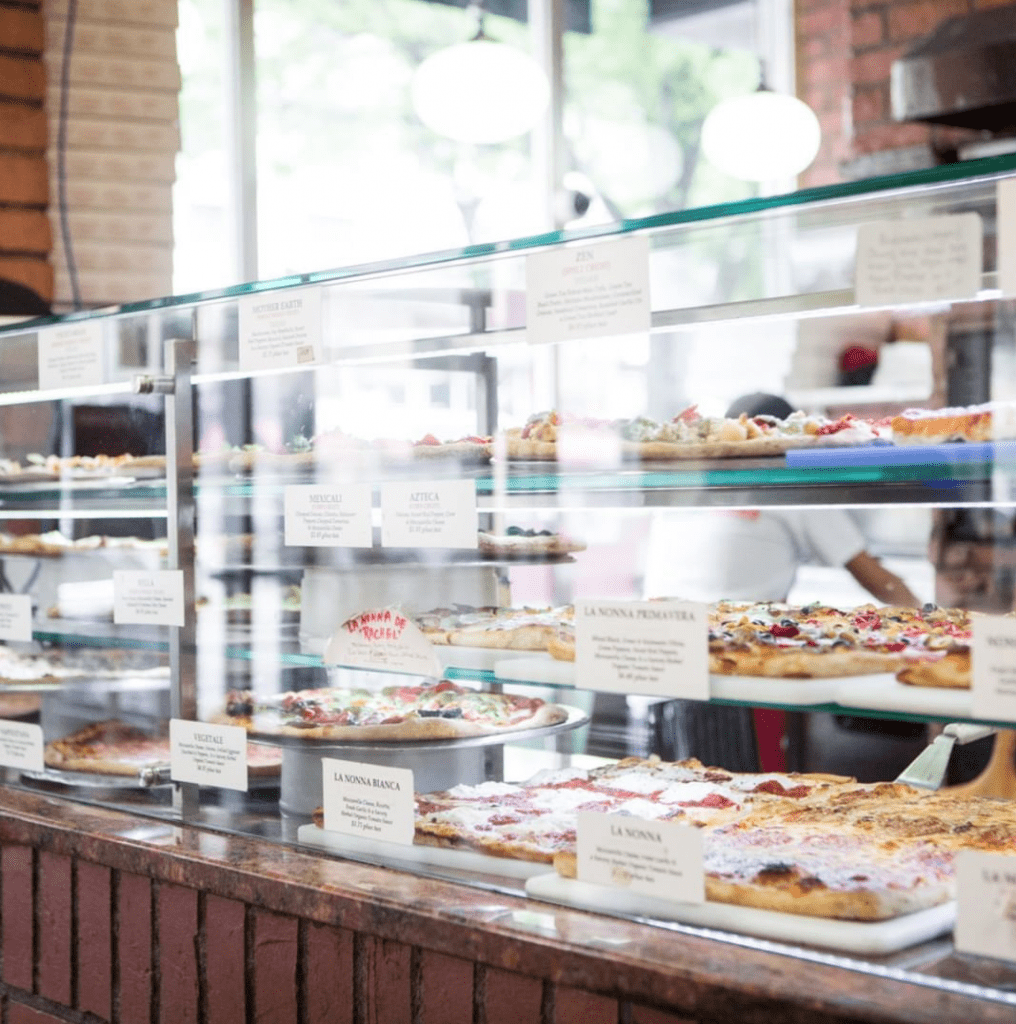 When I was in college, I bought one of my father's restaurants in Brooklyn. And then I sold it and I moved to California and I had two places out there. That's when I became a vegetarian, that's when I started experimenting with spelt flour and, you know, just trying to make [the pizza] more healthy. My own vegetarianism was the main reason but I was also into Buddhism back then.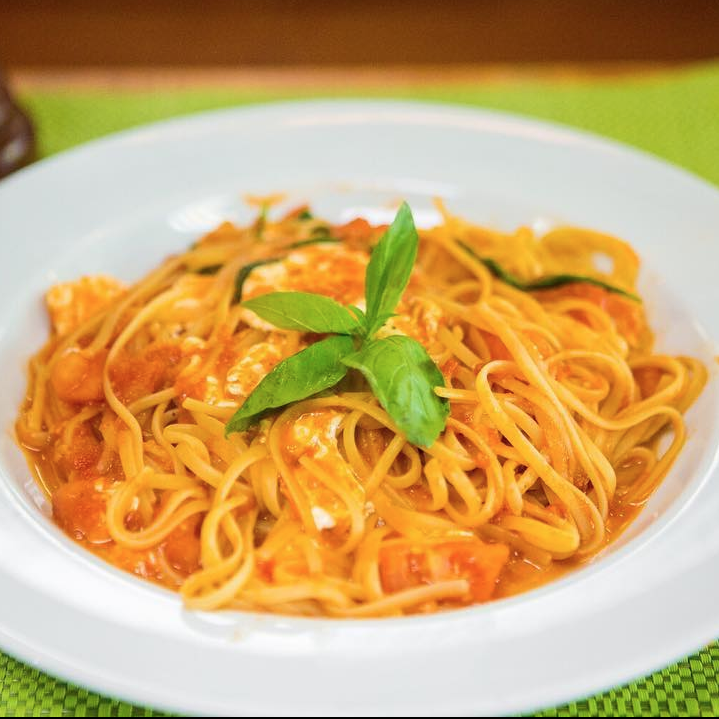 Then I came back [to New York] in the late '80s. And I actually worked for a beauty supply company but I always had this idea about doing a healthy place. And then one day I was walking [on Broadway] and saw there was a pizzeria that had gone out of business. And I said, "Well, they already have the hood, everything is in here, it would be pretty easy to put together." [Laughing] It turned out to be very complicated!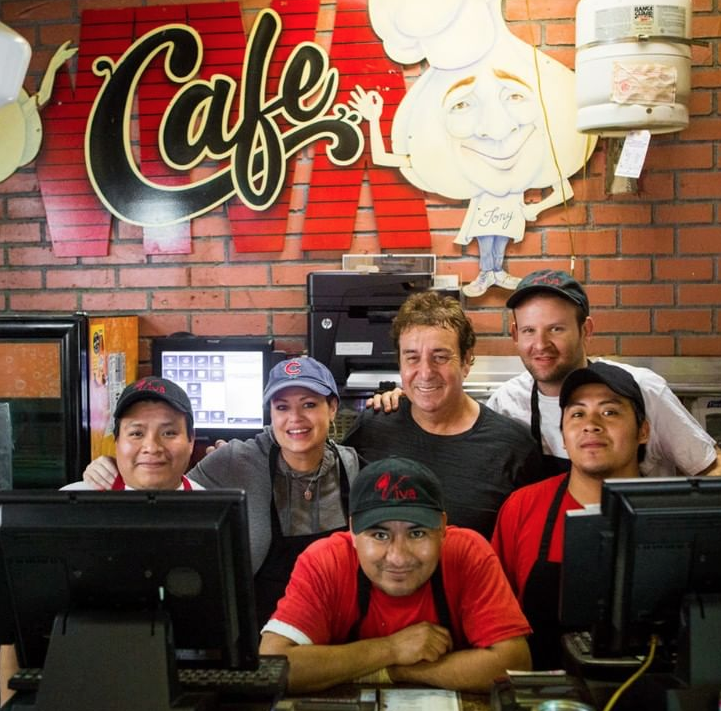 When we first opened, one of my partners and I had a studio on 89th St. and all we had was two mattresses on the floor and a refrigerator filled with beer. That was it. So yeah, the beginning as really tough. Pizza is a very competitive business. One of the things that held us back was that I always felt like I was competing, price-wise, with regular places. My food cost is maybe double theirs but I wanted to fit into the market. It took a while to take off, we really struggled. It took us about a year to break even.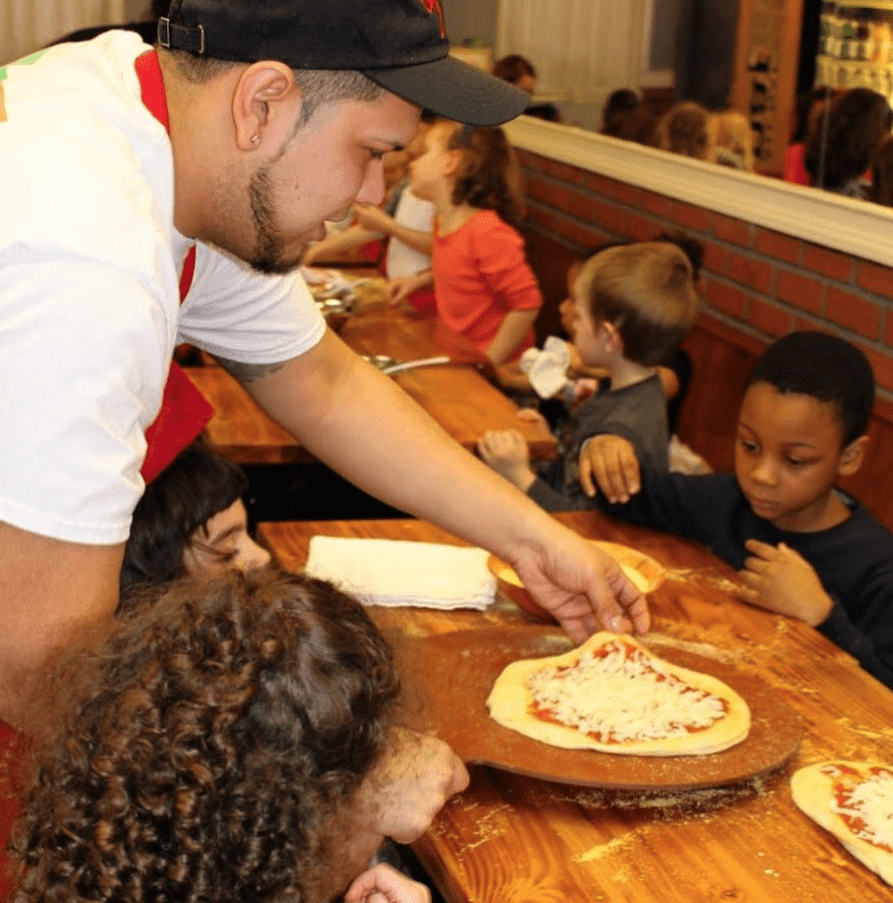 I was vegetarian, I was vegan at different points in my life. I was very strict back then and I started this [restaurant] just so I'd have something for myself to eat. When we first opened, my uncles were here and my dad and he's looking over here and he's like "Tofu?! This is no pizza!" [Laughing] He didn't think I was going to make it. "No pepperoni? What's the matter with you? Nobody's going to come here!" According to Vegetarian Times, we were the only actual vegetarian pizza place with no meat at all in the country.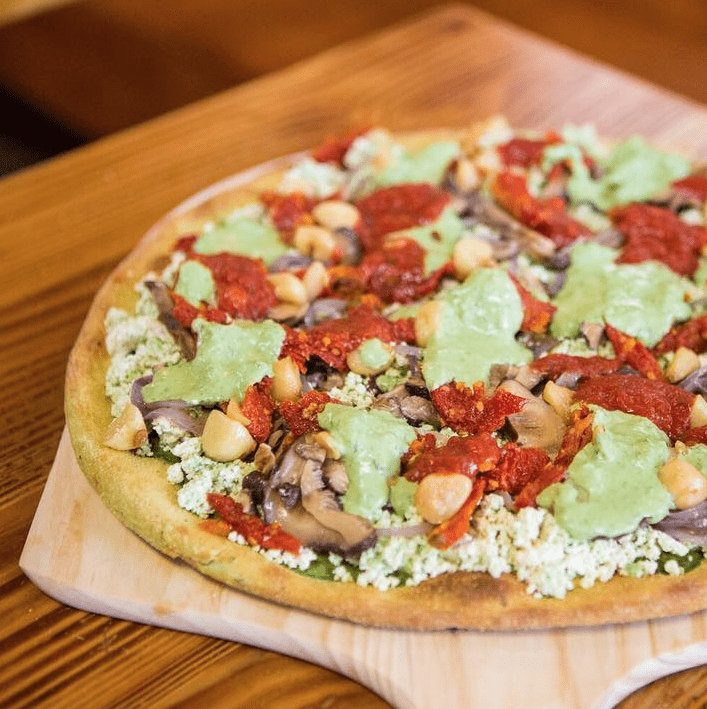 We're constantly experimenting with new things and, right now, I'm trying to make soy-free tempeh. So pretty soon we'll be doing tempeh pizzas and pastas. We have a matcha green tea pizza. We put the green tea in the pesto, we put green tea in the flour, in the spelt crust, so the crust has a greenish tint, and it has shiitake mushrooms and we make a tofu cheese that has lots of green tea in it. So it's like a super antioxidant pizza.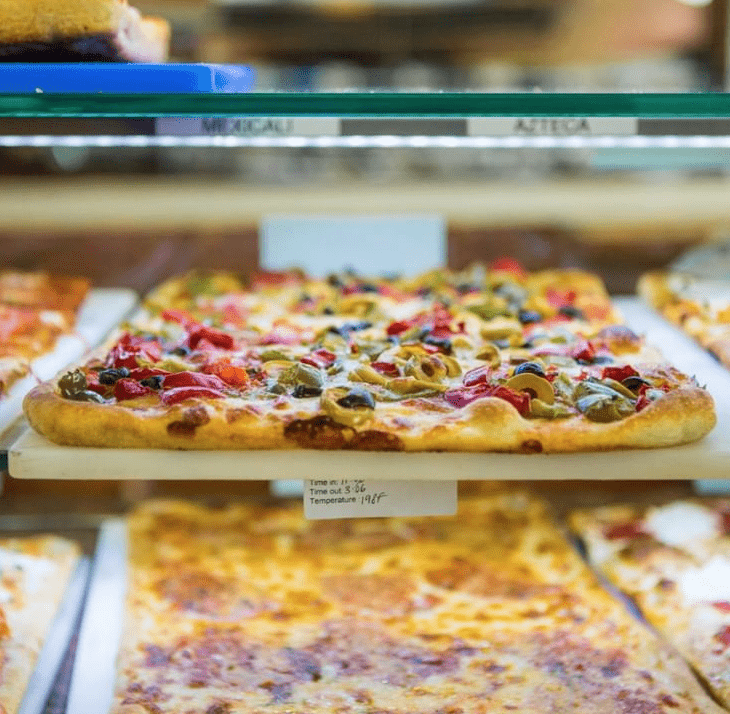 Which are my favorites? I like the Grandma, the thin crust. I like the Bella: it's a whole wheat crust and it has spinach, feta cheese, and onions. The most popular one is the regular cheese pizza. We use unbleached flour, we use rennet-free cheese, we use filtered water. [Laughing] Seven out of ten people just want the regular pizza.
Thank you, Tony! If you want to try Cafe Viva's healthy and delicious food, stop by their Upper West Side location at 2578 Broadway. Enjoy!