March 25, 2018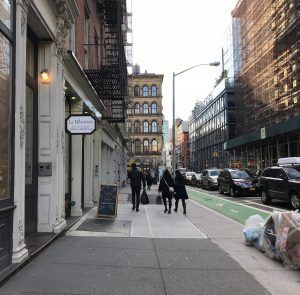 Fans of Le Botaniste may remember that we wrote about our delicious brunch at their Upper East Side location back in 2016. Superfans will be excited to know that the plant-based eatery recently opened a second location on Soho's Grand St. and we stopped by for an early dinner. Keep reading…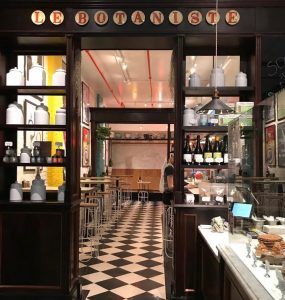 Le Botaniste, a self-described "beauty salon for your insides," is famous for its healthy, hearty bowls brimming with vibrant veggies and whole grains. It also draws customers in with its casual vibes and an impeccable natural wine selection, two things that can't always be found together in nature but coexist beautifully when curated by tasteful humans- which this restaurant clearly is. "Natural wine was a quick decision, just normal, this is what we had to do," says Laurent Francois, Le Botaniste's Managing Director.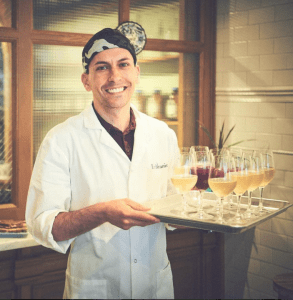 Le Botaniste has a bit of an apothecary theme to it. Their slogan, "Let food be the medicine," appears at the top of the menu and their bowls are referred to as "prescriptions." "Since it's our knowledgeable staff who are serving the 'prescriptions,' we thought it fitting and slightly tongue-in-cheek to make lab coats the uniform," says Francois.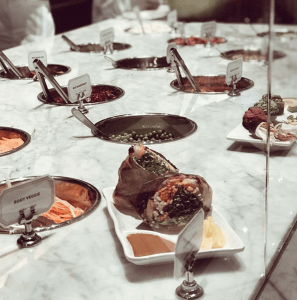 With a wintery forecast in the works, we stopped by Le Botaniste to nourish ourselves with a big, warm meal before the flakes arrived. Luckily, in addition to set menu, LB also offers make-your-own bowls (see toppings above) as well as a case of grab-and-go items- making it easy to dine in or pick up your meal, depending on your mood!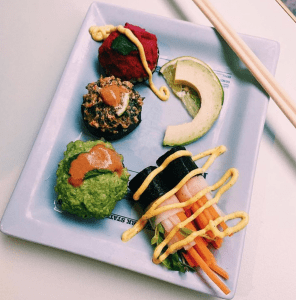 Because we've never met a sushi appetizer we didn't immediately drool over, we began our meal with the "Happy Sushi." The rolls come topped with generous dollops of beat caviar and seaweed tartare. The verdict? Perfection.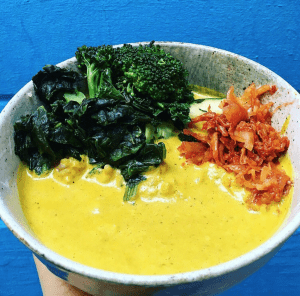 For our main course, we decided to try the Tibetan Mama Bowl, which we knew to be a popular dish due to its stardom on Instagram. We soon discovered why it was one of the most-ordered LB bowls of 2017. Creamy yet dairy-free, thickened with a special combination of peanut butter and coconut milk, this golden curry bowl boasted the perfect combination of health and decadence. We especially loved the smattering of perfectly cooked greens and fresh kimchi, served over a fluffy bed of brown rice.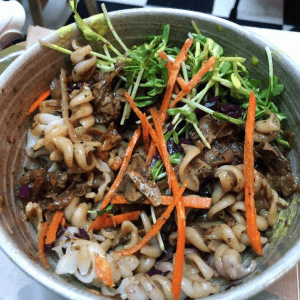 Because we're animals (albeit veggie-loving ones), and pasta is our jam, we also concocted a DIY bowl, packed with quinoa fusilli, mushroom sauce, and lots and lots of- you guessed it- vegetables! "This is the highlight of my whole trip," our out-of-town visitor said, downing the whole thing like we hadn't fed her at all over the last week.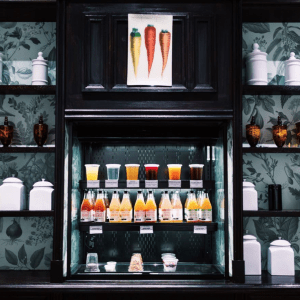 Our one regret upon leaving was the fact that we were too full to try one of their detox juices or a dessert (the Apple Volcano looked especially enticing). As we opened the door and stepped onto Grand St., bracing ourselves for the chill, we comforted ourselves with the fact that we are human and, therefore, often hungry. We knew we'd be back soon.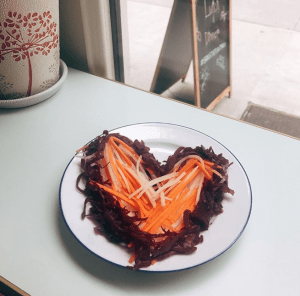 If you're looking for more info on this yummy eatery, check out their Instagram, Twitter, or Facebook page. Or you can always drop by one of their 2 locations! Thank you for a delicious meal, Le Botaniste!
Images via Ace Natural and @le_botaniste