May 22, 2018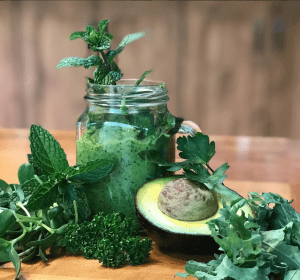 Hey there! Since we're knee-deep in May, we thought it might be a good time to have Allison give us an update on the lovely produce that we're offering right now. As always, the fruits and veggies we offer are 100% organic and local whenever possible!
Leafy leafy greens
Spring came about a month late this year, so that has really changed things. We aren't seeing the truckloads of kale and spinach from South Jersey that we had at this time last year but we did just get a shipment of beautiful spinach from Marolda Farm last week. Allison describes the spinach as "the best they've had [with] big green, juicy leaves." There is no kale in the region yet but we are getting romaine lettuce in from Lancaster Farms in Pennsylvania.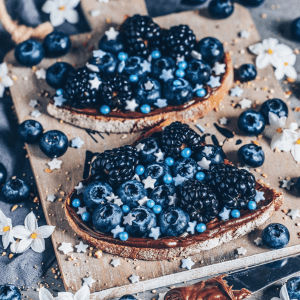 Berries
Right now isn't a great time for local organic fruit…but in the non-local scene, we have strawberries, blueberries, raspberries, and blackberries all coming in strong from the west coast and Florida. That being said, it's been an expensive spring in the land of fruit, due in part to new trucking legislation that has made it prohibitive (although decidedly fairer) to transport produce from the west to the east coast.
New Sprout Farms
If you frequent our produce posts, you know that we love our partners at New Sprout. These days, we're loving that their North Carolina location enables them to aggregate early season produce for us. New Sprout products include strawberries, wintered-over turnips, and loose kale (both retail and juice grade), as well as gorgeous spinach "with all the bells and whistles," according to Allison.
Apples
In terms of apples, we're seeing the tail end of the crop from the northern hemisphere, which is never the best quality. The good news is that the southern hemisphere is picking up the slack. We've already received some Red Galas and the first Granny Smiths are due next week from our fair trade partners in Argentina. Exciting!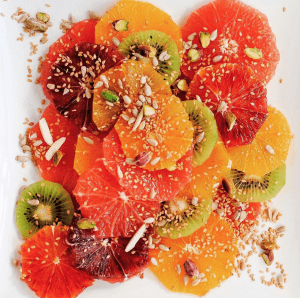 Citrus + Melons
Citrus is "business as usual," according to Allison, which means that it's tapering off as it often does around this time of year. "Citrus always becomes problematic when people need it the most, and we're just hanging in there now." As for melons, it's way too early to start planning that picnic where you bring out your famous vodka-spiked watermelon. "Everyone wants them for Memorial Day, " says Allison. "And they are trickling in from the southwest–but it's been slow. They're a late-season item."
Odds + Ends
We should be getting our first shipment of green garlic very soon and we're starting to receive some rhubarb, too. Spring onions will be coming in soon (either from Lancaster or Hepworth) and we have beautiful tatsoi: a big, leafy, cabbage-like vegetable that tastes a bit like Brussels sprouts and can often be found in "spring mixes." "The larger tatsoi is great for stir-frys," says Allison. "We get it from New Sprout and from Lancaster, too."
Thank you, Allison!
Images: @jangle.soapworks, @biancazapatka + @oliviahayo