January 25, 2019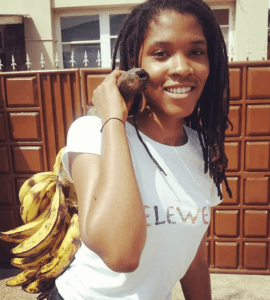 Rachel Laryea is a 20-something Ph.D. student at Yale and a budding vegan entrepreneur. Here, she opens up about spearheading her own business, the vegan/vegetarian brand Kelewele, which revolves around all things plantain. Read on…
As told to Ace Natural
I grew up in a very Ghanaian home and plantains are a big staple in Ghanaian culinary cuisine. So I was always eating them and the first plantain dish that my mom ever made me was kelewele: fried plantains marinated in different spices and ginger and served with ground nuts. It's my plantain love story. I've been obsessed with them ever since I was a little kid. I'd sneak extra whenever my mom would make them.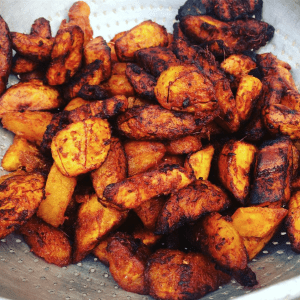 At various stages of my life, I've had different reasons to appreciate plantains. When I started NYU, I was broke and plantains are super cheap, so it was my go-to food item. I'd just get them at the local bodega by campus, pick them up, cook them, and eat them.
Fast forward a few years, I started to go vegan, and they were the perfect food item. I was going to different restaurants and when I saw them on the menu, they were usually served on the side, fried with salt. I thought there was so much more we could be doing.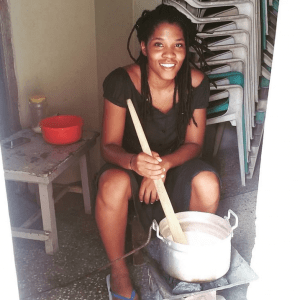 I started experimenting. I'd fry them and then have all these fun sauces to go with them. Over time, I started figuring out different ways to prepare the plantain—roasting, boiling, frying.
In 2018, I started taking it really seriously and creating these different dishes and writing down my recipes. As I started to connect with people, I realized this food was something people could resonate with whether they were from Africa, the Caribbean, southeast Asia, or Latin America. There was an automatic buy-in because people were familiar with plantains, but they hadn't seen them prepared the way I was making them. I put plantains in the center and celebrate them.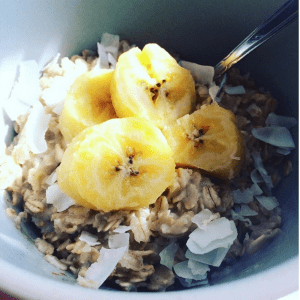 I started small with a plantain kickback in my apartment. I made a couple of recipes and showcased the things I had perfected. The reception was good, people really liked it. I think I skipped a couple of steps because the next thing I did was a 5-day festival that ran from 9 a.m.-10 p.m. every day. After that, I was like, "Well shit, now I can do anything because that was the most intense experience I've ever had."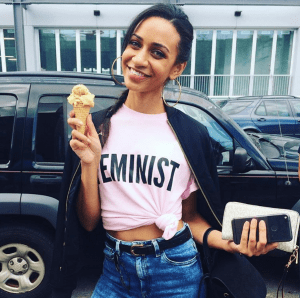 The plantain ice cream was a huge challenge. I was making it vegetarian with regular cream and people were like, "We need a vegan option." It took me forever! The texture was really bad, it was super clumpy. But it's the thing I'm proudest of because it took the most diligence. And now I have a few vegan ice cream flavors.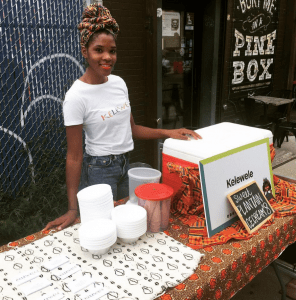 I'm from a Ghanaian home. When I say that, I mean there are very high expectations placed on you to be exceptionally high achieving. So when I explain what I'm doing to my family—my parents, aunts, and uncles—they say, "Oh that's cool, that sounds like a fun little food project you're doing." It's not of significance compared to being a doctor, lawyer, or engineer, and creating your own practice. To them, plantains are a staple and people are just eating plantains the way they've been eating them. There's nothing to innovate. But my brother gets it. We're very close and he gives me a lot of marketing/business help.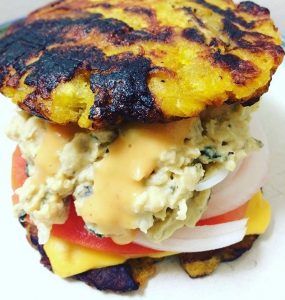 I didn't come from a food background at all, so I'm definitely learning as I go. Right now the emphasis is thinking about wholesale and retail opportunities in addition to small-scale events. A big goal for me this year is to hopefully get into a couple restaurants and grocery stores.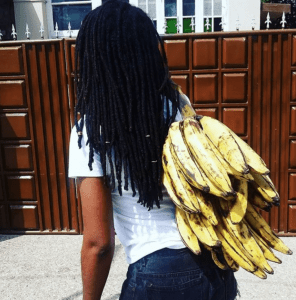 Even though I'm in a Ph.D. program, my schedule gives me the flexibility to get a start-up off the ground. After I graduate, I have no idea what it's going to look like in terms of getting a professorship and running a whole company, but I'm open. We'll see where it takes me and just go from there. I know if I take too much time to sit and think about what I'm doing I'll stop entirely because it sounds crazy!
Images via Instagram: @kelewelenyc