January 10, 2018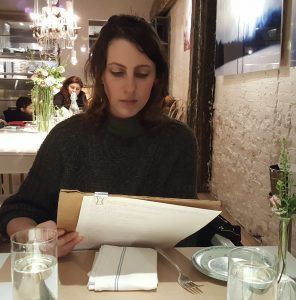 Happy new year, friends! We hope that the final weeks of 2017 were filled with a lot of relaxation and good food. We had a wonderful time celebrating the end of the year with customer ABC Kitchen and wanted to share our experience. It may be January, but that doesn't mean you can't still head over there for a hearty brunch! Read on…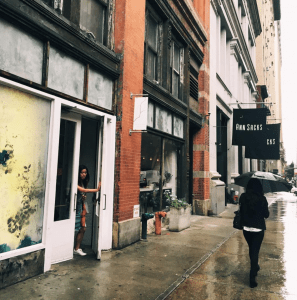 We started our Saturday with a late afternoon reservation at ABC Kitchen, one of Jean-Georges' restaurants boasting organic, local food made seasonally with lots of fresh veggies. Because it was pouring out–and freezing–we started out by ordering two huge, creamy cappuccinos, which were beyond delicious.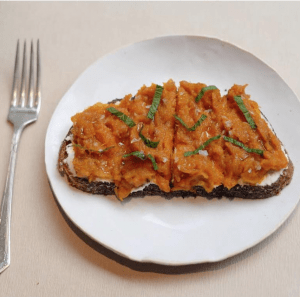 In terms of food, first up was the Roasted Kabocha Squash Toast, smeared with fresh ricotta and then topped with a decadent layer of sweet squash. Apple cider vinegar added the perfect tang and although we tried to savor it, the toast had been consumed within minutes.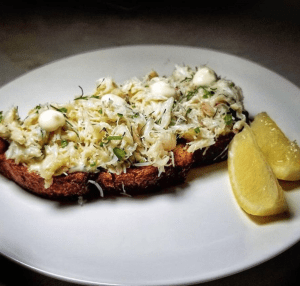 Next, we tried the Crab Aioli Toast. Zesty and delicious, the juicy crab contrasted nicely with the crunch of the bread and was further accented by a generous squeeze of fresh lemon.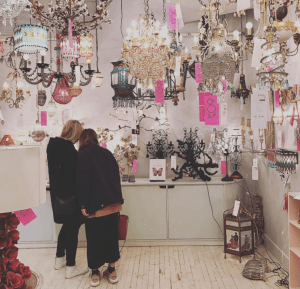 With our meal finished, we meandered upstairs to feast our eyes on the gorgeous displays. As fans probably know, ABC Kitchen and its sister restaurant ABC Cocina are connected to the store ABC Carpet & Home, which describes itself as "a global leader sparking change through commerce [and] sourcing goods that are created with sustainability and fair labor standards in mind." Talk about a great place to find gifts for loved ones year-round!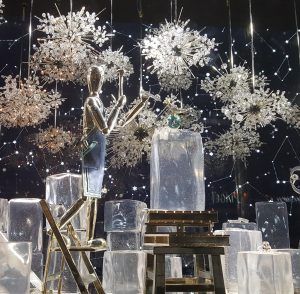 When we were done poking around ABC Carpet & Home, we decided to hit the streets. It was no longer raining and the sun had set so we walked up 5th Avenue to admire the holiday window displays. There were some particularly creative ones this year, which we were able to appreciate all the more due to our full bellies.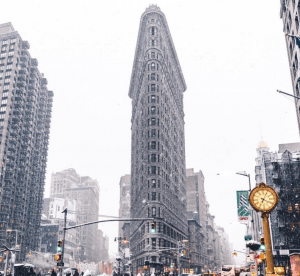 Thanks for a delicious brunch ABC and thank you to New York City for always delivering the magic. Here's to a healthy, happy 2018. Cheers!
Images: Ace Natural, @abckitchen & @abccarpetandhome