September 17, 2018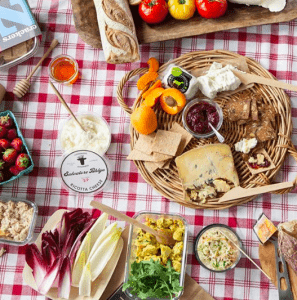 Photo: @unionmarket
Greetings, friends! We recently sat down with Allison, Ace's trusty produce guru, to get the scoop on all things, leafy, juicy, and bountiful. As ever, all of the fruits and veggies we distribute are 100% organic and as local as possible. Keep reading to learn what you can expect to be munching on this fall…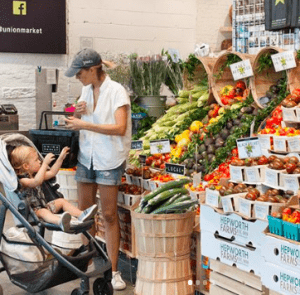 Photo: @unionmarket
Eggplant
"It's been a tough year for eggplant," says Allison. The wet, cold weather on the east coast hasn't allowed them to grow as they usually do, meaning that Hepworth Farms, our trusty eggplant provider, doesn't have their usual bounty. That said, thanks to some major perseverance on their part — which included putting biologicals in the soil and a very particular feeding program — there are now some beautiful plants coming in, "loaded with blossoms and fruit." Among them is the graffiti eggplant, which is almost ripe!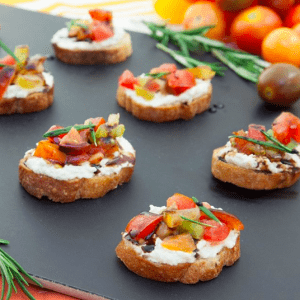 Photo: @unionmarket
Tomatoes
They may have been two weeks late coming in but now, "we have all the usual suspects," says Allison of our plentiful supply of tomatoes. Options include mini heirlooms, mixed cherries, large heirlooms, and black velvet tomatoes. Delicious!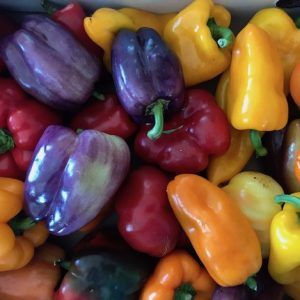 Photo: Ace Natural
Peppers
Peppers are also doing well right now: Ace is distributing a variety, including lovely bell peppers, reds, mixed, and more. "Nobody knows what to do with the small, sweet peppers. But they're great for pickling and stuffing with cheese," explains Allison. "That's why they are also called 'Hungarian cheese peppers'. They're more of a WOW retail item." Lucky customers can also grab the hot pepper mix, which can be purchased as a variety pack!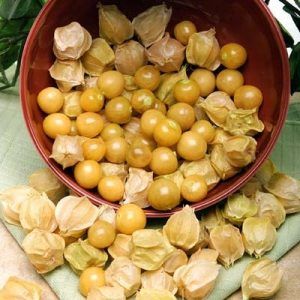 Photo: Ace Natural
Berries
Ace currently has a plethora of cape gooseberries, which are also known as Inca berries, ground cherries, goldenberries, and husk berries. Regardless of the title, this tomato-like berry is a superfood that tastes "nothing like a berry but more like a tomato," explains Allison. They're often tough to find if you want them fresh and organic, but Hepworth has been providing them for a while and we recently spotted them in Union Market!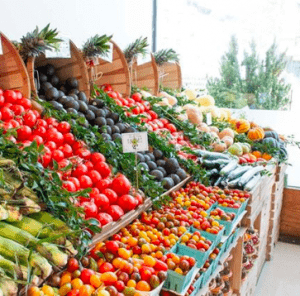 Photo: @unionmarket
Odds + Ends
Potato-lovers, fear not! Although we are still waiting, we expect to be stocked with fingerlings, as well as red, white, and blue potatoes from Hepworth very soon.
Broccoli and cauliflower are also starting to come in, with more bounty expected in the next few weeks.
Although spinach has been "pricey and tough" lately — due to the hot weather — Allison just got word that Hepworth has some this week and we've purchased a pallet!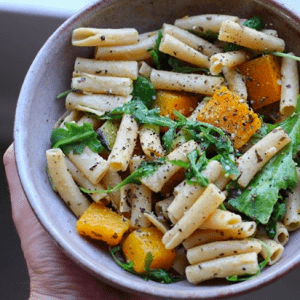 Photo: @forkinplants
Local cucumbers are still here, although they will most likely disappear in a few weeks when it gets a little colder.
Bad news for the hordes of avocado lovers out there: prices are starting to creep up again, which is usual for the season but never a welcome change.
Another downside of the unfavorable weather? The watermelon party is dying down and prices are higher than usual. "We have some," says Allison. "But they haven't been plentiful like usual."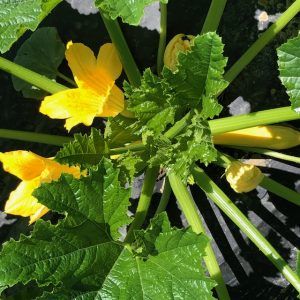 Photo: Ace Natural
That's it for now, folks! When the seasons, we'll be back with another produce update. Thank you for following along!