April 7, 2018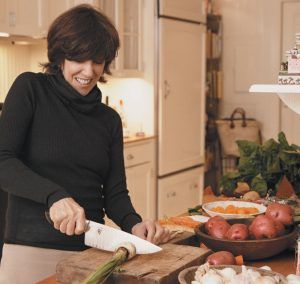 April Fools' Day may have already passed but did you spot our belated prank? We don't know Nora Ephron's stance on blogs but she did  once write, "Everything I know I learned from dogs." Well, dogs are great but these days the average foodie can glean a lot more knowledge from blogs…so we're kicking off the month with a round-up of a few that we recommend checking out. Keep reading for healthy food inspiration plus a few cookbooks everyone will want to get their hands on!
Chocolate for Basil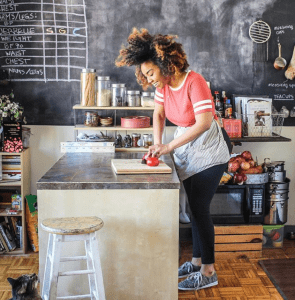 Jerrelle Guy is not only a writer, food stylist, food photographer, recipe contributor, and food scholar–she is also the force behind the popular food blog Chocolate for Basil, which features health-centric, vegetarian and plant-based recipes made with love. Guy, an omnivore, runs the blog with her vegetarian partner Eric, a computer technician and the mastermind behind all of the CFB cocktails and drinks. Said Guy in a Vogue interview: "I want to entice people lurching on the edge of that decision with photos and recipes of vegetarian and plant-based foods so that they seriously consider incorporating some of it into their diet, even if it's a slow process."
Jerrelle recently became a cookbook author with the publication of her book Black Girl Baking: Wholesome Recipes Inspired by a Soulful Upbringing. Says the badass baker, "My goal with this cookbook is to speak on the process (not just the end result) of creating in the kitchen and also speak on the journey toward finding personal power and agency within that space as a woman of color." Follow her on Instagram.
In Bounty Cherish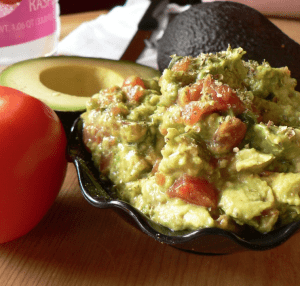 Back in 2009, Ace's very own chef and C.I.A. alum Robert Block, started a food blog. Because this was nearly ten years ago, Robert's site was not flashy nor was it packed with swoon-worthy photos of food. It was, however, replete with recipes and fantastic anecdotes about his culinary adventures–most specifically teaching cooking, an endeavor he was just embarking upon at the time. Says Robert of his inspiration to start this blog: "I wish America could cook well for itself again. We should eat better, in our homes. And our meals should return to [their] seat at the table that is our greater social fabric….I want to bring [them] back."
In addition to being a great resource for those learning to fend for themselves in the kitchen, Robert's prose is also entertaining. The blog abounds with gems like this description of his former hatred for split pea soup: "In public school cafeteria, where I just bought a sandwich anyway, the smell and sight of that institutional classic, scared me like an evil clown doll under my bed. Nowadays, I love pea soup, my pea soup, and an assortment of religious icons, superhero action figures, garlic, horseshoes and a bust of Escoffier, all tucked under my bed gets me to sleep at night." Read the archives here.
Golubka Kitchen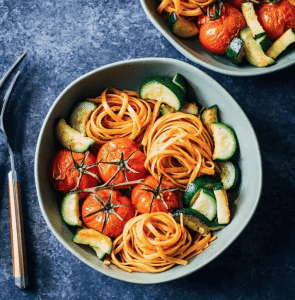 In 2010, mother/daughter pair Anya Kassoff and Masha Davydova decided to bridge the 1,000 miles separating them by sharing recipes and self-care tips online. Their site soon grew into the popular blog Golubka Kitchen and the rest is history. Today, followers head to GK to find recipes that are "always vegetarian, mostly vegan and sometimes raw…with a focus on the most healthful and seasonally delicious ingredients." Fun fact: in a podcast interview, they named Ace customer Souen one of their favorite NYC restaurants!
In 2014, the pair released their first cookbook, The Vibrant Table. This past February, the duo launched a second cookbook, Simply Vibrant: All-Day Vegetarian Recipes for Colorful Plant-Based Cooking. For more, follow along on Instagram.
We hope you've enjoyed this post. If you're looking for additional foodie reading, we highly recommend checking out The Grub Street Diet where chefs and well-known foodies share all their secrets. Enjoy!
Images: Annie Leibovitz, @chocolateforbasil, Robert Block, & @golubkakitchen