March 13, 2019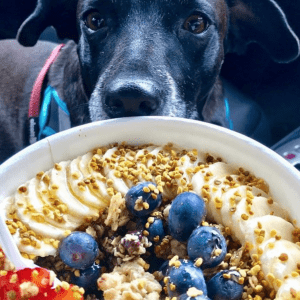 Welcome to our latest food guide: where to eat in Oahu, Hawaii. Oahu is home to both the city of Honolulu as well as less populated areas like Kailua, the North Shore, and Waimanalo. It is also filled with delicious eateries. We recently spent some time in this magical place and, while there's no way we could review all the places, we're here to report back on a few highlights. Read on…
HONOLULU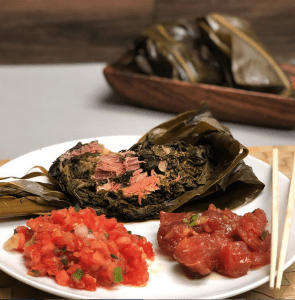 When we first landed on Oahu, we had one question: where's the best poke? The answer we kept getting confounded us: go to Foodland. A supermarket? we wondered. Really? But boy, was everyone right! Not only is Foodland poke super fresh, it comes by the pound in all the flavors you could ever want. From wasabi to limu to shoyu, there's simply no wrong choice—just lots and lots of delicious fish to feast upon!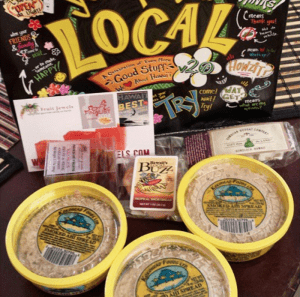 Colloquially referred to as "Ahi Crack," Foodland also sells this delicious tuna spread made locally by Kokohead Foods. While it's a little pricey at $8 a pop, this smoky and salty treat is 100% worth it. Spread it on fresh veggies, crackers, or toast, and prepare to have your mind blown.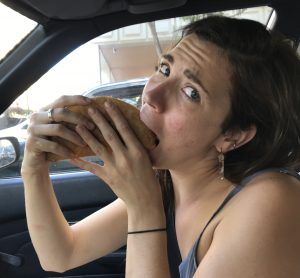 Vegans will rejoice when they discover Umeke Market, famous for its creative, meat-free, dairy-free grub. Mama T., who founded the place, also caters events and can often be found grooving and singing in the fields of Waimanalo at the very same parties. We stopped by Umeke for brunch and were excited to gorge ourselves on their Deluxe Aina Salad and the Super Taco, which was stuffed with red lentils and cashew queso. Delicious!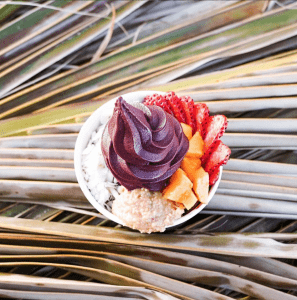 Ask almost anyone and they'll say that Banan is not to be missed. This dairy-free soft serve is made entirely from locally grown fruit. The 4 founders, childhood friends, say: "Our focus is to offer the world an eating experience that can be lighthearted and playful while also inspiring and profound." A word to the wise: don't skip the toppings!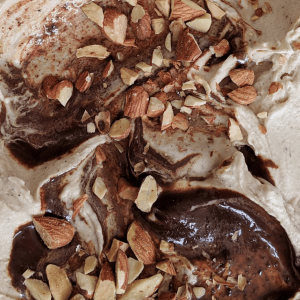 If you're looking for something sweet and creamy, another great option is Via Gelato. Founded by Melissa Bow, who grew up in Hawaii, moved to New York, and then returned to the islands, Via first started as a truck serving flavors inspired by local Hawaiian foods. Today, Via has two brick-and-mortar locations in Honolulu and fans can stop by to grab a cone of Macadamia Nut, Guava, Haupia, Strawberry Ume, or vegan Striped Dragonfruit any day of the week.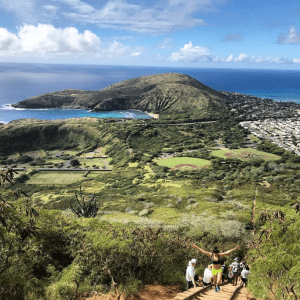 Run by celebrity chef Lee Anne Wong, Koko Head Cafe is the ultimate place to brunch after climbing the 1,500-stair behemoth that is the Koko Head hike. We actually hiked (read: struggled) up Koko Head many times but, sadly, never made it to the famous cafe. Until we do, we'll be dreaming of the congee and breakfast udon that all of our friends say is to-die-for!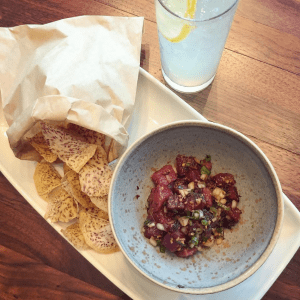 After a day spent at the beach, take a quick shower and head to Merriman's, where you can gorge on their $5 happy hour menu. Offerings include Fresh Hawaiian Ceviche, a Big Island Grass-Fed Cheeseburger, the Kailua Pig Quesadilla, and more. While not on their happy hour menu, we also drooled over their Bag O' Biscuits, which are served warm with a pat of butter and sea salt for sprinkling. Mosey on over to their site to see the full menu.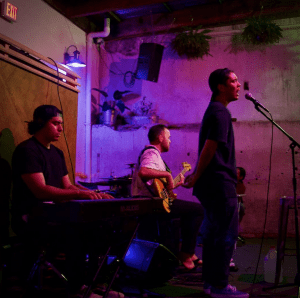 The Manifest is one of those odd-but-amazing places that you can't really picture until you're there. Cafe? by day and club/cocktail bar by night, it's nestled in Chinatown, which doubles as Honolulu's arts district. The Manifest boasts some seriously sick coffee, so stop by in the morning to do some work and sip on a latte…and then swing by later when you're all gussied up to dance your heart out!
While you're in Chinatown, don't forget to stop by their farmers' market for cheap veggies, The Pig & the Lady for "globally accented modern Vietnamese cooking," O'Toole's Irish Pub for a night of dancing and jigs, and Pho 99 for their delicious, inexpensive pho! If you find yourself there on First Friday, we recommend partying it up at the monthly celebration where they close down the streets and artists open their studios to the public.
SHAVE ICE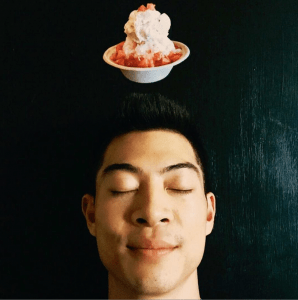 Hawaii is known for their shave ice. (Note: it's "shave" not "shaved" ice and definitely not a snow cone!) Uncle Clay's House of Pure Aloha is one delicious option. We liked this place the best because they actually add ice cream to their ice, thus doubling the joy. Try a local Hawaiian flavor, like Lilikoi or Li Hing, or the more traditional Chocolate or Coconut. Either way, Uncle Clay's syrups are all homemade with top quality ingredients and no artificial colors or sweeteners.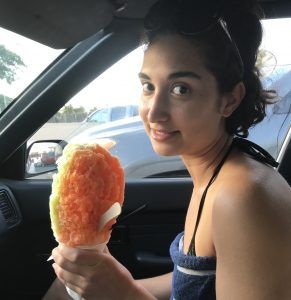 We stopped by Shimazu Shave Ice, another favorite spot, after a day of strenuous hiking and not-so-strenuous beaching. Despite the slightly skeptical expression of our dining compatriot above, we found their flavors extremely delicious. Although we didn't make it there, we were also told that Waiola Shave Ice was not to be missed.
KAILUA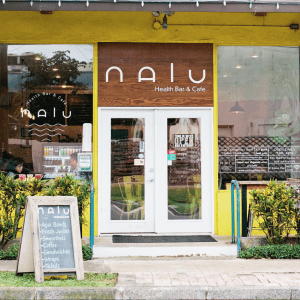 Located about a 30-minute drive from Honolulu, Kailua is a cute town with lots of dining options, great treks (like the Lanikai Pillbox Hike), and gorgeous beaches. The Nalu Health Bar & Cafe was among our favorite spots to eat in Kailua, and we were almost overwhelmed by all of their colorful offerings. We ordered the Nalu Salad—think mixed greens, strawberries, and creamy mozzarella to cut the sweet dressing—and topped it with fresh ahi. Friends, let us tell you: the result did not disappoint!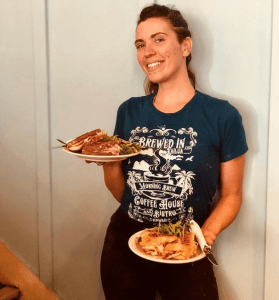 Morning Brew is another great spot to grab a coffee and a quick bite. In addition to having fast wifi, wholesome eats, delicious local coffee, and a surplus of seating, they're also right down the street from one of the best bookstores on the island: Book Ends. The store boasts a maze-like collection of both used and new books, plus $1 racks stuffed with light reads, lest you forget your reading material for the beach.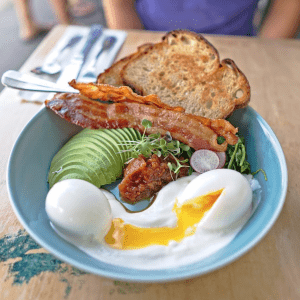 We also loved Over Easy, a cute spot with delicious coffee and a to-die-for brunch bowl. This gem-of-a-creation comes with perfectly runny eggs, creamy avocado, two slices of fatty bacon, and an innovative chutney that can—and, honestly, should—be mashed over the crispy toast. Enjoy!

Lastly, we'd be remiss not to mention Kailua's two farmers' markets: the weekly Sunday market and the Kailua Night Market (which takes place every third Friday). Both markets boast a plethora of vendors offering both edible and non-edible goods, live music, fresh fruits and veggies, and crafts.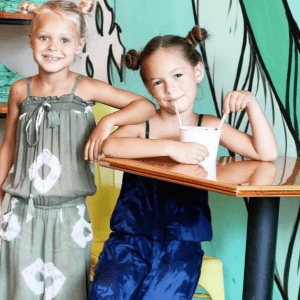 We hope you've enjoyed our guide to dining in Oahu. If you've been and have any suggestions to add, please feel free to comment below. Happy traveling—and eating!
Images via Instagram: @sunseasand2010, @foodlandhi, @lalalinzy, @acenatural, @banan, @viagelatohawaii, @lunaadler, @merrimanshonolulu, @themanifest, @uncleclays, @acenatural, @naluhealthbar, @morningbrewkailua, @tokidokieats, @acenatural & @naluhealthbar