December 7, 2016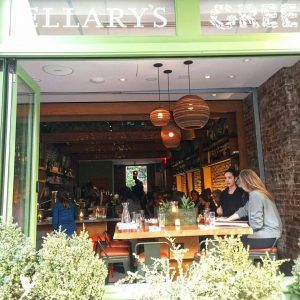 "We opened our first location 3 years ago, but Ellary's Greens was in my heart for 22 years," says Leith Hill, the founder and owner of the renowned health food restaurant.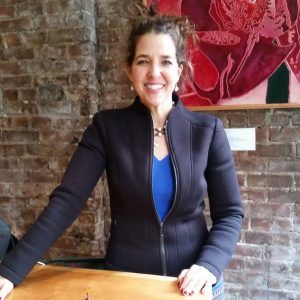 Located on Carmine St. in the heart of the West Village, Ellary's Greens opened in 2013, but Leith's health food journey started in her childhood home of New Orleans. As a girl, Leith was largely influenced by her father, "a brilliant attorney and health food nut who understood the links between diet and exercise and heart health."
Leith's father was born in the south in 1923, a time when kids were dying from malnourishment. "He was always taught to eat to gain weight," Leith says. It may have been in fashion at the time, but when he was shipped to boarding school in Massachusetts at age 12, the chubby pre-teen found himself teased by his classmates. Shortly after, his two grandfathers died of heart attacks and Leith's dad set to work studying the links between food, obesity, and heart health.
His interest followed him back to New Orleans, where Leith was raised. "As a child, I was never allowed to eat real sweets," she says. "I remember filling out order forms to have whole grain cookies, sweetened with fruit juice, shipped to us from California…there was nothing like that in New Orleans." Leith had her first taste of butter at 13 and remembers asking her best friend for a whole pound of it for her birthday. "I'd never tasted anything so good," she says. "But you grow up and you learn."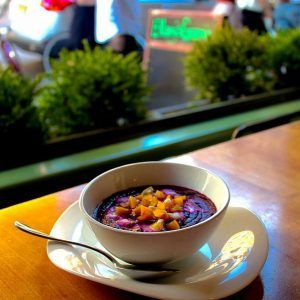 As a teenager, Leith began cooking and remembers spending many afternoons in the kitchen, creating recipes with the family's chef. Her love of concocting delicious, healthy treats followed her to college in Cambridge, MA, where she purchased her first juicer, an old-school Champion. Throughout her young adult life, she continued to eat healthfully, always favoring local and organic food.
22 years ago, Leith found herself a new mother, living in Long Island with her husband and new baby. "There was no time for grocery shopping and we were surrounded by fast food," she remembers. Leith hoped that somebody, somewhere, was going to create a healthy grab-and-go alternative to McDonald's, food that wellness-minded parents would want to put in their own—and their children's—bodies. When it didn't come, she decided to do it herself.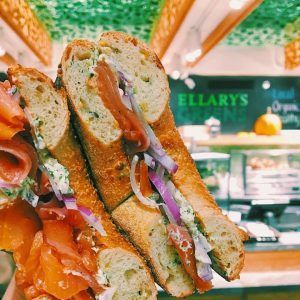 "I opened Ellary's Greens because I wanted to create somewhere where everyone could eat," Leith tells me as we sit in the front of the 54-seat restaurant. "No matter what your dietary restrictions are, everyone can dine together. It's delicious, sexy, healthy food soured carefully, served with integrity, and made with love. People tell me they can literally taste the love in the food! And it's true—our kitchen is always filled with laughter."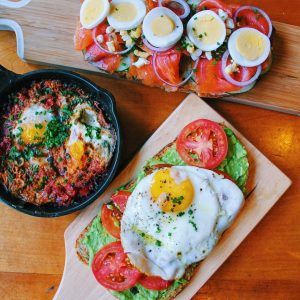 Our Poached Tuna Sandwiches arrive, beautifully displayed, and we both dig in. The tuna is tender and the salty olive tapenade complements the creamy avocado perfectly. "One of the reasons we love Ace Natural," says Leith, "is that working with them allows us to source the ingredients very carefully. We know the farmers for all of the meat we use and most of the vegetables, too."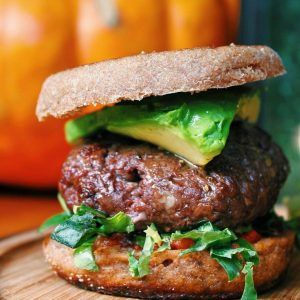 These days, Leith and her head chef come up with most of the recipes together: "It's a collaborative process. We talk, we both have ideas, we usually make two versions of a dish and have a tasting with the staff so they can weigh in. The chef has free reign to get creative and make specials, and many of those dishes become menu items." Right now, Leith is excited about adding a burger section to the Ellary's Greens menu. "We'll have a Chickpea Burger, a Mushroom Burger, a Salmon Burger, and a Bison Burger," she says.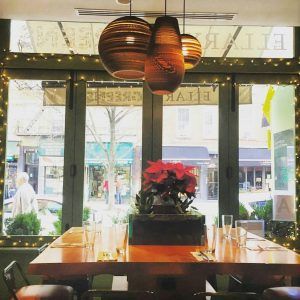 Leith and I finish our sandwiches. Outside the large picture window, people hurry down Carmine, bundled in their scarves and hats. Inside, the other diners are finishing their lunches, and music plays quietly. On the counter a sign reads "Delicious Pies!" I ask Leith about it and she tells me that Ellary's Greens offers breakfast, lunch, and dinner catering, as well as special treats for the holidays: pies, cakes, and chocolate mousse. "You can order Coconut Banana Pie, Pumpkin Pie, Cranberry-Apple, and Pecan," she says as I put on my coat. "They're all delicious." If my lunch is any indication, I'm sure they are.
Images: @ellarysgreens & Ace Natural