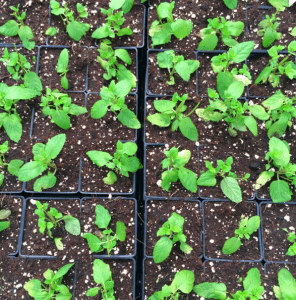 After a long winter, all of us at Ace are beyond excited that spring seems to have arrived! Paul and Allison, our Ace produce team, celebrated the recent change of season with a visit to Ace vendor Edible Garden, located nearby in the Garden State.
So why are we so excited to be offering produce from Edible Garden this year? For starters, Edible Garden is GFSI-certified, Non-GMO Project Verified, Certified Kosher, and are now offering USDA Certified Organic herbs. As if that's not enough, they use energy efficient technology and are super dedicated to serving local communities by providing healthy, nutritious greens. Says Allison Bennett, Ace's director of produce sales, "Produce that used to have to come from other countries is now coming from New Jersey. Buying local produce means that we're cutting our carbon footprint, which we're all about here at Ace."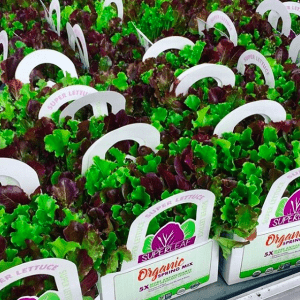 Allison is especially excited about their Beverley's Living Spring Mix; this mix contains a new variety of certified organic, kosher Red Leaf Lettuce developed by Rutgers University. The green is referred to as a "super leaf" because it has 5 x more antioxidants than regular lettuce, plus tons of vitamins A and C! It's also low-glycemic and is high in chlorogenic acid, which helps with digestion. The best part? Your bunch will come in a cute little cardboard box, which means zero plastic waste.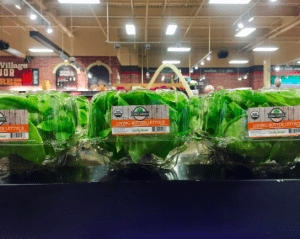 We are also distributing hydroponic Living Butterhead Lettuce–meaning that the veggie is grown in water instead soil (using 90% less water than it would otherwise), and arrives alive with the roots in a cup. Says Edible Garden, "Because our living lettuce is hydroponically grown, the sweet, tender leaves retain maximum flavor and nutrition, staying fresh long after purchase." Edible Garden actually is one of the few farms growing organic Butterhead Lettuce in a clamshell shape and it doesn't look like they're going to stop anytime soon. Right now, Edible Garden boasts 13 acres of organic greenhouse!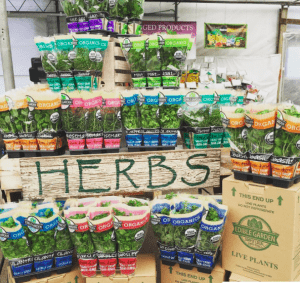 In addition to lettuce, Ace will also be supplying a variety of potted, living herbs from Edible Garden, including cut basil and cut mint. There are many pros to buying Edible Garden's 100% natural, non-GMO herbs, including the fact that they are grown without harmful pesticides or herbicides and they stay fresh and flavorful for weeks!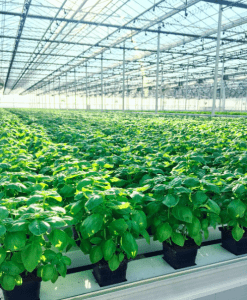 We're so excited to be working with Edible Garden and can't wait for you to taste their fresh, delicious produce. According to Edible Garden, "Consistency is good, but innovation is better. At the Edible Garden farm, our main goal is to provide you with a consistently excellent product while continuously striving to make it better every single day, both for you and for our planet."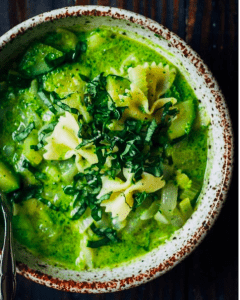 Lovers of Edible Garden produce will also be glad to hear that they have "near-future plans to expand [their] product lineup to include tomatoes, peppers, cucumbers, eggplant, strawberries and more!" If you're already a fan and looking for inspiration on how to incorporate your new greens you're your meals, check out the recipe page on their website (we were especially intrigued by the gluten-free Cucumber Avocado Salad, made with Edible Garden's fresh mint). Stay tuned…
Images: @ediblegardenusa and Ace Natural