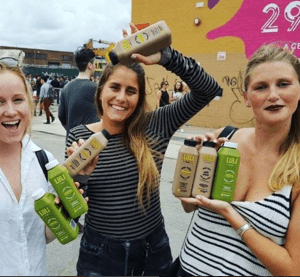 Ace customer LuliTonix is famous for their "seriously addictive, authentically bad-@ss functional blends that cleanse, balance, and satiate." This means nut-mylks packed with plant-based protein, powerful elixirs, and raw blended juices bursting with organic veggies that are "hardcore enough to satisfy the most bad-@ss green junkie, but crave-worthy enough to seduce even the most processed of fast food fans." It may sound like a lot to live up to, but if you don't believe all you have to do is a quick Google search; the wonders of LuliTonix blends have been touted by everyone from Vogue Magazine to Town & Country, Glamour, Clean Plates, W Magazine, and many, many more.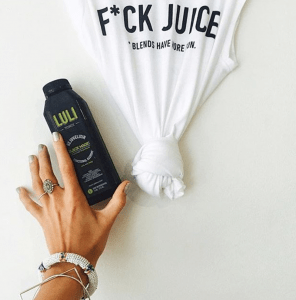 Let's take a step back, though. If you're wondering, What exactly are blends and how are they different from juices? you're probably not alone. Blends are drinks that use the whole food, instead of discarding part of it, like one does when juicing. This means that LuliTonix blends have whole avocados (minus the pits), stalks from dark leafy greens, and more, which increases the amount of fiber in each bottle, keeping customers full longer and their blood sugar more stable. It also explains the LuliTonix tagline "Drink Real Food."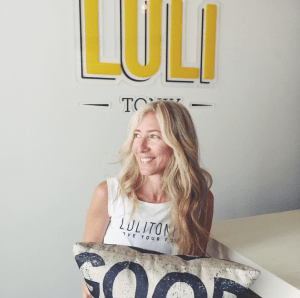 Lianna Sugarman, the founder of LuliTonix, may have what she describes as an "obsessive geekiness about nutrition" now but that wasn't always the case. As she explained to Rose Caiola, she was raised by a health nut, which had the opposite effect on her at first: "I completely went in the opposite direction for years. I was like, 'Give me processed food, give me baloney, give me canned fruit, I don't want anything real.' But then I came around. My mother laughs, she thinks it's very funny."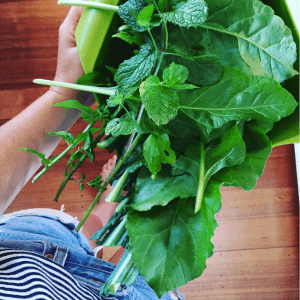 Yet, as Lianna writes on her website: "Lightning struck when I began to blend, rather than juice my greens…I was astonished at the impact and healing effect that regular inclusion of blended greens were having on my body in so many ways. And I began to detect deeper, less tangible changes. Recalibration of my cravings. Changes in my mood, my focus, and in the way I looked at the world. Changes in my perception of food, its role in my life, and toward my body. I developed an obsessive thirst (literally!) for learning about nutrition, learning about the impact that certain foods have on every facet of our bodies, learning about certain groups of food that have powers that seem truly magical."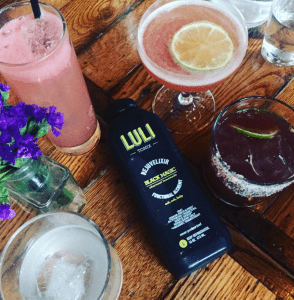 Today, Lianna is known as LuliTonix's "Chief Blending Officer" and is responsible for bringing classics like the "Black Magic Rejuvelixir" (a purification elixir made with activated Charcoal and zesty lemon) and the "Chia Joe Power Potion" (a liquid breakfast made with cold-brewed coffee, dates, and chia-cashew milk) to the fore.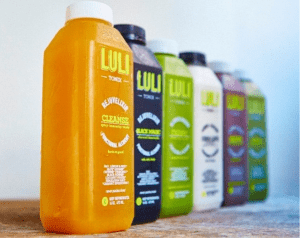 The company also boasts a large array of cleansing programs, from the One-Day Mini (cleanse till dinner) to The Rejuve (6 delicious blends per day), and more. As Lianna told Clean Plates, she is on a mission to "seduce people who don't like green juice at all and also those who consider themselves total green heads…Anyone can add one green blend to their day and see how that shifts you intro craving cleaner foods every day."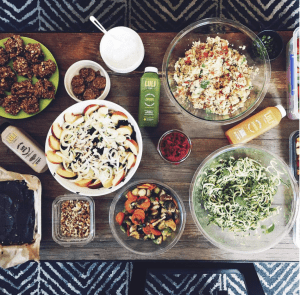 If you want to try a few LuliTonix potions, head to one of the many stores that sells their drinks or order online. Happy drinking!
Images via Instagram: @lulitonix