July 10, 2019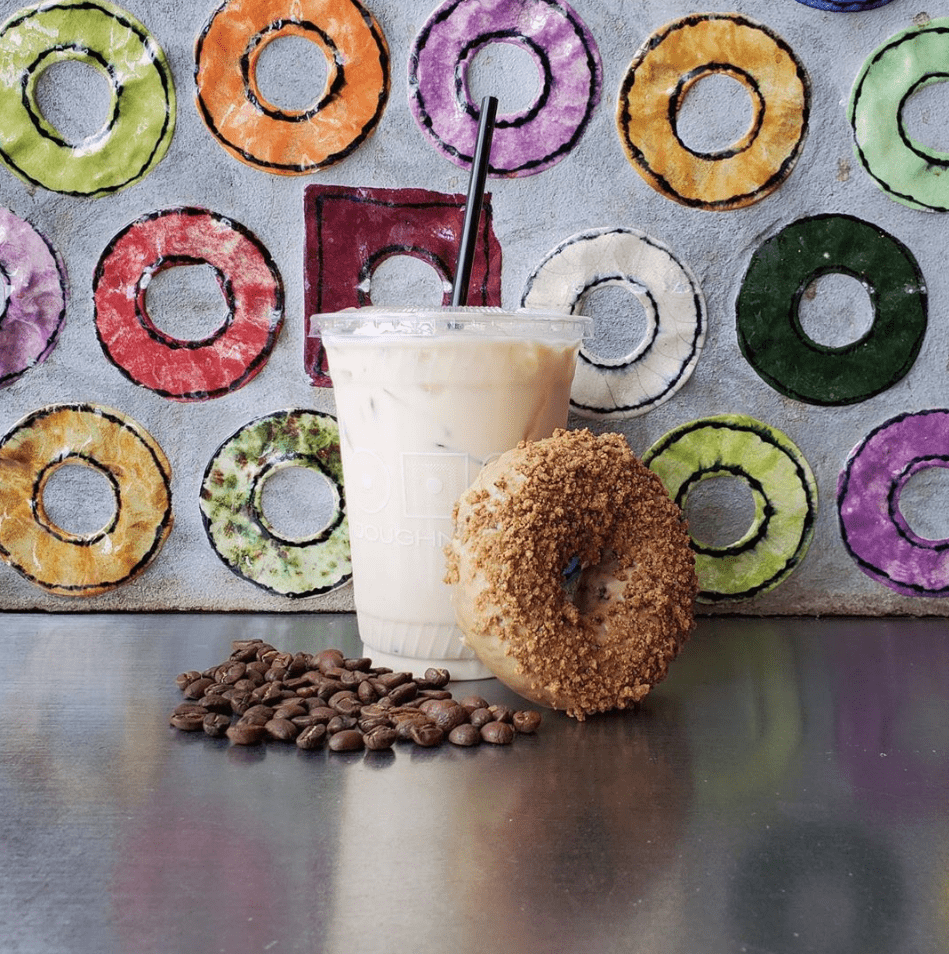 If you live in New York and have a sweet tooth, you're probably familiar with the beloved NYC institution Doughnut Plant.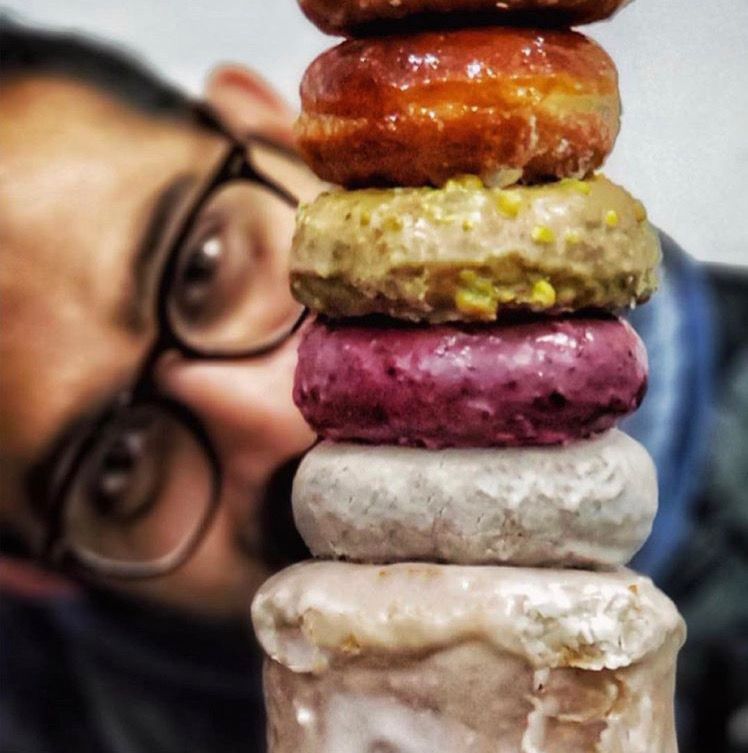 Doughnut Plant's founder, Mark Israel, first perfected the original recipe—which was passed down from his grandfather—25 years ago.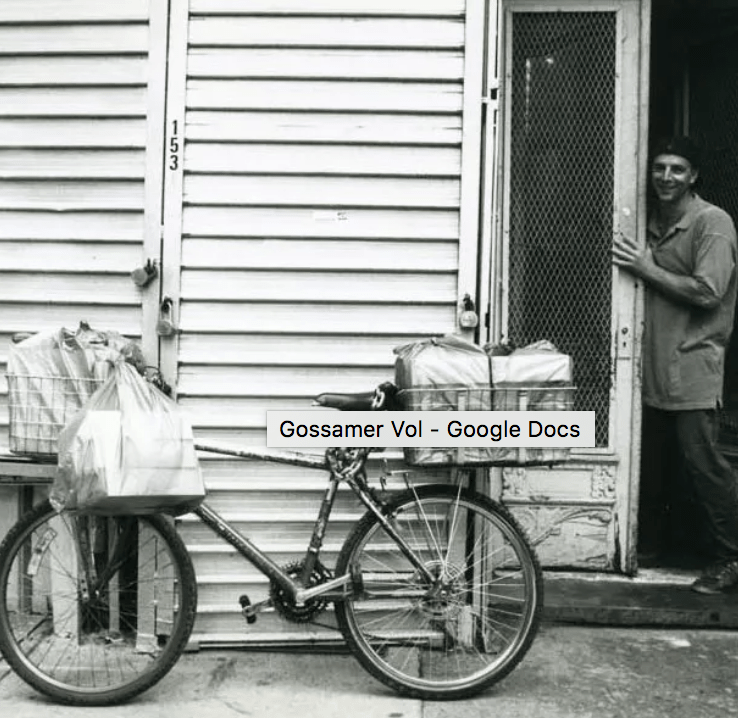 The business started as a one-man doughnut show: The first batches were mixed and tested in Mark's own Lower East Side apartment and then delivered to specialty shops, like Dean and Deluca, via bike. But the doughnuts were so popular that Mark's small operation soon morphed into something larger. In 2000, he opened his first brick-and-mortar location on Grand St. to rave reviews.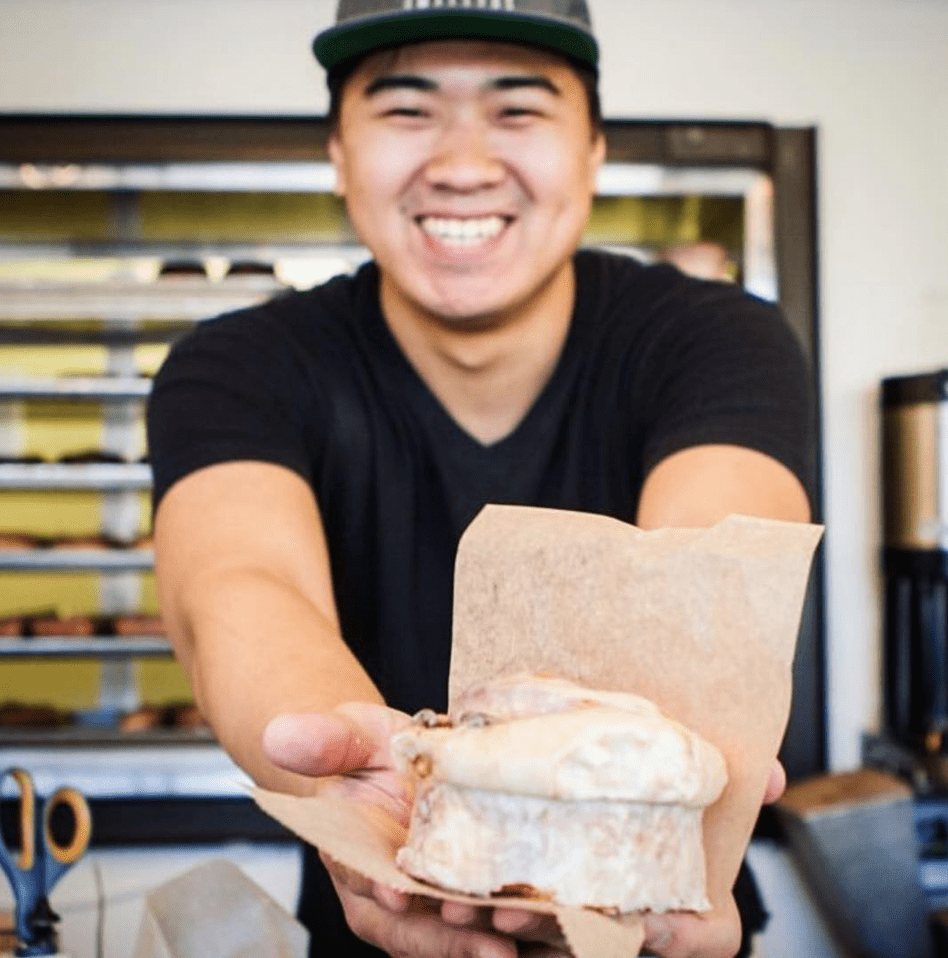 One of the many reasons Doughnut Plant is so special—besides its insanely delicious and endlessly creative products—is the fact that everything is created in-house, from scratch, using the highest quality ingredients. Plus, all the doughnuts are made fresh daily!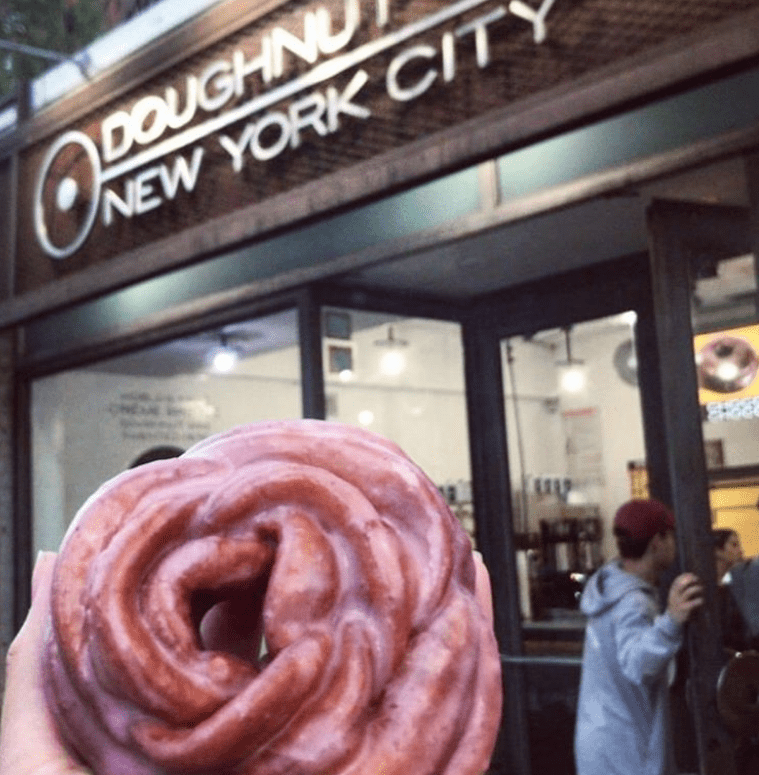 Fans of Doughnut Plant know that trying to keep up with the perpetually evolving offerings is a full-time job! This innovative eatery created the first-ever Crème Brûlée doughnut, which is stuffed with vanilla bean custard and then torched for crunch. The bakery is also known for its savory doughnuts AKA Doughpods, which first came in Avocado Toast and Samosa flavors! The Rose Doughflower (pictured above) is another unique creation, topped with a rosewater glaze and crushed edible petals.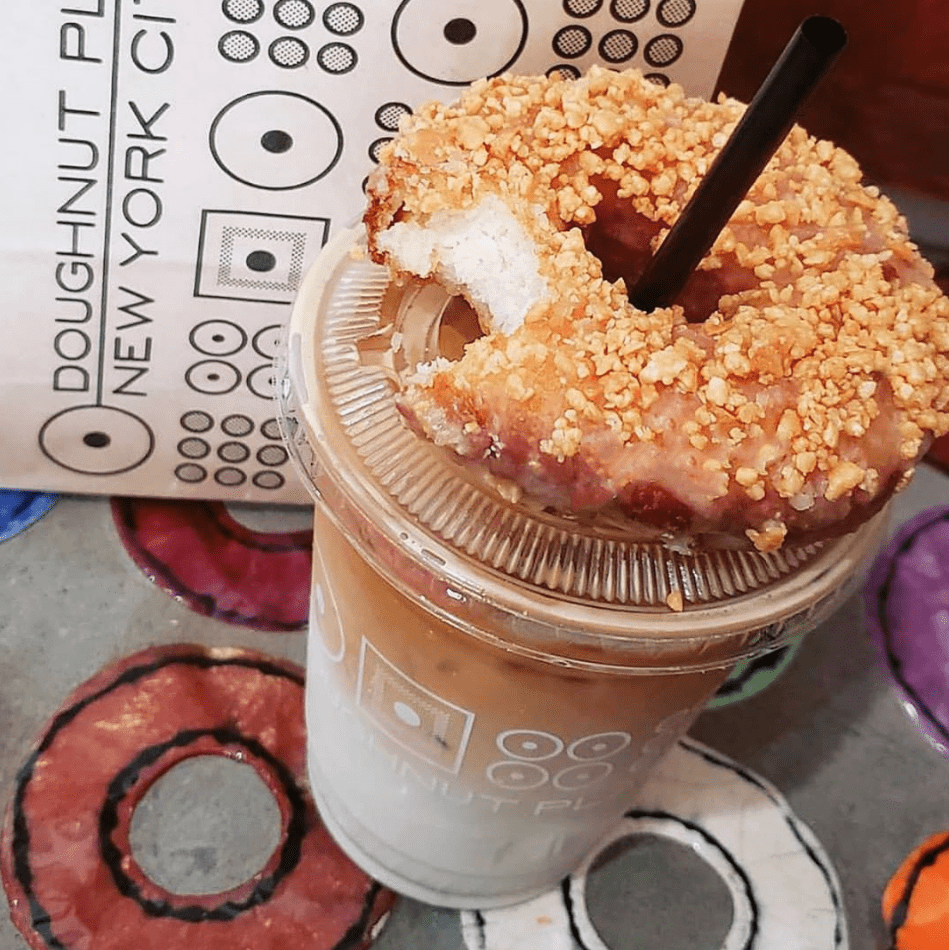 Doughnut Plant's gluten-free doughnuts, which come in Marcona Almond and Mocha flavors, are crafted in their own room and then fried in separate fryers. Customers should be aware that while these two doughnuts are gluten-free, they are not fit for those with celiac disease.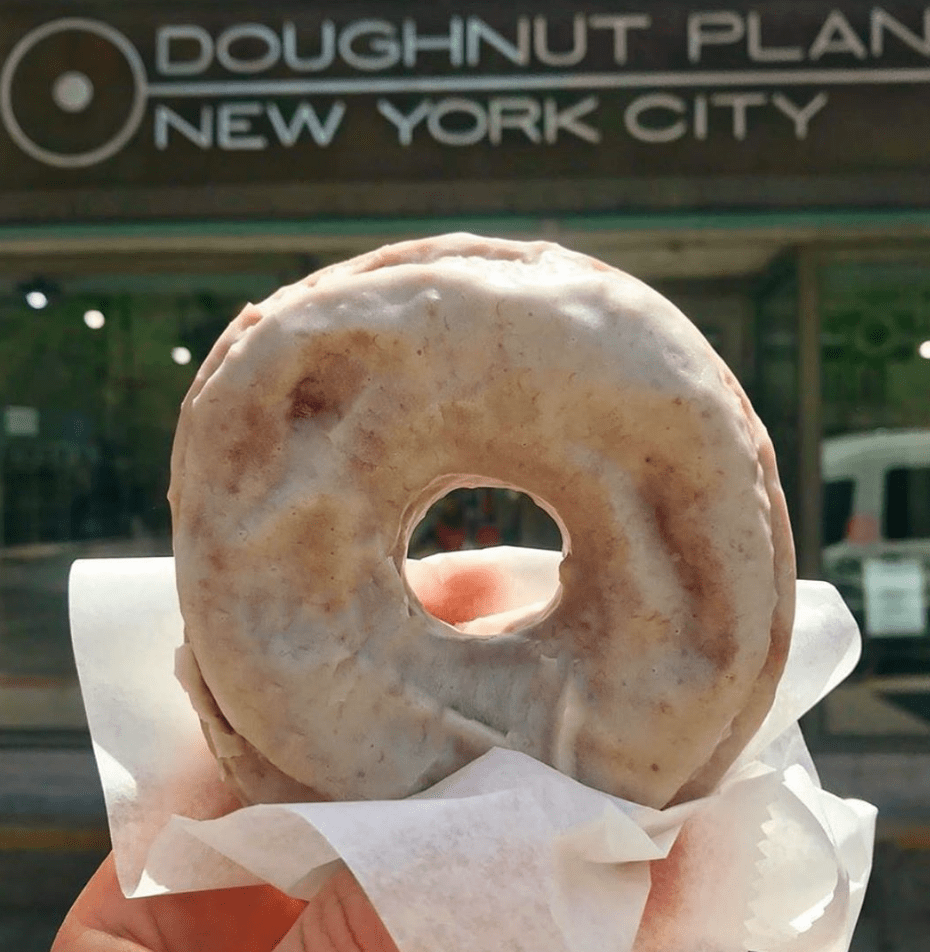 Doughnut Plant also recently developed vegan doughnuts, which come in two flavors: Chocolate Chocolate and Banana (pictured above). We're big fans of the fact that the Banana doughnuts are made with overripe bananas salvaged from Foodkick. (Vegans, take note: while the doughnuts are fried separately from the non-vegan doughnuts, all of the treats are made in the same building.)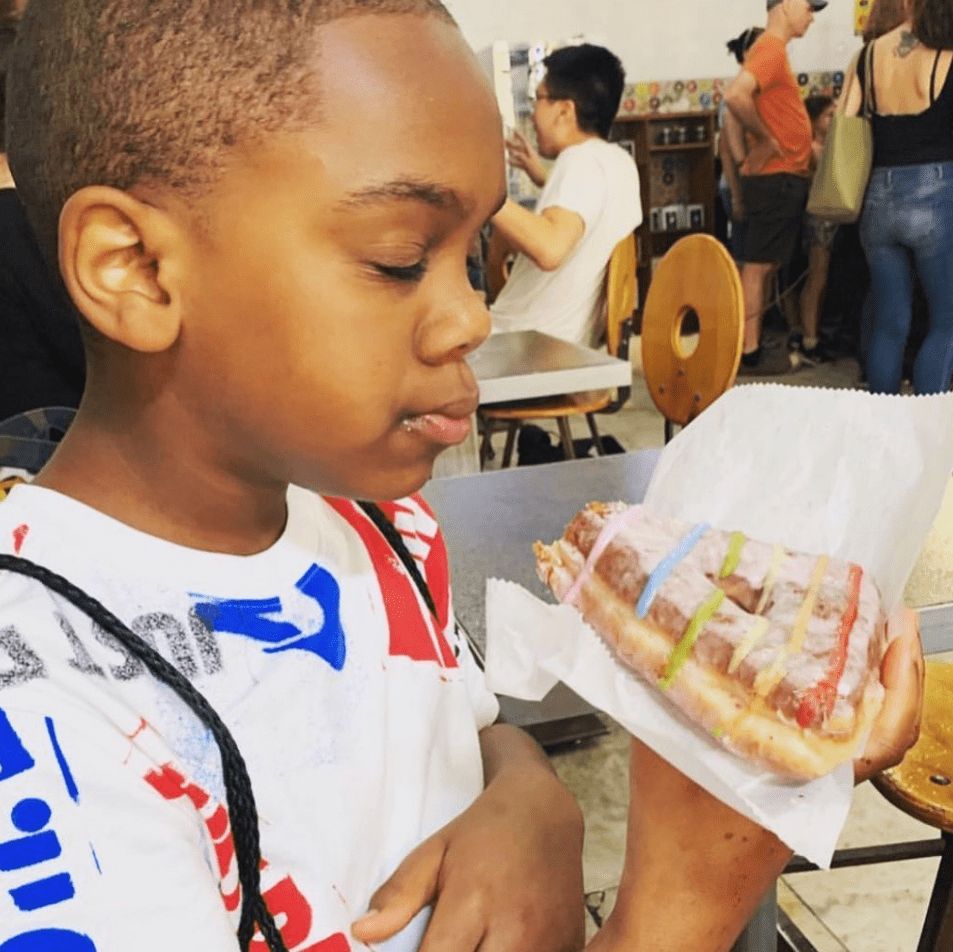 Last month, Doughnut Plant brought back their beautiful Pride doughnut, which Mark originally sold at the Gay Pride Parade on Fifth Ave in 1997. The triangle-shaped yeast doughnut, which boasts a rosewater glaze with crushed edible petals, continues to be a hit. We also love that 5% of the sales went to The Trevor Project, an organization providing suicide prevention and crisis intervention for LGBTQIA+ youth.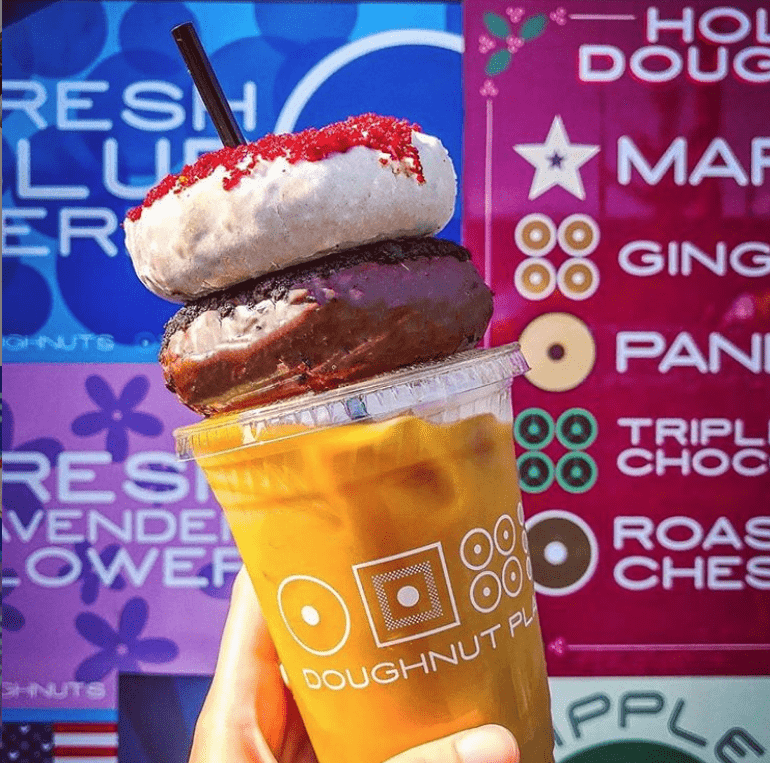 As one customer said via Google review: "If doughnuts were a religion, this would be its cathedral." For those of you looking to find that religion, we suggest stopping by a Doughnut Plant near you ASAP.
See you there!