July 4, 2019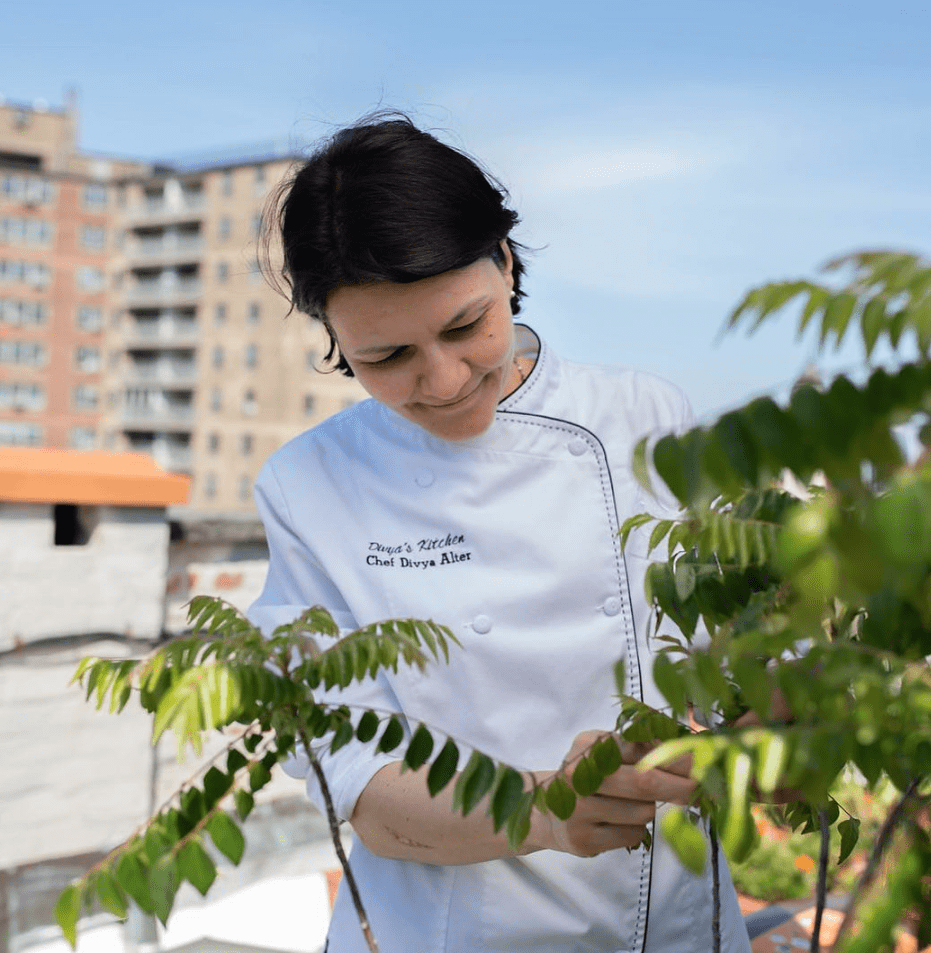 Divya Alter grew up in Plovdiv, Bulgaria, and first became interested in conscious eating while working as a kitchen intern at an ashram in India. She was only 18 at the time, but the experience started her journey as both a vegetarian and a cook—and eventually led her to discover Shaka Vansiya (SV) Ayurveda, an ancient technique for eating in a way that nourishes the mind and body.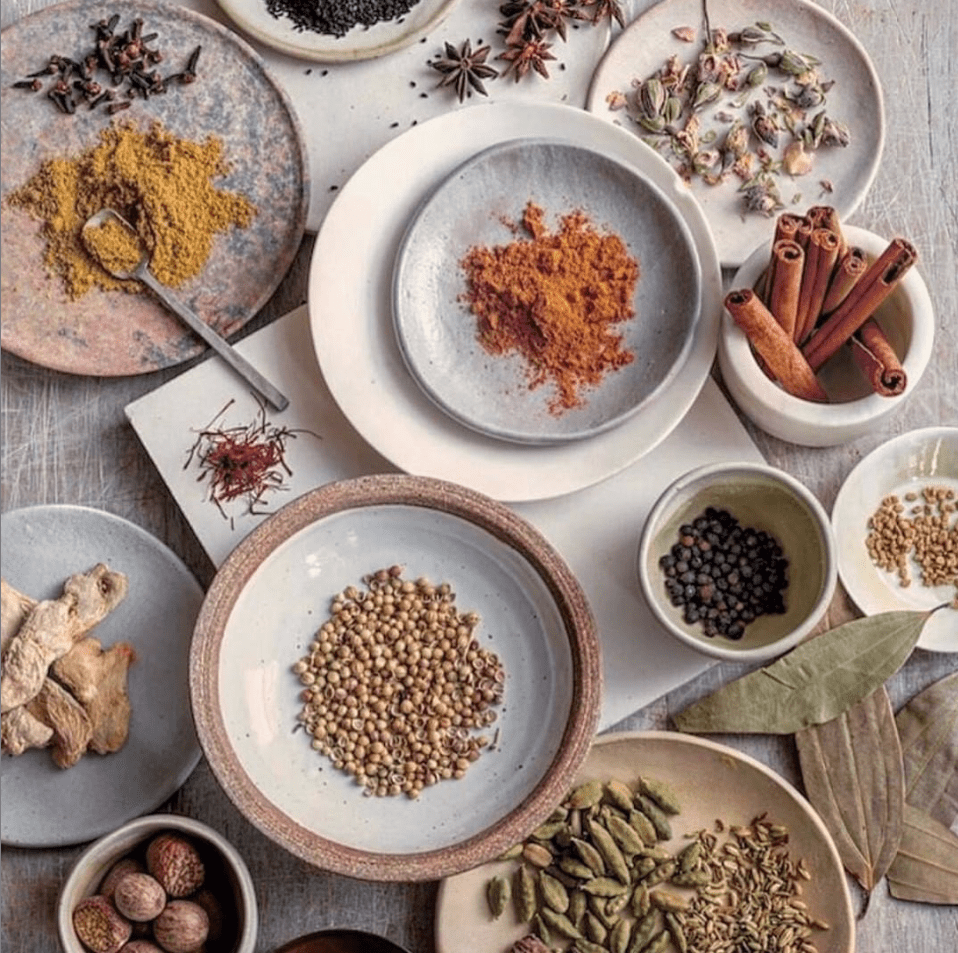 "There's no good or bad food," Divya explains. "It's all about what's good for you now. Food is medicine." While experimenting with this new way of eating, Divya managed to heal her autoimmune disorder, chronic fatigue, and digestive issues.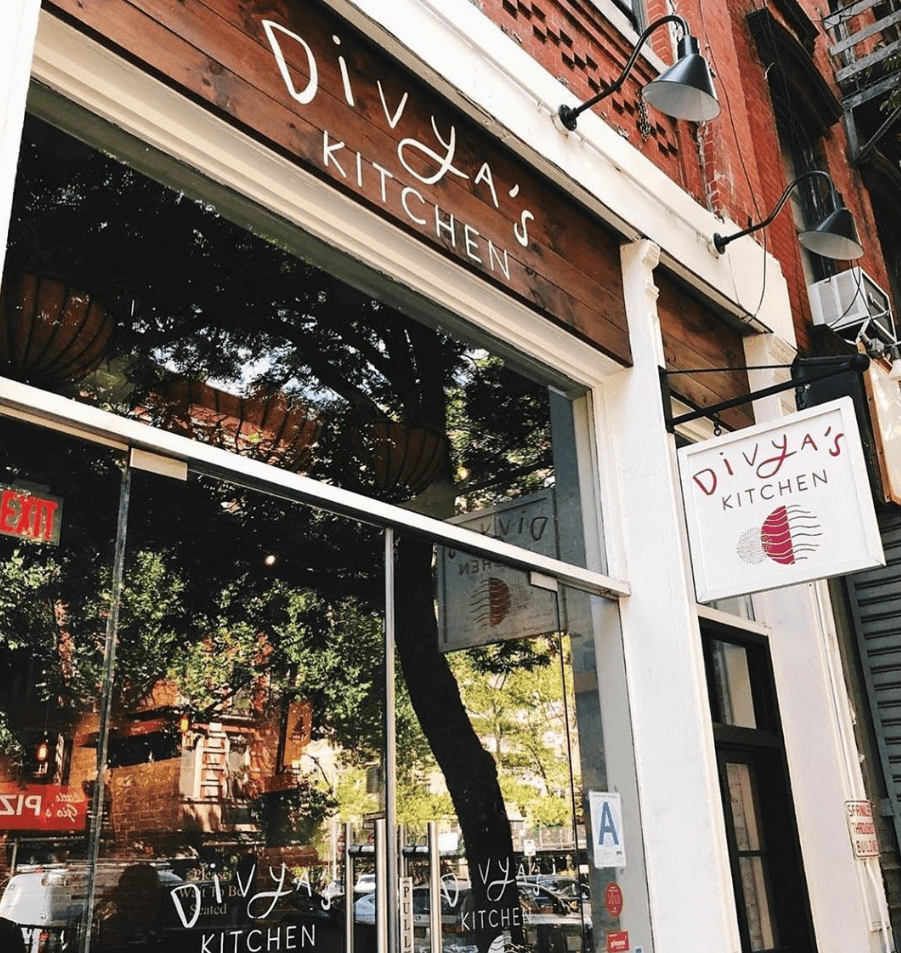 Eager to share her discovery, Divya and her husband, Prentiss Alter, opened Divya's Kitchen, a vegetarian Ayurvedic restaurant dedicated to providing its diners with nutritive, well-balanced meals. As Divya explained to us, she uses only the highest quality ingredients and everything is made fresh, in-house. The New York Observer puts it nicely: "Divya's Kitchen just might be the healthiest restaurant in New York—but don't let that deter you. The food is flavorful and inventive, without the bland healthiness of other vegetarian, kale-only restaurants."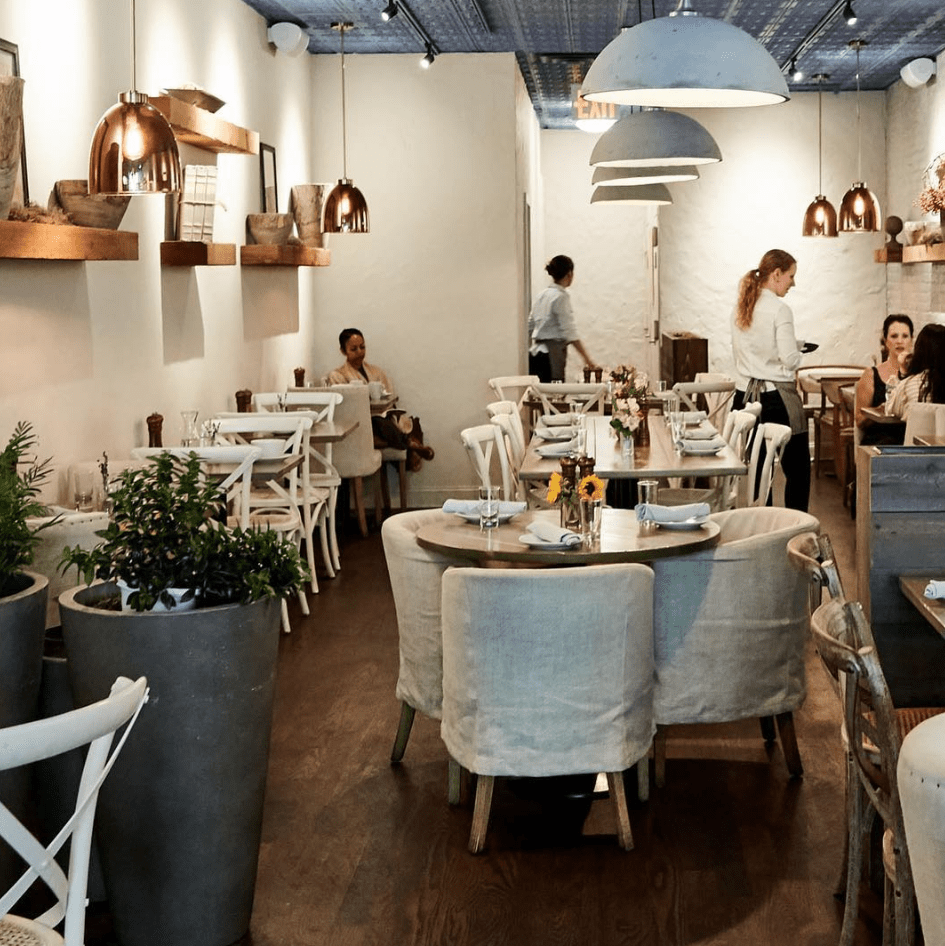 We stopped by on a torrentially rainy Wednesday and were immediately soothed by the ambiance: soft lighting, pale stucco walls, lots of plants, and cool-colored cloth chairs abounded.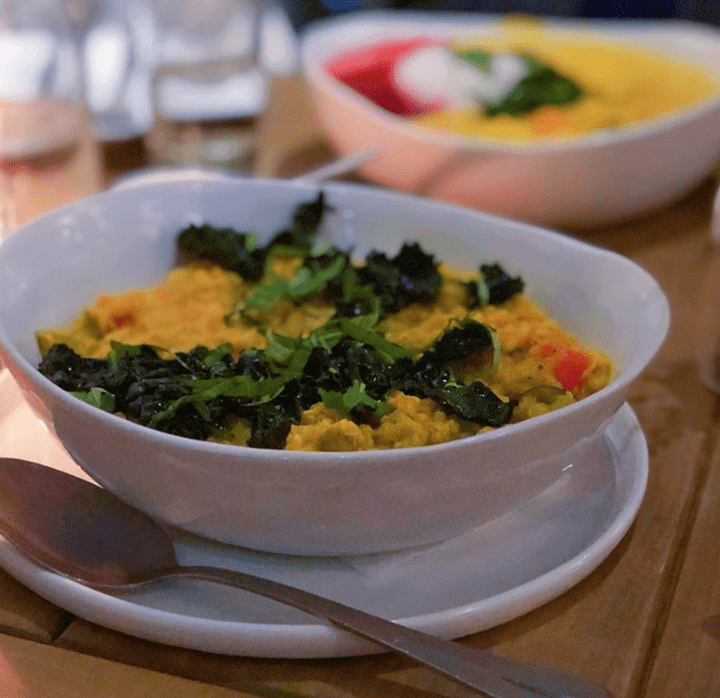 We began by ordering the Seasonal Khichari, a super-thick rice and lentil stew boasting green beans, carrots, and an assortment of other delicious veggies. It was rich and satisfying but not heavy.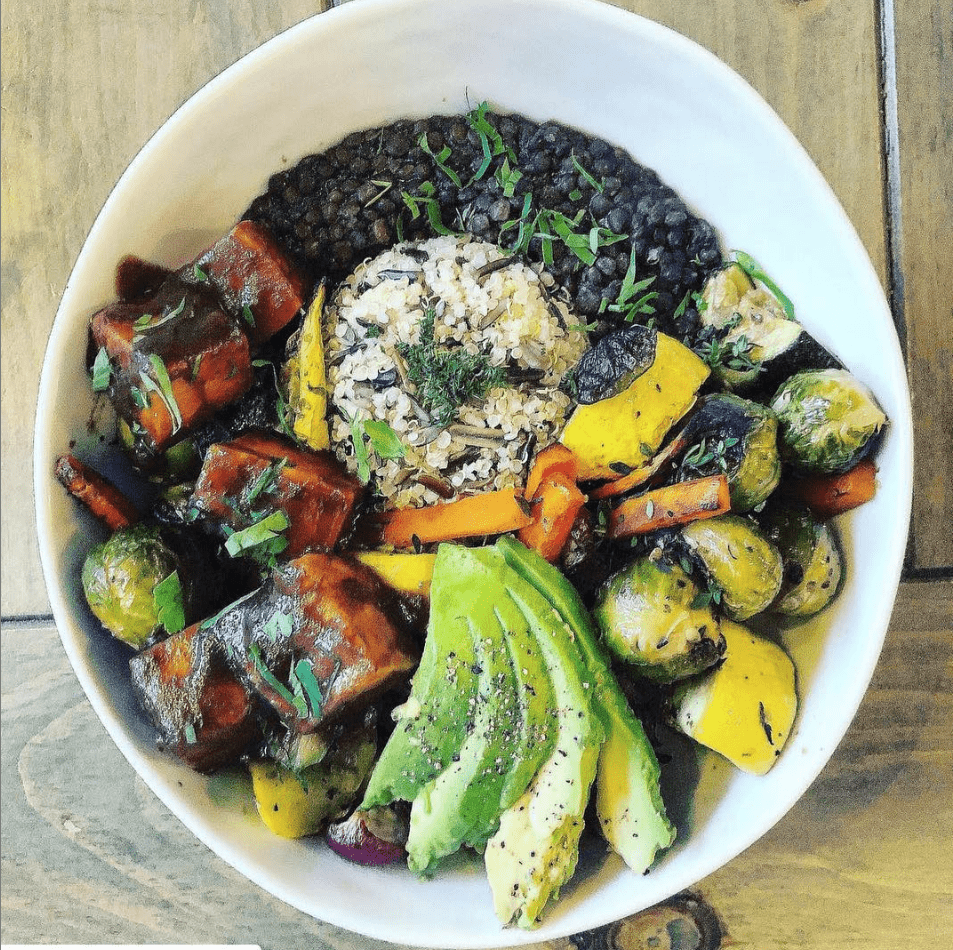 Next up was the dynamic Roasted Vegetables Bowl, which we topped with a Divya's Kitchen specialty: paneer protein.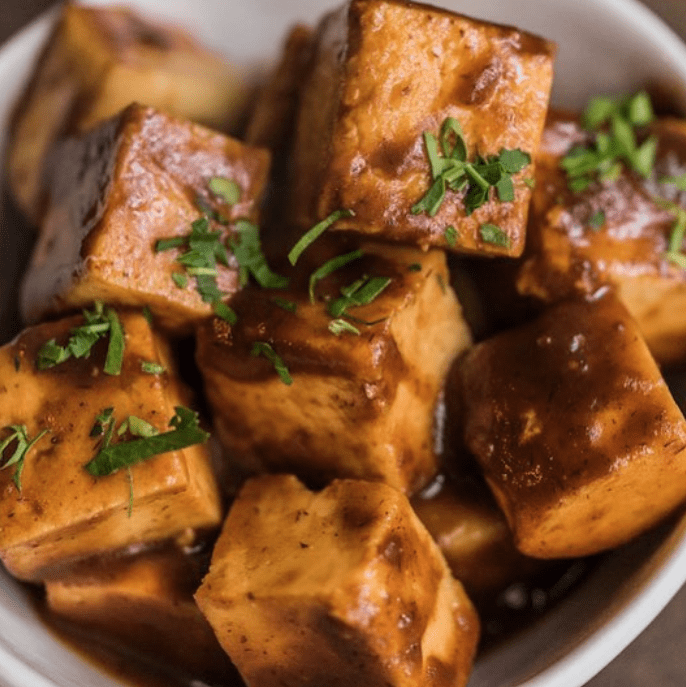 The cheese—made from organic, non-homogenized milk—is a recommended add-on or side for meat-eaters who feel a little out of their element dining in a vegetarian restaurant. The paneer arrived covered in a raisin-cranberry sauce which added a sweet accent to the bowl's more savory roasted Brussels sprouts and beluga lentils.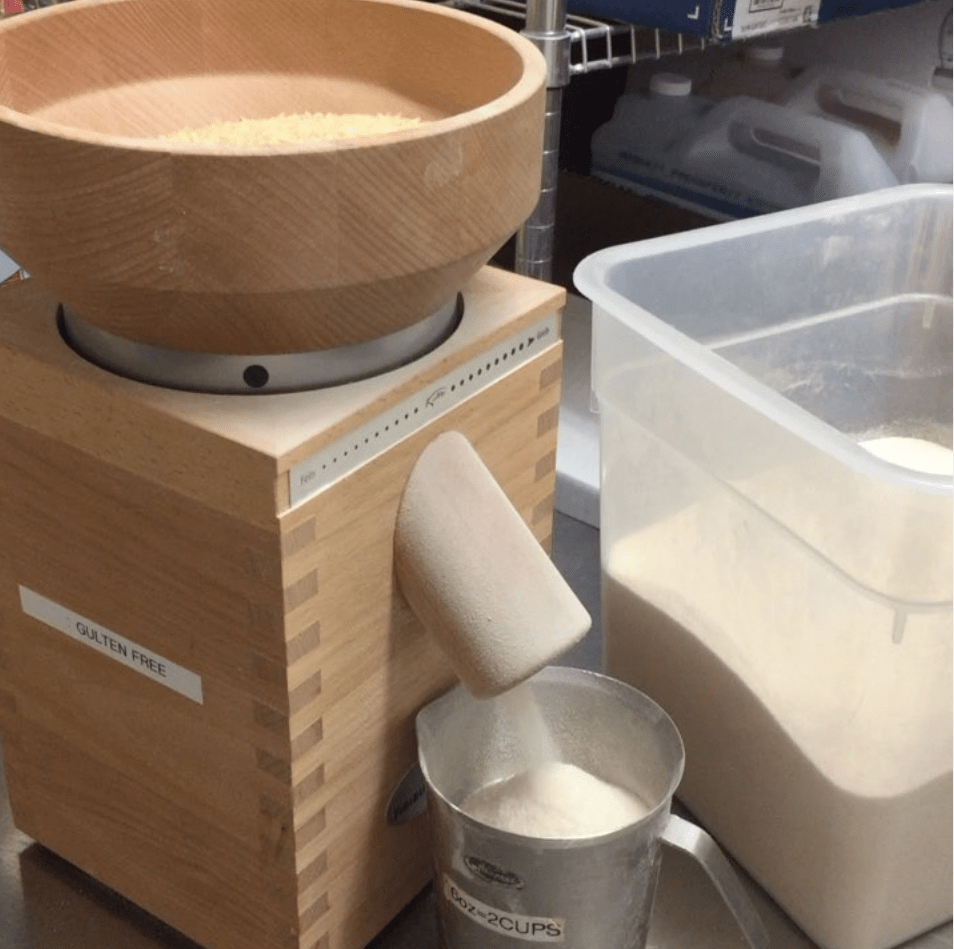 We ended our meal with a recommendation from Divya herself: a refreshing vegan, gluten-free Date Cardamom Shake, made with fresh almond milk. We took it to-go, bidding good-bye to the restaurant and walking through the wet Lower East Side streets, sipping our treat—completely satisfied but not stuffed.

Divya and Prentiss, clearly a couple of many talents, are also the force behind Bhagavat Life, a non-profit that focuses on promoting health and wellbeing for city dwellers. Among Bhagavat Life's many offerings are Ayurvedic cooking classes and meal subscription services.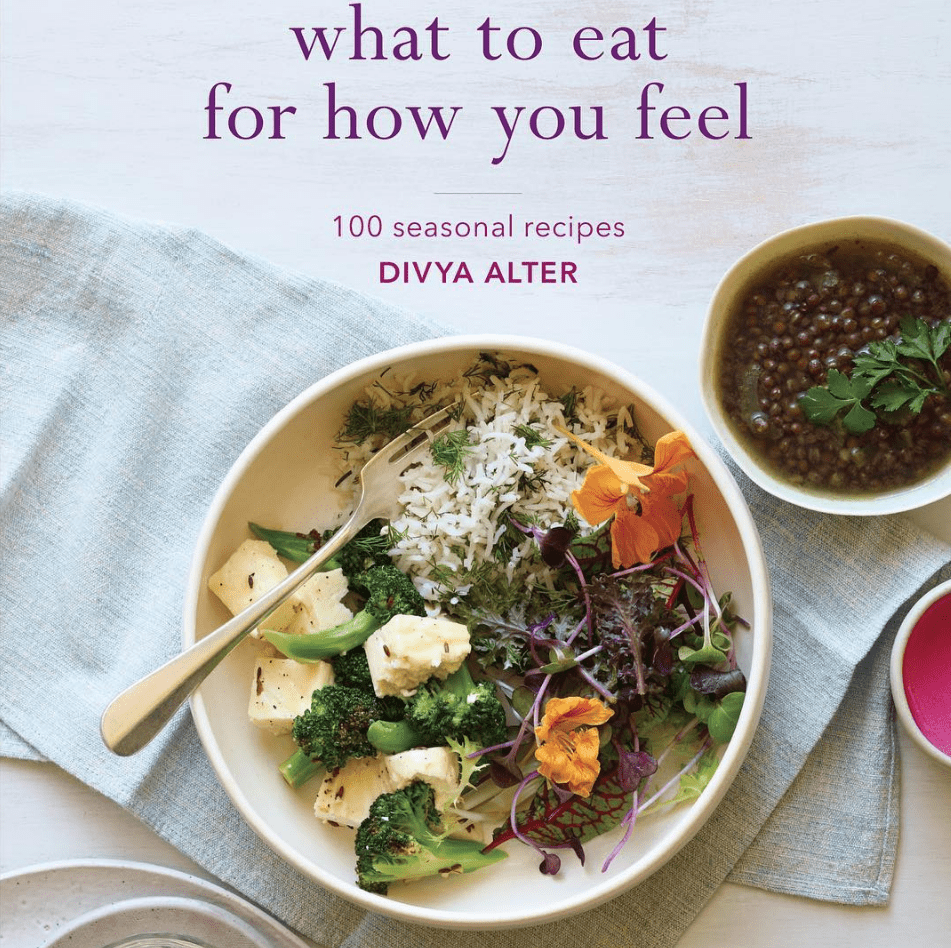 To learn more—and replicate some of these amazing recipes for yourself—check out Divya's cookbook, What to Eat for How You Feel: The New Ayurvedic Kitchen. If cooking isn't your thing, we suggest stopping by Divya's Kitchen today.
Thank you, Divya!