September 11, 2019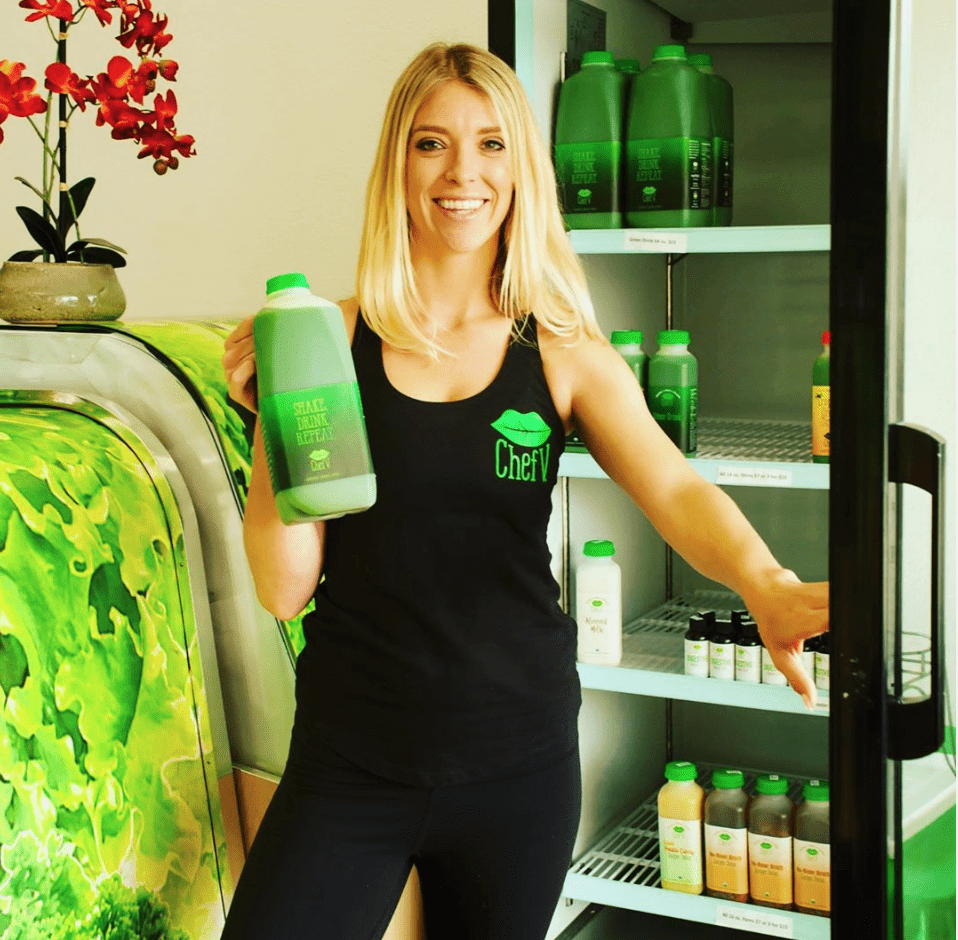 If you're a fan of juice, cleanses, easy meal prep, or cool bicoastal businesses that want to help you change your life, you're probably also a fan of Chef V. Founded in California in 2010 by chef and nutritional therapist Veronica Wheat, Chef V is all about making it easier to eat healthier—without sacrificing convenience or comfort.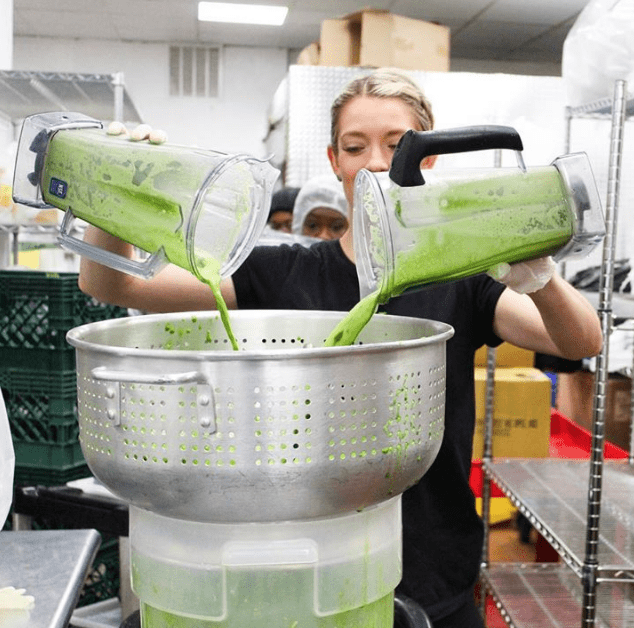 Veronica first started making her famous Green Drink while working as a private chef in San Diego, encouraging her clients to drink it 15 minutes before each meal in order to ensure they got enough veggies. The juice—which is made with seven different super greens and Fuji apples—contains only 3 grams of sugar per serving and was such a hit that she ended up revamping her business model in order to focus solely on drinks and cleanses.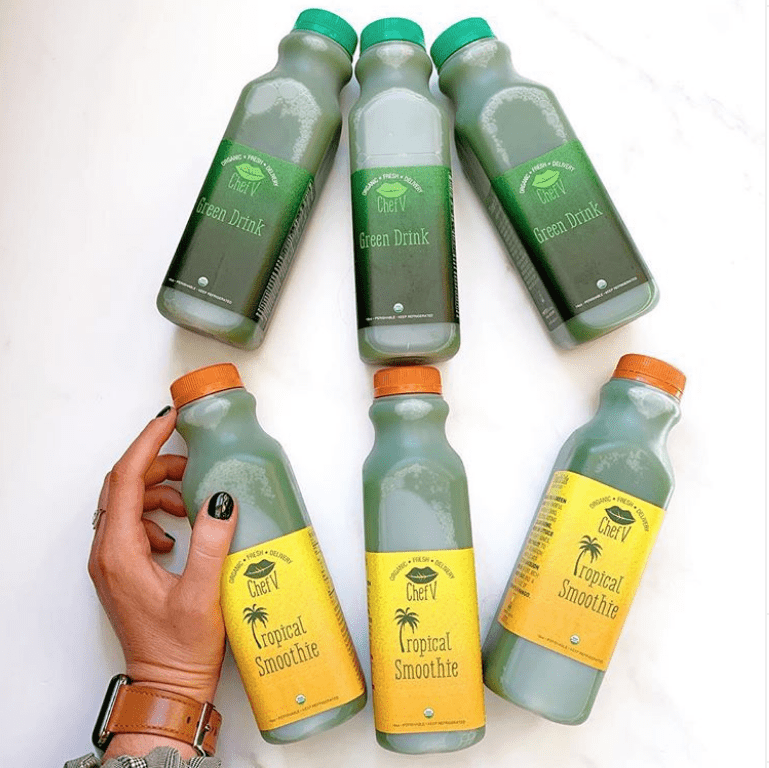 Soon, Veronica's cleanses became so popular that she had to expand her delivery area to include Los Angeles, Orange County, and the Bay Area. Then, in 2014, she moved to New York and opened up her east coast facility, which she now runs alongside her husband, Brandon. Veronica explains that they blend the veggies instead of juicing them in order to keep the sugar low. All of Chef V's offerings are certified organic, gluten-free and vegan.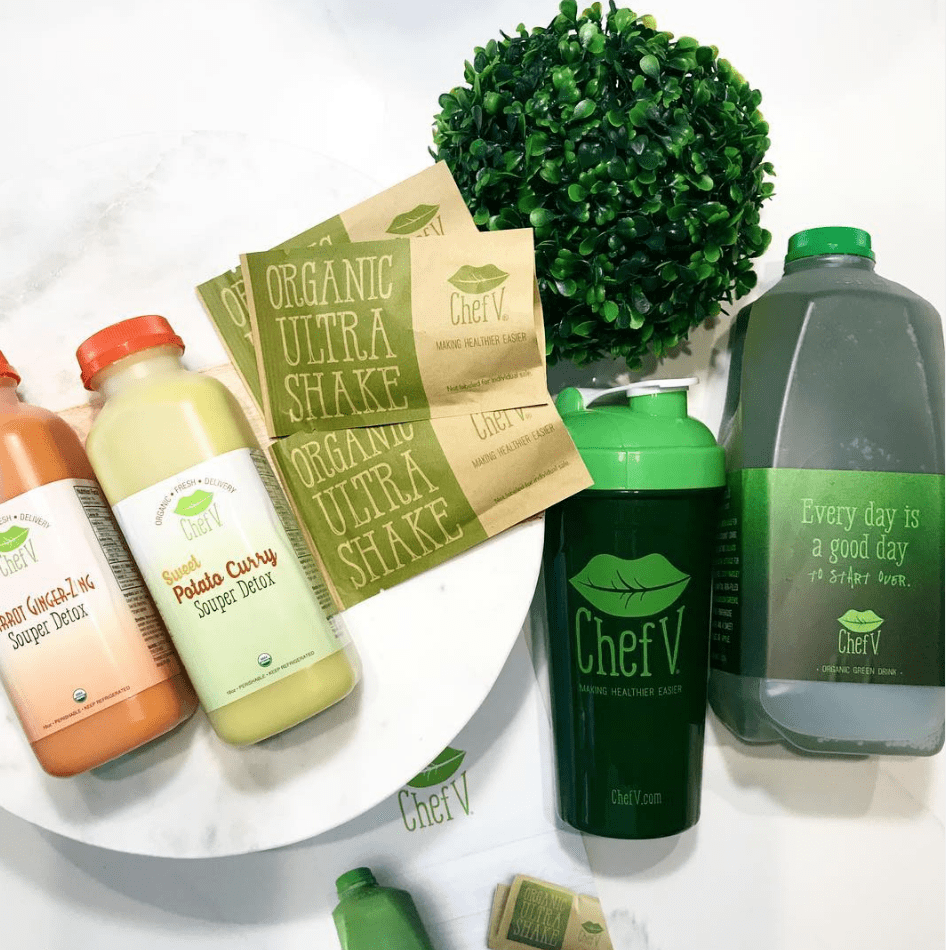 In addition to juices, Chef V offers a bevy of smoothies like the lush Tropical Smoothie, protein shakes, two types of detox soups, and more. If you're looking to make some big changes, you can commit to a cleanse or a 21-day detox, which includes a wide assortment of products and promises to never leave you hungry.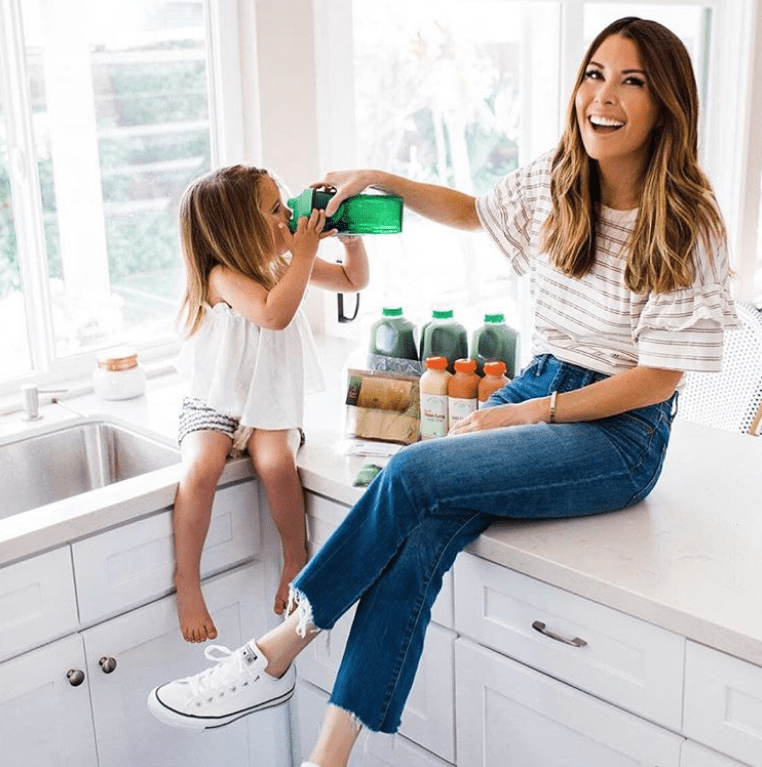 In terms of keeping the food fresh and making it accessible, Veronica and Brandon have a perfect system. "We do home delivery all over NYC with our own drivers," says Veronica. "And in areas we don't deliver to we ship overnight refrigerated with dry ice." The products also come in a bright green, insulated, reusable Chef V bag.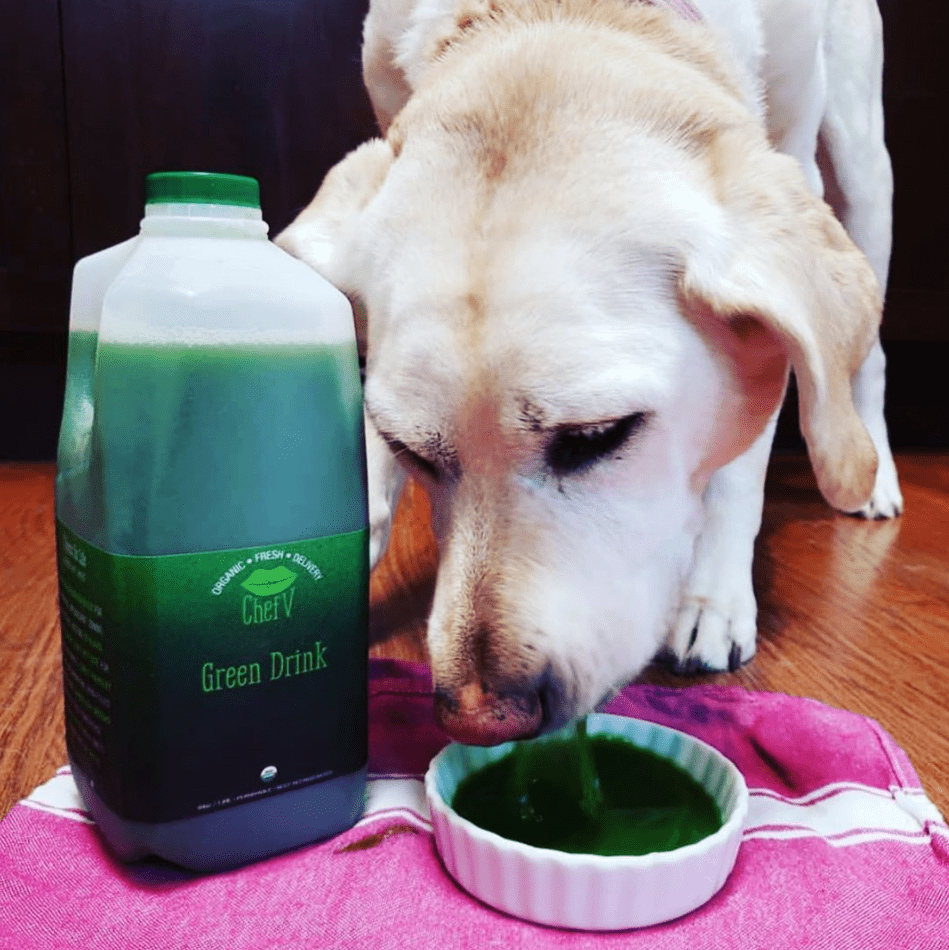 If you want to try Chef V's products, visit one of their locations in West Caldwell, NJ or San Marcos, CA. You can also go to Chefv.com or check them out on Instagram! As they like to say: "A green drink a day keeps the doctor away."
Thanks, Veronica and Brandon!