November 18, 2019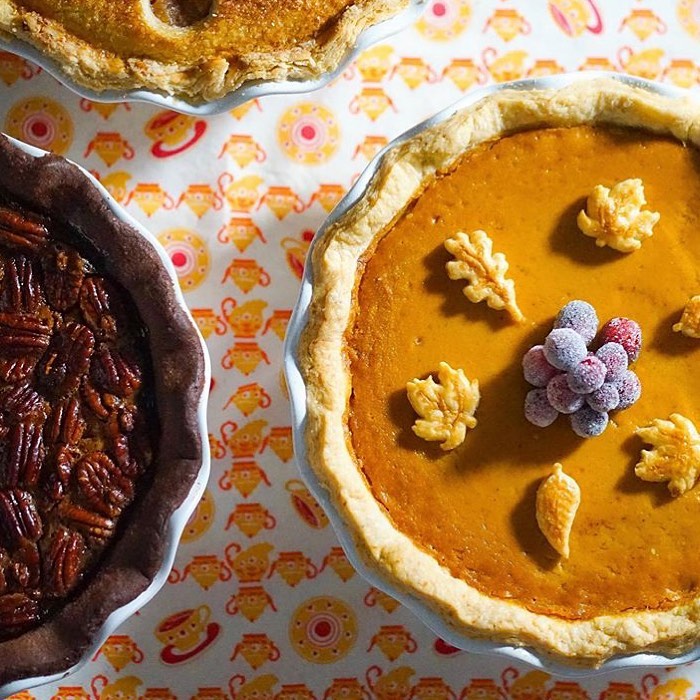 It's almost Thanksgiving and we couldn't be more excited to share the special menus our customers have been cooking up for the big day! Keep reading for the best vegetarian, vegan, and healthy food the city will be offering on the holiday formerly known as "turkey day."
Candle 79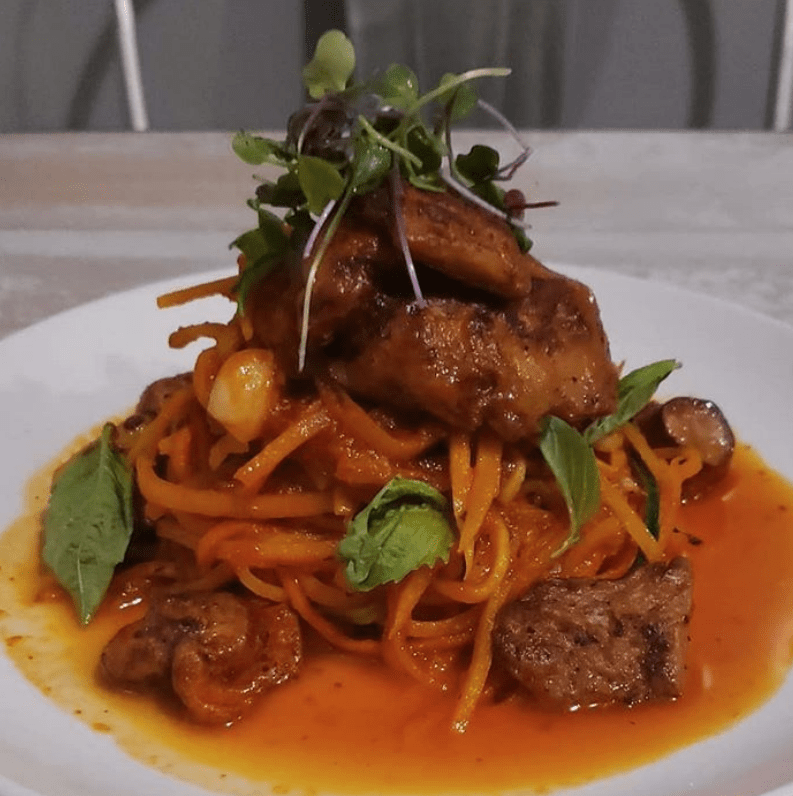 As usual, Candle 79 is killing it with both a sit-down and a take-out menu for the 28th. Peruse their inventive offerings, which includes apps like Spinach-Vegetable Ravioli and Herb Grilled Artichokes, entrées such as Orange-Cranberry Glazed Tofu and Rosemary-Walnut Crusted Seitan, plus a whole array of desserts. Enjoy!
Blossom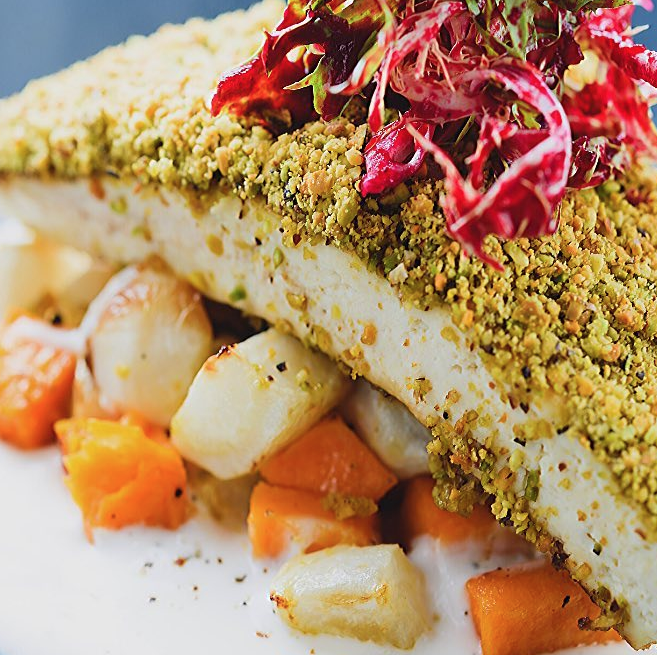 Stop by Blossom on Ninth or Blossom on Columbus to partake in some delectable Thanksgiving fare. Entrées include Zucchini Blossom Tempura, Parsnip Ravioli, Shepherd's Pie, and Walnut-Crusted Seitan. Round out your meal with the Peach Cobbler or Pumpkin Cheesecake for dessert!
Green Top Farms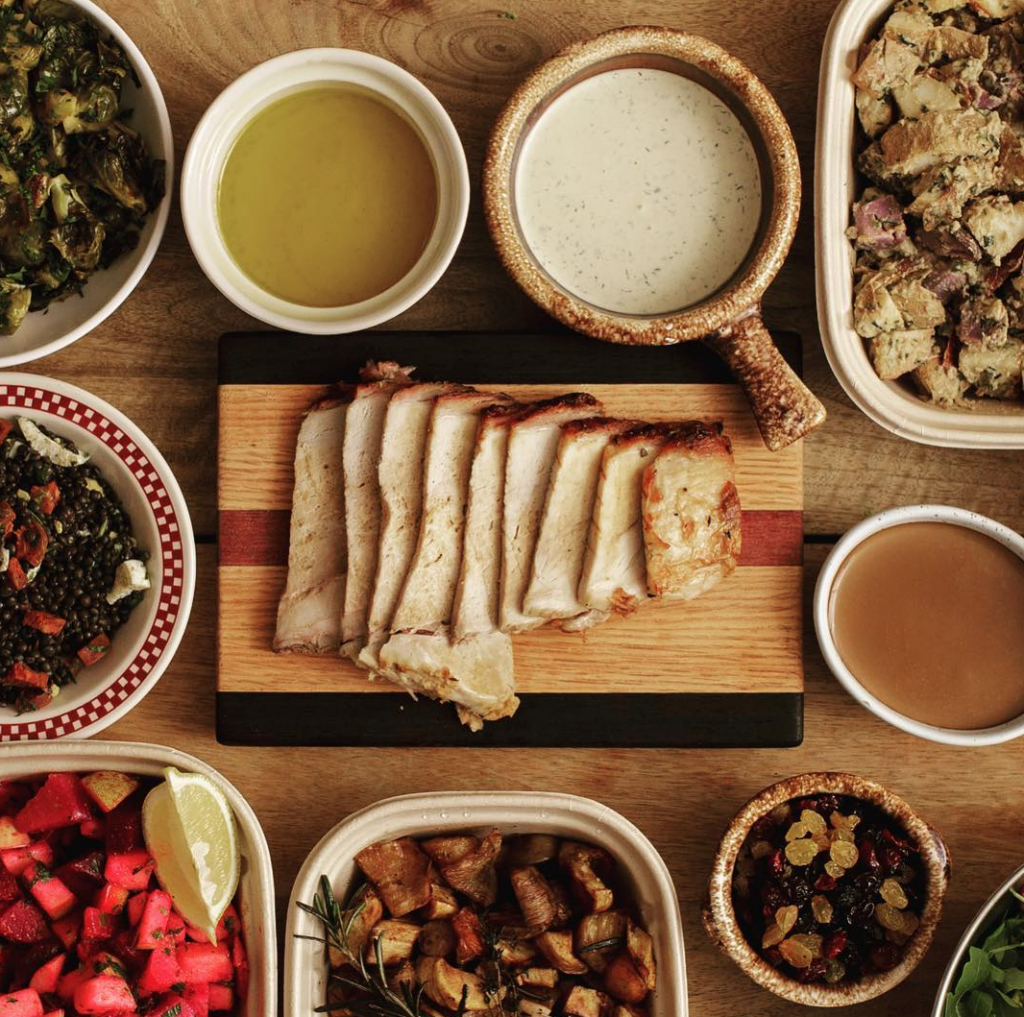 Green Top Farms is offering Thanksgiving meals for lucky souls who enjoy farm-fresh food. Order their Braised King Oyster Mushrooms, Toasted Rainbow Carrots, Smoky Brussels Sprouts, or a classic Whole Roasted Turkey. Also available: Biscuits, Cranberry Jus, and Carrot Cake Bites. Don't miss out!
abcV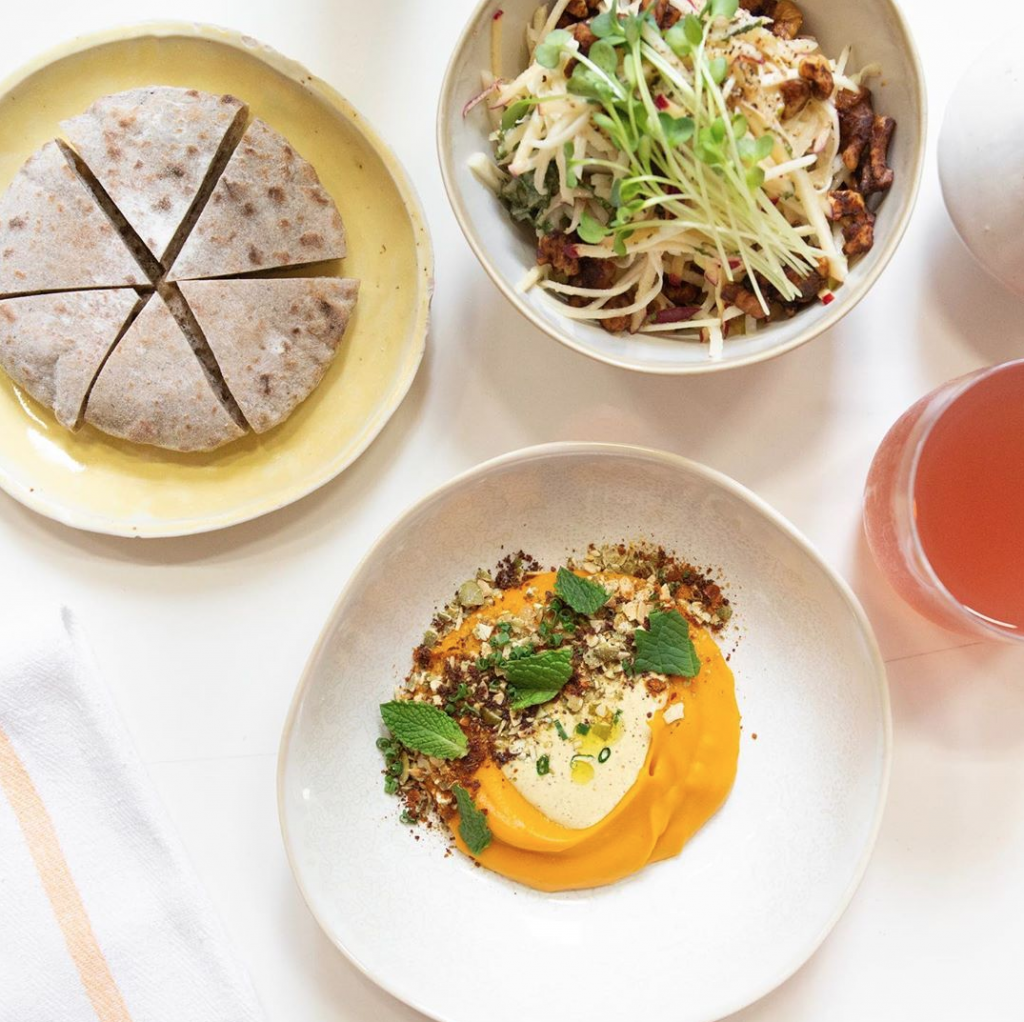 abcV is another gem with a special menu boasting a plethora of plant-based offerings. Choices for the first course include Green Chickpea Hummus, Honeynut Squash, and their famous Avocado Lettuce Cups. Options for course two include Walnut Bolognese, Half Roasted Cauliflower, and Pine Nut Lemon Spaghetti. Try their Chocolate Layer Cake, Poached Quince, or Carrot Soft Serve for dessert!
P.s. Eating at home but want to take some of the pressure off? Order a pie from Jean-Georges! Flavors include Caramelized Apple Pie, Vegan Apple Pie, Spiced Pumpkin Pie, and Chocolate Pecan Pie. Yum!
P.S. Kitchen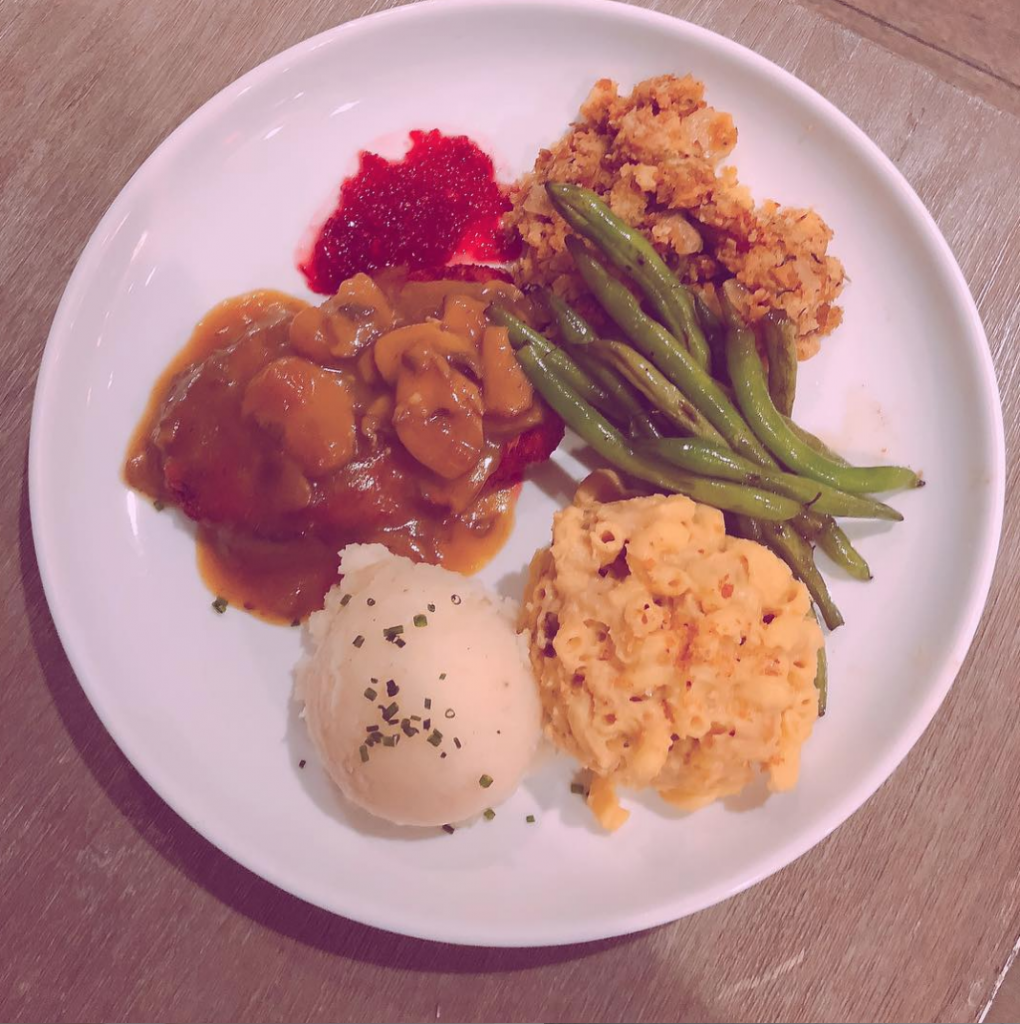 P.S. Kitchen also has an extra-yummy menu for the big day. Stop by to fill yourself with vegan Butternut Squash Bisque, Warm Collard Greens & Kale Salad, Seitan Schnitzel, Portobello Steak, Gluten-Free Breaded Turkey Cutlet, and Mac & Cheese. Reservations strongly recommended!
Red Barn Bakery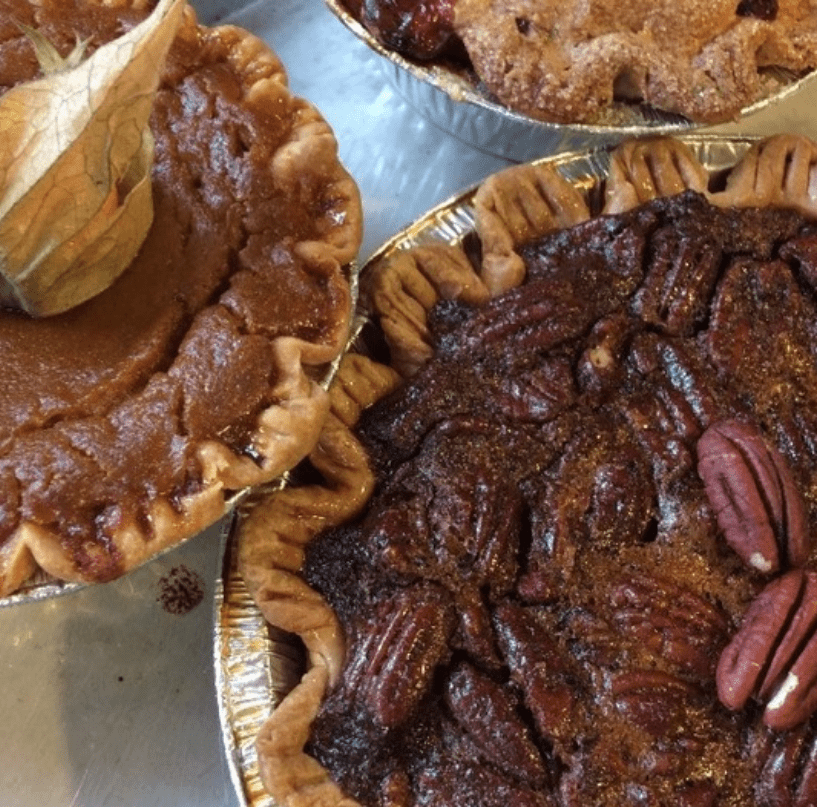 Red Barn Bakery is offering an assortment of organic seasonal pies perfect for Thanksgiving. Good luck trying to choose between all the mouthwatering options, including Strawberry Rhubarb Pie, Peach Plum Pie, Texas Chocolate, Pecan Pie, and Pumpkin Chiffon Pie. Delish!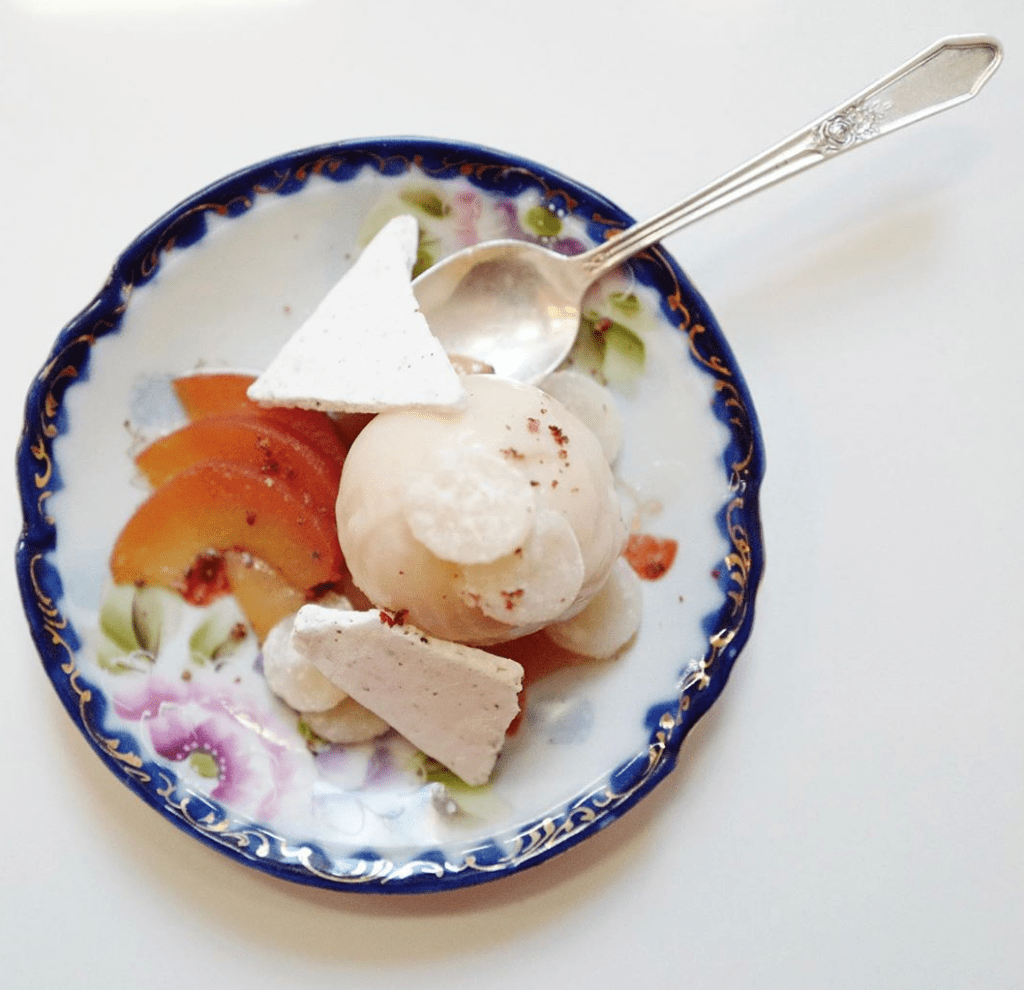 Thank you to all of our customers for their creativity and cheer. We're so proud to partner with people who celebrate both food and health in equal measure. And however you choose to spend the day, we hope that you have a very happy Thanksgiving!