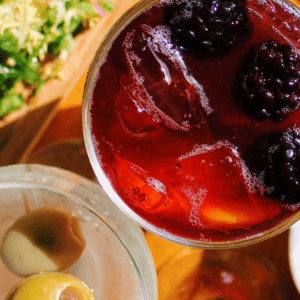 Hey there, friends! As you may well know, tomorrow is Mother's Day and we've put together a guide to ensure you have a blast this Sunday. Whether you're a mother yourself, find yourself celebrating with your own mother, someone else's mother, or someone you've found to be a fantastic caretaker, we hope you enjoy perusing the delectable options below. Read on for some ideas…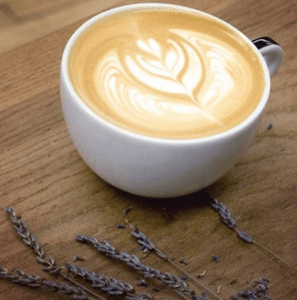 Stop by Irving Farm Coffee Roasters to experience their new seasonal drink (available for a limited time only), the Lavender Latte! In addition to enjoying a unique + highly caffeinated beverage, you'll also get to support a NYC establishment known for its amazing coffee and ethical business practices!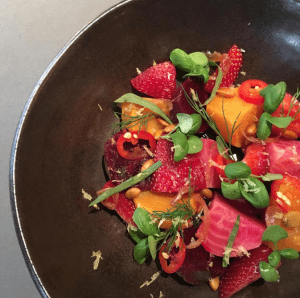 If you're looking for a classy place to brunch on Sunday, ABC Cocina (sister restaurant to the always-delicious ABC Kitchen) is now offering a seasonal Roasted Beet Salad, made with strawberries, chilies, and herbs. Drop in to order one or choose from their menu, complete with raw bar options and signature cocktails!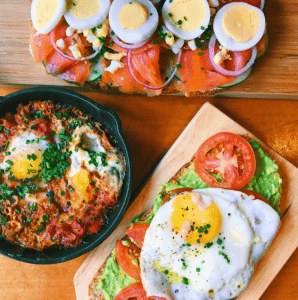 Ellary's Greens also has an offer that's hard to refuse: "We all know mom just really wants a day off for Mother's Day. Treat her to brunch at Ellary's. We'll cook AND do the dishes!" Head over to Carmine St. for one of their delicious, organic wraps, salads, soups, burgers, or sandwiches.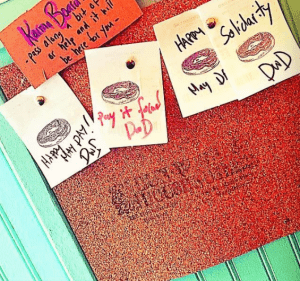 About a week ago, vegan donut connoisseur Dun-Well Doughnuts introduced what they hope to be a permanent fixture: a "Karmaboard." Explains Dun-Well: "Starting today anyone can leave a prepaid doughnut for a future guest. We invite you to leave a little note when you pin your receipt to the cork board and we will open that gift to those who are having a bad day and in need of a smile: a grade schooler whose pennies didn't quite add up, someone who hasn't had the luxury of enjoying food for merely pleasure in a long time, or maybe one of the many who in lieu of a paycheck today are standing up for everyone." Stop by Dun-Well to stock up on sweet treats and spread a little love this Mother's Day!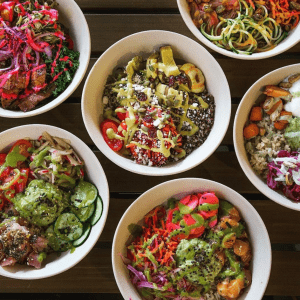 "She brought you into this world. The least you can do is feed her," says Latin Beet Kitchen. We hate to say it, but they're right…and they're offering a brunch you're not likely to forget anytime soon. Trek over to Latin Beet to try their seasonal Latin soul food, including arepas, toasts, and "Brunch-a-Bowls!"
However you choose to celebrate Mother's Day, we hope you have a fantastic day filled with delicious food!
Images via Instagram: @ellarysgreens, @irvingfarm, @abccocina, @ellarysgreens, @dunwelldoughnuts, @latinbeetktichen