March 4, 2015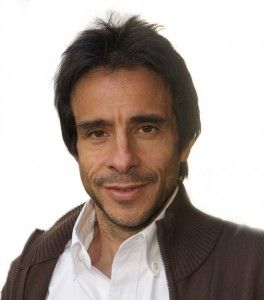 Welcome to our 2nd installment of "Advice From An Ace" with our very own Alberto Gonzalez! In addition to being Ace's COO, Alberto is also the former CEO/CFO of GustOrganics, NYC's only 100% certified-organic bar and restaurant. In his spare time? He freelances as a business consultant, specializing in sustainable development, cost reduction, organic food distribution, and employee engagement for natural food restaurants. Today, Alberto shares some tips for making your restaurant more ecologically friendly. "After all," says Alberto, "running a business is all about the 'Three P's: people, planet, and profit.' And restaurant operations have a huge impact on the environment in general." Keep reading for Alberto's handy tips…
1. Build your business with environmentally friendly resources. "There are a lot of environmentally friendly compounds out there that you can use to build furniture, flooring, windows, and more," says Alberto. Recycled/responsibly harvested wood harvested from old barns is always a good option. It's also important to outfit your space with energy-efficient equipment. Think about how to save electricity with the heating units and air conditioning. For more in-depth information check out the Green Restaurant Association (GRA), a non-profit dedicated to helping businesses become more green.
2. Once the restaurant has been built and equipped, focus on decreasing its impact during operation. "Every little bit counts," Alberto likes to say. "Focus on selecting earth-friendly, compostable to-go utensils, doggy bags, and more. Green packaging is becoming cheaper every day and, because so many people eat out in the city, the decrease in your contribution to waste can be huge!" Focus on installing energy-saving cooking equipment in the kitchen and use biodegradable detergent for washing dishes and hands. Install dual-flush toilets, which can help you save water. Put motion sensors on any lights to help cut down on the energy you use when nobody is in a room. Utilize 100% post-consumer recycled paper with vegetable ink for printing place mats, mail, etc. And don't forget to compost your extra food with companies like Action Environmental Services, which will pick up your compostable/recyclable waste and give you credit rewards.
3. Next, focus on the kind of energy you're using. Is it renewable? Solar? "My heart goes out to those who use solar energy," says Alberto. "But even if you aren't using solar energy, you can buy a REC to offset the energy that you are using and that's a beautiful thing to do." These RECs will support companies tho are using renewable energy, and your contribution will be greatly appreciated.
4. Lastly, think about pest management. "Instead of throwing chemicals left and right, try green prevention," suggests Alberto. "The last thing you want in a natural food restaurant is a lot of heavy chemicals that may accidentally get mixed in with the food…and that's only in addition to the damage they create for the earth." Most chemical companies also offer a green line–keep an eye out for these and use environmentally friendly products whenever possible!
"Remember," says Alberto, "it's not okay for a restaurant to thrive economically at the expense of the planet. And no matter where you look, there is an opportunity for improvement. This is New York, and customers are caring more and more about the companies they support doing the right thing!" Looking for more advice? Check out Alberto's first post, "Recruiting The Right People!"