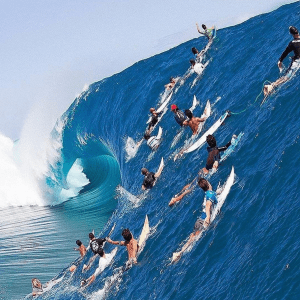 Poll a random group of people and you'll find that it's hard to get them to agree on the best flavor of ice cream or whether a cake cone is better than a waffle cone. Ask them whether or not the summer has gone by quickly, though, and you'll soon see that it's much easier to reach a consensus: this summer has absolutely flown by.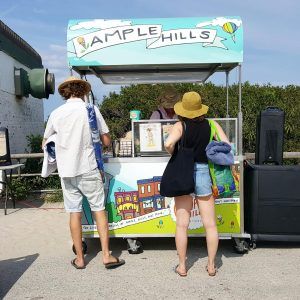 The brevity of these few warm months didn't really hit us until this past Sunday, when we ventured to Jacob Riis Beach for one last frolic in the waves before it's officially no longer the season for it. Walking up the boardwalk, we came upon Ace customer Ample Hills' beachside location and were gutted to realize it was also time for us to say good-bye to this beloved little stand–at least for the next 9 months.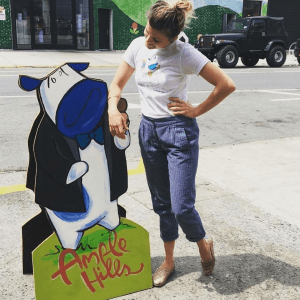 Ample Hills' amazing ice cream is really no secret…beloved by everyone, this parlor has eateries all over both Manhattan and their native Brooklyn. They also have a location at Disney World's Boardwalk Inn and are about to open their first New Jersey branch (stay tuned!).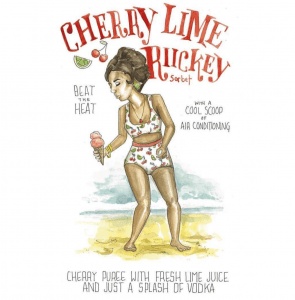 That being said, their seasonal Jacob Riis location tends to fly under the radar, meaning unusually short lines…and the rare chance to go back for seconds! The flavors offered are limited to 3 delicious options: Cherry Lime Riickey, Summer of Love (recently created in partnership with Baked by Melissa), and Chocolate Milk & Cookies.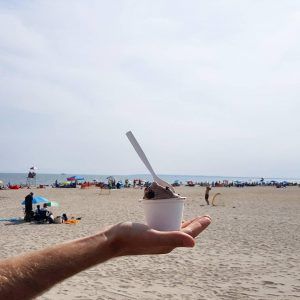 Because we are absolutely smitten with chocolate, we all decided to sample the Chocolate Milk & Cookies, which boasted a creamy chocolate base and huge hunks of rich cookies.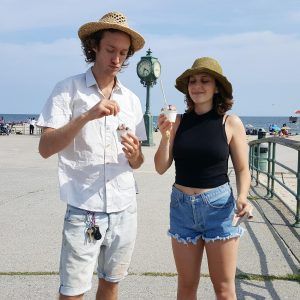 The result was cold, melty, absolutely delicious, and the perfect ending to our day–not to mention a summer filled with many glorious days at the People's Beach.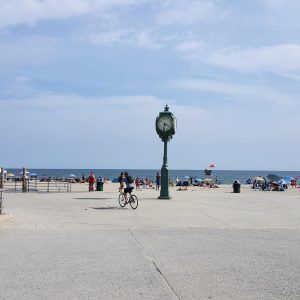 Thank you for a scrumptious summer, Ample Hills!
Images: @bigfootwaves + Ace Natural