December 11, 2018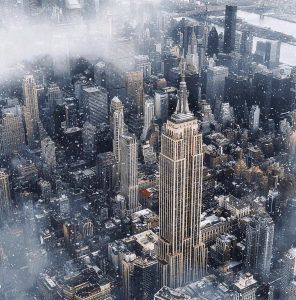 If you've stepped outside lately, turned on the radio, or set foot anywhere near a store, you're probably aware that the holidays are drawing near. No matter which you choose to celebrate–and even if you don't celebrate any of 'em–it's always nice to have a few gift ideas up your sleeve. In that vein, we're excited to share the second half of our 2018 holiday gift guide, which was lovingly crafted for all you dedicated foodies. Keep reading…
For your sibling/twin/sister or brother from another mother: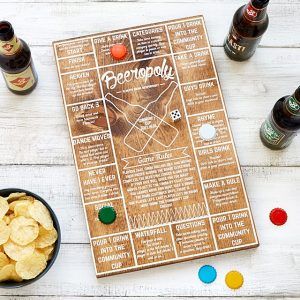 If the recent flick Game Night didn't forever deter you from playing board games with your friends, we suggest gifting your sib the slightly-less-than-wholesome Beeropoly. This handmade board–crafted from pine wood–will have you and your friends competing to complete a series of fun challenges. The winner gets to drink the Community Cup!

We all need permission to take a breather every now and then, right? There's no better way to gently remind your bestie to kick back than by gifting them these magical CBD edibles from Magic Mix Juicery. If you want to also honor their go-getter side, throw in these protein-packed Vegan Cookie Dough Balls, which are perfect for a post-workout snack!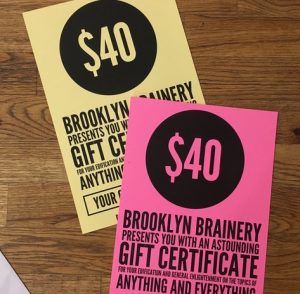 Flatter your bff by giving them a gift card to the Brooklyn Brainery, so they can learn something new this new year. Food-related courses include Vegan Chinese Cooking, Meal Planning Basics, Knife Skills: Slicing Through the Basics, Miso Making, Let's Make Croissant-Doughnuts, and more!
For your favorite co-worker: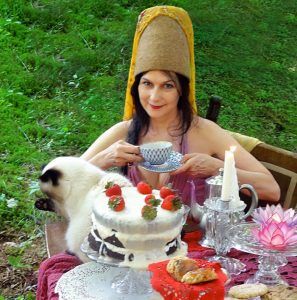 It's hard not to love a book titled "Simple Recipes for Joy" and the Jivamukti cookbook does not disappoint. Created by Sharon Gannon, co-founder of Jivamukti Yoga, the cookbook boasts over 200 delicious vegan recipes. Order it today!

Give your work buddy the gift of juice! It's hard to go wrong with a gift card to beloved NYC institution Juice Press, where they can choose from a plethora of delicious vegan juices, smoothies, soups, grab-and-go meals, and more. JP also has a bunch of new products and we're especially fond of their lunch-in-a-jars!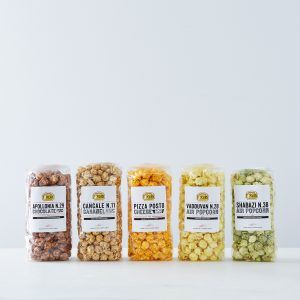 We all know that even the most monotonous workday can be brightened with the right snack and this 5-pack of spiced popcorn certainly fits the bill. Made by hand in small batches, the package includes Salted Caramel Popcorn, Chocolate Popcorn, Curry Popcorn, Pesto Popcorn, and Pizza Popcorn. Fingers crossed your work bud likes to share!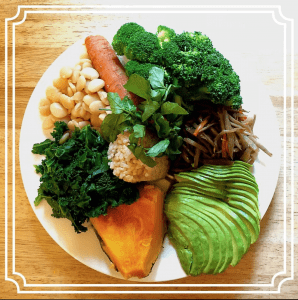 Who are we kidding? The holidays are supposed to be the most wonderful time of the year but it can be exhausting cooking, shopping, hosting, organizing, or even just going outside during the holiday season. Treat yourself to a low-key solo dinner at Souen, where you can revel in the quiet ambiance and gorge yourself on wholesome, macrobiotic food.

Spread the holiday joy with a donation to Blue Marble Ice Cream's non-profit, Blue Marble Dreams. (You may remember them from this profile.) The organization works with women in distressed areas to build ice cream shops, strengthening communities and generating income. Donate today!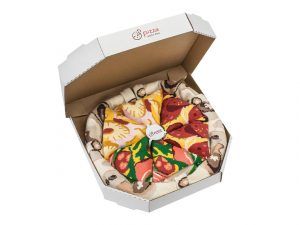 We have a theory that gag gifts are actually better when you're giving them to yourself. Test out our hypothesis by ordering these pizza socks. Not only are they adorable on the feet, but the packaging is sure to make you chuckle (even though you knew they were coming). Plus, they're cotton so you won't have to sacrifice comfort for style. Order a box today!
BONUS! If you're still stumped:

Even the most dedicated veggies occasionally find themselves yearning for meat. Support that new vegetarian in your life by giving them this brisket candle so they can bask in its meaty glow whenever they feel those cravings start.
We hope you've enjoyed our 2018 holiday gift guides! If you missed it, you can check out our last post, Ace's Foodie Gift Guide: Part 1. And if you have any suggestions of your own, feel free to leave a comment below!
Images:@_ross_f22, Uncommon Goods, Magic Mix Juicery, Brooklyn Brainery, Jessica Sjöö, @juicepress, La Boîte, @souen_nyc, @bluemarbledreams, Amazon.com, 4rsmokehouse.com