November 30, 2018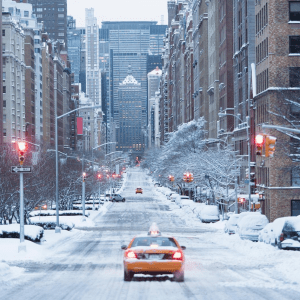 'Tis the season for all types of merriment and we're excited to share the first half of our annual holiday gift guide! Below, you'll find a plethora of ideas for healthy, creative, and delicious food-related gifts, perfect for all the best people in your life. Keep reading for giftspiration…
For the newest additions to your family: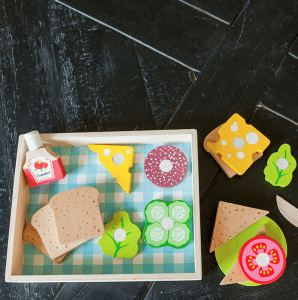 This adorable "What's for lunch?" wooden sandwich set is a great present for a little one in your life. Plus, who knows? Maybe it will inspire them…and it's never a bad thing to have an amazing chef in the family!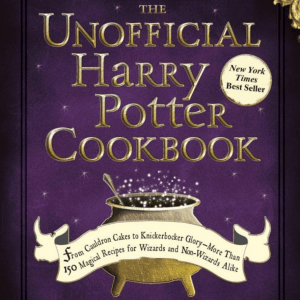 Those longing to venture to a magical realm should look no farther than The Unofficial Harry Potter Cookbook: From Cauldron Cakes to Knickerbocker Glory–More Than 150 Magical Recipes for Wizards and Non-Wizards Alike by Dinah Bucholz. The book is replete with magical recipes, such as the famous Treacle Tart, Kreacher's French Onion Soup, and much more. And apparently all you need (besides the book, of course) is "a dash of magic and a drop of creativity!"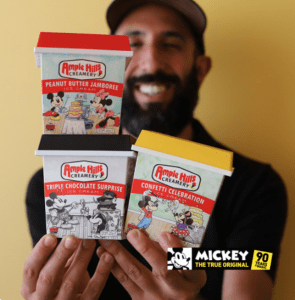 The collaboration between Brooklyn's Ample Hills and Disney continues with The Disney Mickey Mouse Collection. These special edition pints honor Mickey's 90th birthday and come in 3 mouthwatering flavors: Triple Chocolate Surprise, Confetti Celebration, and Peanut Butter Jamboree. What more could you ask for?
For your significant other/latest crush/spouse: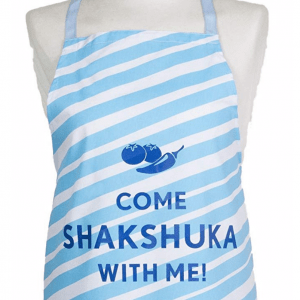 There's no better way to show your appreciation for all those times your S.O. keeps you fed than this "Come shakshuka with me" apron. For ultimate results, we suggest ordering two so you can match!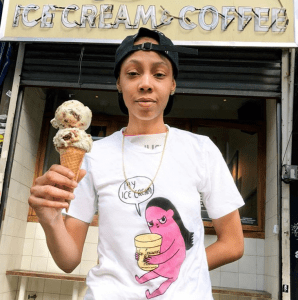 Who wouldn't want to sport this amazing t-shirt, created as a collaboration between Van Leeuwen Ice Cream and LA-based Swedish artist Camilla Engstrom? The tee features the artist's alter ego, Husa: "a confident, gender-bending, amorphous character often found naked." Enough said!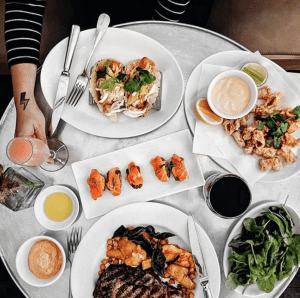 Gifts are nice and all, but if what you really want is some quality time with your honey, we suggest treating them to a night out at one of Jean-Georges' renowned NYC restaurants: Mercer Kitchen, ABCv, ABC Kitchen, or ABC Cocina. Each spot has its own distinct flavor but don't agonize when trying to choose between them–we promise you can't go wrong!
For the parental figures in your life: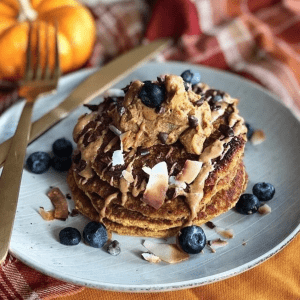 Thank your parents for all the meals they fed you over the years by stopping by to whip up a decadent breakfast…and make it easy for yourself by using one of these delicious mixes offered by Bob's Red Mill. Options include gluten-free pancake & waffle mix, buckwheat pancake mix, gluten-free muffin mix, paleo pancake & waffle mix, and much more. Yum!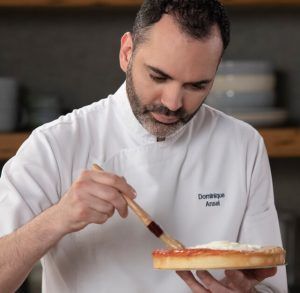 Help your parents expand their already impressive repertoire by gifting them a course they can take from the comfort of their own home. Master Class offers online courses in the culinary arts from renowned chefs, such as Dominique Ansel, Gordon Ramsay, Wolfgang Puck, and more. As they say on their site: "Inspire the person who inspires you."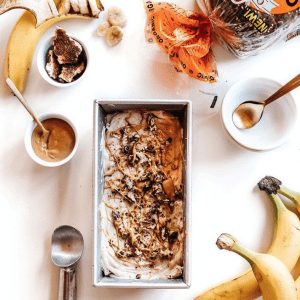 Who wouldn't want a cookbook that features all vegetarian/vegan recipes and stars flowers and herbs as the main ingredients? Lily Diamond's cookbook, Kale & Caramel: Recipes for Body, Heart, and Table is one-of-a-kind and not to be missed. Mollie Katzen, author of the Moosewood Cookbook, has dubbed it: "a gift, articulated through a poetic voice, original and bold." We're sold!
We hope you've enjoyed the first part of our holiday gift guide! Check back soon for the second half. Happy shopping!
Images: @marieclaireitalia, Fat Brain Toys, Simon and Schuster, Ample Hills, Barbara Shaw Gifts, @vanleeuwenicecream, @mercerkitchen, @basilandbiceps, Master Class, @lilydiamond