September 5, 2017
Happy September! This month, we have a produce forecast for you straight from our very own Allison Bennett, Director of Produce Sales. As always, Ace only supplies 100% organic fruits and veggies and we strive to buy locally whenever possible. Keep reading to stay abreast of all the Ace produce news…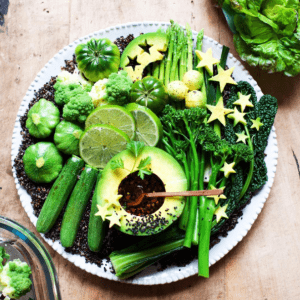 Hi Allison! How are produce sales going these days?
Sales are going steadily up, up, up. There's more volume, more varieties. Everything is in season so we're selling a lot of local produce. Right now we're pretty much at the height of tomato season–every tomato in the world seems to have ripened at once due to cool weather later in the year. Because of this, tomato prices have gone down substantially, which is actually a huge problem for local farmers. They can't store them, they need to sell them right away, so they just end up dumping them.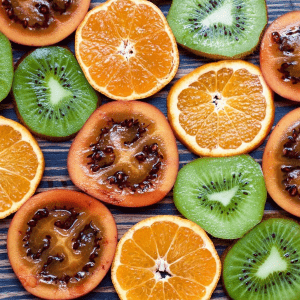 And is there anything that's particularly scarce right now?
Citrus is waning, but it's still okay. We don't know what will happen with lemons, although it looks like Mexico is coming up with a steady supply of them. Oranges, grapefruit, and limes are all good. We've actually opened up new markets in both Boston and Philadelphia–we have a nice exchange with a house in Boston, just outside of the Boston Market. They get us a lot of citrus and we're hoping to maybe supply them with some other local items from New York state. I don't know if it will continue but we had two loads go out to them and it was great!
Cucumbers are also waning, which is a big problem. We sell a lot of cucumbers for juicing but cucumbers hate cold, so if we have a cool September they'll be gone and we'll have to look to California or Mexico.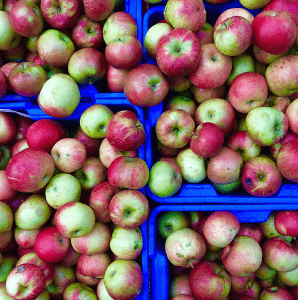 What about apples?
We've been selling skids and skids from South America because it has been off-season in the U.S. It's becoming apple season in the northern hemisphere, though, so we'll be looking to the northwest for supply (as there are only conventional apples on the East coast). We're still going strong with our fair trade partners at Interrupcion in Argentina, though.
In terms of pears, we've been going strong with them, especially for juicing. Combining pear with fennel, ginger, grapes, and romaine makes great juice. Some of our customers make that one.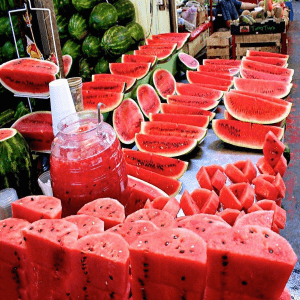 Are there any other fruits we supply in large quantities for juicing?
We're doing a lot more local watermelon–bins it, which is totally new for us. We've never bought this much before! We've been buying from Pennsylvania growers and that's been fantastic. That will continue through the month of September. Come late October to early November, we won't be able to find watermelon anymore. So we have a little while left to enjoy that.
Are there any fall items that are beginning to come in?
We just started getting some early season hard squash from Amish farmers in Pennsylvania: kobocha, butternut, spaghetti, acorn. We'd like to get more but it's a little early for people to get hard squash. I am looking forward to all the fall squash risotto dishes and soups, though!
We're also starting to see the first crop of red and yellow onions of the season. It's pretty early to get great local onions but if it kicks off this could be a great retail item for us. Potatoes will follow soon–the thing about potatoes is that you have to let them "cure" (sit in the cold for a week or two), which obviously takes some time. So they're not quite ready yet.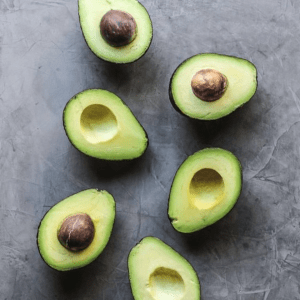 We've been noticing that avocado prices are pretty high. Do you have any insight there?
Yep, avocados prices are sky high. The demand in avocados has steadily gone up 15% for the last 20 years, so there just aren't enough avocados to fulfill that. It's more valuable for Mexicans to export avocado than crude oil! And, much like quinoa in Bolivia, it makes more sense for them to export their avocados than to use them to feed their own families or for dishes in their own restaurants, etc.
Any other tidbits we should know about?
Right now we're going strong on mushrooms, and we're buying more varieties than we used to. We are now selling maitakes, which is new for us and great. All mushrooms are local, as the east coast has been growing mushrooms for forever out of Pennsylvania.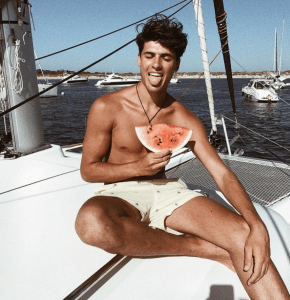 Thank you for sharing, Allison! We hope you've found this guide helpful. If you have any questions, feel free to comment below…we'd love to hear from you!
Images: @aplphafoodie, @hydrovegan, @agreateuropetripplanner, @hydrovegan, sweat_t0_success, @danielillescas