August 25, 2018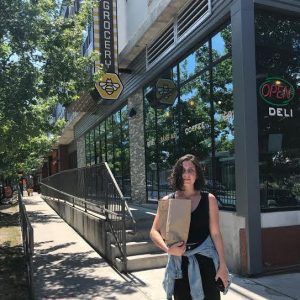 Photo: Ace Natural
Hi there! We recently traveled to Austin, Texas, where we were greeted by a vibrant city filled with friendly people, healthy food, tons of music, and a plethora of outdoor fun. Keep reading for all of our eco-friendly + delicious recommendations!
Cafés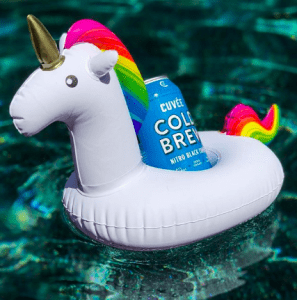 Photo: @cuveecoffee
We landed, slightly dazed, at Cuvée Coffee on our first morning in Austin. While nursing ourselves back to strength on iced cappuccinos, we learned that the roastery and café is actually known for their cold brew nitro iced coffee and cold brew nitro hemp oil coffee. The former uses nitro to make it "creamy without the cream" while the latter is described as "the flavor you love now with 10mg of odorless, tasteless, water-soluble hemp oil." We were also charmed by Cuvée's list of upcoming events, which included a party where best friends were invited to decorate flower pots for their succulents.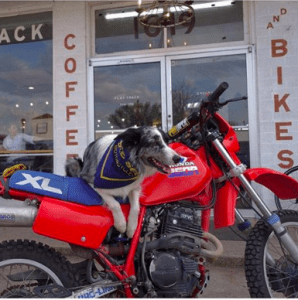 Photo: @seeseemotorcoffee
There's really nothing quite as convenient as getting your bike fixed while you sip your morning cup o' joe and the folks behind Flat Track Coffee know that. We liked sitting at the bar in their industrial-style space, sipping our drinks while watching one employee fix a bike and another roast coffee beans. Flat Track also converted us to fans of oat milk lattes (despite repeated attempts, we were solidly on the fence before) so that's a major win for them.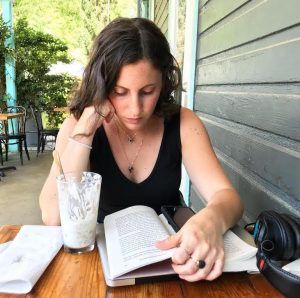 Photo: @acenatural
Cenote was another favorite café. Located in a house — you hear that, New Yorkers? A house! — built during the 1880s, this spacious spot boasted a profusion of treats and farm-fresh eats. We loved our iced lattes but it was the parfait, made with housemade granola and stacked with fruit, that really hit the spot. We hope to try their breakfast tacos next time, which are made with organic, GMO-free Margarita's Tortillas, as well as the gluten-free desserts from Sippie's Studio!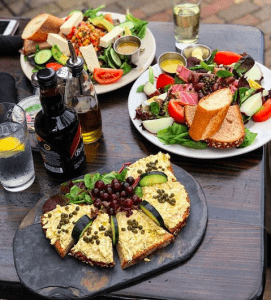 Photo: @staygourmet
We had a great time at Blue Dahlia Bistro, an European-style restaurant serving local and organic food, as well as delicious coffee. We loved our lattes but if you're hungry, they also have a full menu boasting mouthwatering options. Their Mozzarella Salad is made with organic mixed greens and house-made vegan basil walnut pesto, while the Blue Dahlia Brie Tartine is an open-faced sandwich made with a base of freshly-baked whole wheat bread and topped with walnuts and apricot jam. Check out their full menu online!
Eateries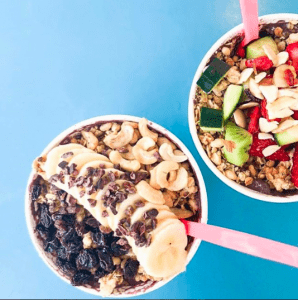 Photo: @mindfulmollie_
Blenders and Bowls was recommended to us over and over again but, unfortunately, we didn't get to stop by. The eatery created by two best friends who moved from Hawaii to Austin in 2010 and were alarmed to find a dearth of açaí in their new city. The women decided to open a "healthy mobile food truck" to remedy the problem…and it was an instant hit. The entrepreneurs soon set up shop at Wanderlust Yoga, located in the heart of downtown Austin, and are still there today. Stop by for one of their myriad bowls or smoothies, all of which can be made gluten-free, paleo, vegan, or tailored to fit any other dietary need!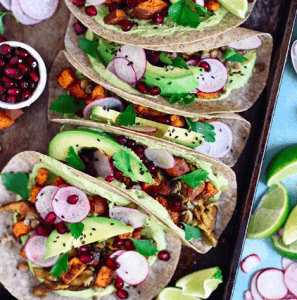 Photo: @crowded_kitchen
Austin is known as the birthplace of Whole Foods Market, which was staffed with a mere 19 employees when it first opened in 1980. After one visit, we can attest to the fact that the store is truly a gem. Their secret? The stir-fry line. Says Thrillist: "In this magical corner of the store, all the pay-by-the-pound rules of the food bar do not apply. Your best bet is to pile your bowl as high as allowed by physics before handing it over to be prepared. Rest assured the experts behind the bar can handle whatever is thrown at them, so pack the bowl and maximize your greens-per-dollar ratio."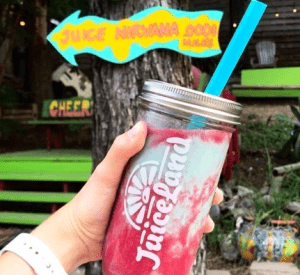 Photo: @sydstaves
As any seasoned Austinite knows, there some summer days in Texas where eating a meal is just too tall an order. Enter: Juiceland. Although this spot first popped up in Austin, it has since expanded to New York, which is why you might be familiar with it. Either way, it's worth stopping by to grab a cold-pressed juice, a smoothie, an açaí bowl, a wellness shot, or even one of their many plant-based grab-and-go meals. Whatever you crave, Juiceland has got you covered!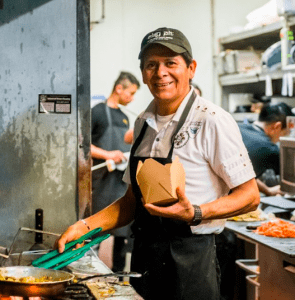 Photo: @claypitaustin
Last but certainly not least, we had a blast at The Clay Pit, an Indian restaurant whose menu "showcases traditional Indian dishes like Chicken Tikka Masala, Saag Paneer and Tandoori favorites, alongside contemporary menu items like our Curried Mussels appetizer featuring fresh mussels simmered in a garlic and red wine curry sauce." We can attest to that: their curried mussels are to die for and the Chicken Tikka Masala we ordered was beyond delicious. As they say: "Our secret is teamwork and a lot of quality ingredients!"
Secondhand Shopping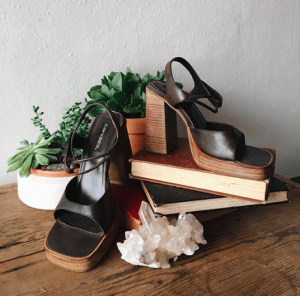 Photo: @charmschoolvintage
Nothing says eco-friendly like secondhand clothes — Austin's vintage scene is both thrifty and nifty. We had great luck at Charm School Vintage, where the prices were a bit steep but the findings were abundant. Writes Amlanacofstyle.com: "This isn't just your average vintage store. Stepping inside Charm School Vintage is like a trip down a rabbit hole of delightful treasures and unique finds spilling out of every corner." Don't believe it? Go see for yourself!
Wide open spaces 

Photo: Ace Natural
Located in the heart of Austin, Zilker Metropolitan Park is 351 acres of pure bliss. A park-of-all-trades, Zilker the home to the Barton Springs Pool (see below), the Austin City Limits Music Festival, Zilker Botanical Gardens, and Zilker Hillside Theatre, where lucky theatre buffs can catch a range of concerts in addition to the Zilker Summer Musical and Shakespeare in the Park. The more physically adventurous can spend an afternoon boating, kayaking, or simply swimming in the river with their dogs. We ended up renting paddleboards and had a fantastic time cruising down the river.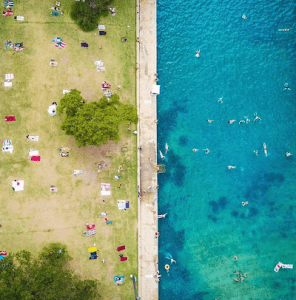 Photo: @yeeeaaboii
Located in Zilker Park, Barton Springs Pool is a true gem. The pool itself, which is fed from natural underground springs, runs three acres long and can be swum in year-round. A few fun facts: Barton Springs has a diving board and is home to a few very lifelike fake ducks, bathers are welcome to swim topless, and the site is supposedly where Robert Redford learned to swim.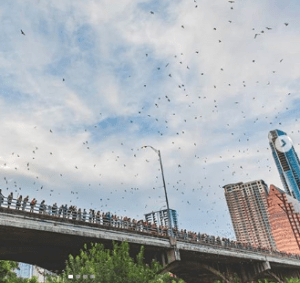 Photo: @wilkspaige
Another favorite activity was bat-spotting at the Congress Avenue Bridge, commonly known as "Bat Bridge." From March through November, between 7:30 and 8:30 each night, almost 1.5 million bats fly out from under the bridge to put on what has been described by batsinaustin.com as "a nightly spectacular show of dynamic aerial flight typically lasting 45 to 60 minutes long." Perhaps even more impressive is the fact that during this flight the bats eat from 20-30,000 pounds of insects, including mosquitoes. If you want to witness their nightly expedition for yourself, we suggest arriving early…we arrived fifteen minutes before the flight to find the bridge brimming with bat enthusiasts.
We hope you've enjoyed our guide to Austin. If you have any comments, questions, or recommendations, let us know in the comments section below!