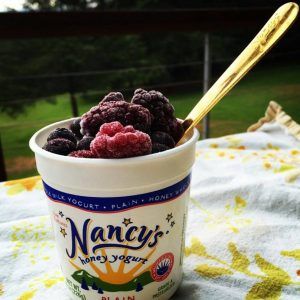 Before they were life partners, business partners, and parents, Chuck and Sue were just two undergrads at Oregon State University, studying dairy technology and business/secretarial science, respectively. By 1960, Chuck and Sue Kesey had met, graduated and married, and the newlyweds decided to start a creamery in Springfield, Oregon. With the aid of Chuck's dairyman father, Springfield Creamery was born, and the young entrepreneurs began delivering glass jugs of milk to people's homes.
In 1969, the couple hired a young girl named Nancy Van Brasch Hamren to help them keep the books. Nancy had grown up making yogurt with her grandmother, and she worked with Chuck (who had extensive knowledge of probiotics and dairy technology) to create Nancy's Yogurt, which they began selling to local grocery stores in 1970.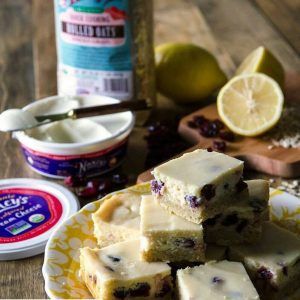 The next two decades brought many surprises, including a benefit concert put on by the Grateful Dead when Springfield Creamery was low on funds, the opening of Kesey's Health and Pool store next to the creamery (where customers could snack on yogurt and shoot pool) and, in 1987, a move to Eugene, Oregon so the creamery could expand. After a terrible electrical fire destroyed the creamery in 1995, the Keseys persevered in rebuilding it, ensuring that they were once again producing yogurt within 3 weeks! During this time the new building was blessed by the Gyoto Monks, cultured soy was added to the yogurt, and an organic line was created.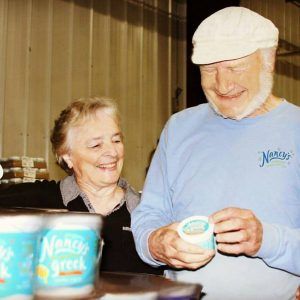 Chuck and Sue Kesey have now been at the helm of Springfield Creamery for over 50 years and are joined their two grown children, Kit and Sheryl. Yogurt namesake Nancy Hamren still works for them and recently celebrated her 47th anniversary working for the company. Says Hamren, "Chuck and Sue have done a lot for the natural food world and this community. They share information, kindness, and access to equipment all the time. They have been generous to the community, and the community has been generous back to us."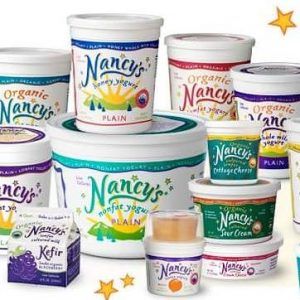 Springfield Creamery now boasts 75+ products, including kefir, cottage cheese, cream cheese, sour cream, soy yogurt, and organic dairy yogurt. The yogurt is bursting with live cultures and often packed with local, seasonal fruit. All the dairy used is produced locally, free of hormones and antibiotics, and/or USDA-certified organic. The soy products are also made with USDA-certified organic soymilk (never from powder) and fully cultured with six vegan cultures. In addition, Springfield Creamery assures customers that they will never knowingly use products made with GMOs and have enrolled all of their products in the Non-GMO Project, to boot!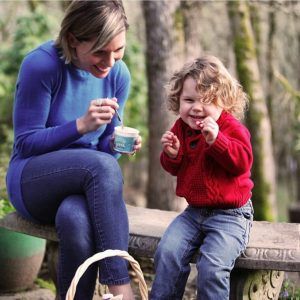 Springfield Creamery's commitment to the environment extends beyond their products; in 2008 they installed solar panels, and all of their yogurt is packaged in sturdy, reusable containers made of BPA-free plastic. As they like to say, "Springfield Creamery was sustainable long before it was cool!" Here at Ace, these are values we align with and we're proud to distribute Springfield Creamery's products. We hope you enjoy them, as well!
Images courtesy of Springfield Creamery