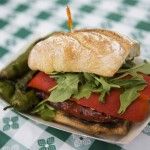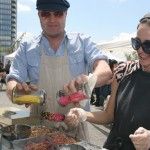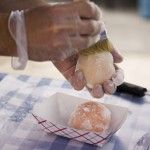 The second definition for "fast food," supplied by the ever-enlightening Urban Dictionary reads: "Food that comes with twice the grease at half the cost, usually stored with excessive  packaging and paper napkins."  This is the general conception of the fast food phenomenon for which most people look to large chains like McDonalds, Burger King and Taco Bell. Recently, however, a plethora of healthy food trucks, farmer's markets and quick service restaurants (such as Terri and Blossom Du Jour) have cropped up in The City, daring to redefine the term "fast food." As the expression loses its greasy, saucy connotations, Urban Dictionary's third definition, "food that is hard to catch" i.e. "Look at that hamburger go!" may be a bit more apt. These food carts and markets are actually moving, in more ways than one—the vendors are constantly changing location and their businesses are taking off.  Those of us who live in NYC have always been fortunate to have delicious health food restaurants such as Candle 79 , Blossom and Angelica Kitchen at our fingertips for leisurely dinners and lunches–and now we are also blessed to have fast, healthy options for on-the-go munching.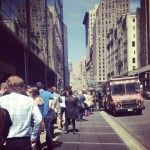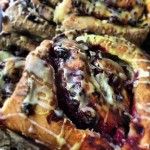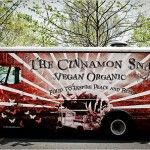 Are you a New Yorker looking for a completely organic and vegan menu, self-described as "Food to help you transform into a being of pure light who can serve all living creatures simultaneously and eternally?" If so, consider staking out our long-time customer, the Cinnamon Snail Truck, who recently won NYC's 2012 Vendy Award. The Cinnamon Snail Truck's repertoire includes sweet and savory breakfast foods (good luck choosing between the Fresh Plum Pancakes and the Chipotle Seitan Breakfast Burrito) sandwiches (such as Basil Pesto Grilled Tofu), burgers (the Gouchujang Burger Deluxe is composed of sautéed kimchi, arugula, pickled red onions, black sesame gomoasio and sriracha mayo), drinks (try the Star Anise Coconut Milk Iced Coffee) and pastries (we know you're craving a miniature cheesecake). Everything is freshly baked at 3 a.m. before heading out for the day and the Cinnamon Snail Truck always offers daily specials!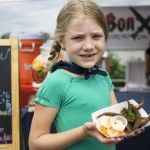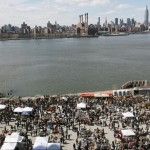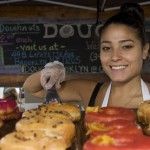 Smorgasburg, Brooklyn's biweekly open-air food market, has been raved about by chef, restaurateur and food personality Mario Batali as "The single greatest thing I've ever seen gastronomically in New York City." This gustatory delight is run by Brooklyn Flea, a company which operates many of the largest street markets on the East Coast. Smorgasburg, their edible flea market, is open on Saturdays at their Williamsburg location (East River State Park) and on Sundays in DUMBO (at the Brooklyn Bridge Park), where vendors gather from 11am to 6pm to sell their delectable goods. Check out Brooklyn Piggies (yummy variations of pigs-in-a-banket), People's Pops (which "transform local, sustainably grown fruits and herbs" into cold, juicy popsicles) and Granola Lab (who bake their creative, crunchy concoctions in their Brooklyn laboratory). If you find yourself craving food that is delicious, local and can be quickly prepared consider stopping by Smorgasburg!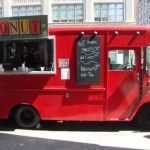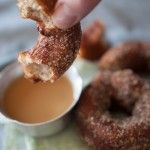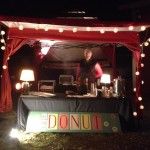 For more info on healthy fast food, check back for an interview with Carpe Donut owner Matt Rohdie. Matt created a delicious recipe for organic apple cider donuts back in July 2007, which he distributed to the residents of Charlottesville, VA from a little red food cart named "Gypsy." Six years later, he now owns two carts, a shop in Charlottesville, and caters weddings and other events. He also recently trained Ace's new customer, Andrew Bozzo, who opened his own Carpe Donut truck in NYC. Look for the upcoming post to learn more about Carpe Donut's journey!