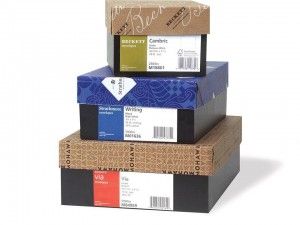 Rick Shields is the founder of BrokenCartons, "an e-commerce marketplace that helps its members buy and sell discounted paper-related products using a cooperative platform." As Rick explains, "BrokenCartons has had its roots deeply planted in the paper, printing and recycling industries since the late sixties. After years of struggling with the difficulties of purchasing small quantities of paper and envelopes, we decided a better solution was needed." Rick also runs High Mountain Graphics, a sustainable printing company located in New Jersey that we use for all of our printing needs. We were recently lucky enough to sit down with Rick, a veteran of the graphic arts, to discuss what it means to run two environmentally friendly businesses. Read on to learn more about BrokenCartons and High Mountain Graphics, how they complement each other, and to get some tips on how to make your own business more earth-friendly! 

What is BrokenCartons' mission?
Our mission is to provide members access to discounted paper, envelopes, packaging, and more. Our purpose is to fulfill our members' needs and enhance their competitive position. Our goal is to drive meaningful change within the printing industry using a cooperative and sustainable model.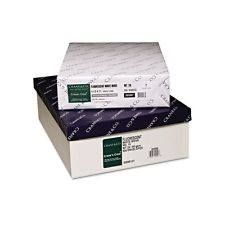 What is the significance of BrokenCartons' name?
"Broken cartons" is a term commonly used in the printing industry. Printing papers are usually sold in "full cartons" only. If a job requires a small amount or "broken carton," you may still have to buy a full carton and run the risk of leftovers sitting on the shelve. When forced to purchase more paper than you need, what do you do with your overstock? BrokenCartons helps members buy and sell discounted paper, envelopes and more.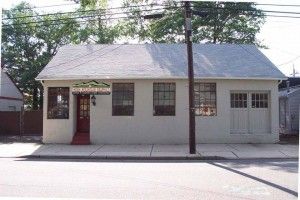 Broken Cartons uses 100% post-consumer paper and High Mountain Graphics utilizes biodegradable ink. What are the environmental benefits to working with sustainable papers and inks? How could restaurants benefit from your services?
Our printing business, High Mountain Graphics, is an environmentally friendly graphics and printing firm located in New Jersey. Growing concerns with the environment have prompted us to do our part and act responsibly as a company. By adopting green practices and guidelines we minimize impact on the environment and retain maximum quality and value for the client. We can find discounted paper on BrokenCartons and extend these discounts when writing such items as menus, business stationery, pads, brochures, and more.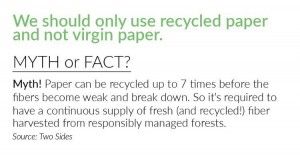 As someone whose business benefits the environment, do you have any little-known facts or tips to making an operation more sustainable that you'd like to share with business owners reading this article?
We are one of the few who printers who "recover" paper which would otherwise get recycled. Most large printers do not inventory overstock so leftover paper is recovered by a recycling company. Our strong supplier relationships and growing membership enables us to provide the best products at the best prices. Combine BrokenCartons for discounted paper and High Mountain Graphics when printing with the environment in mind…
If you're interested in learning more about BrokenCartons and High Mountain Graphics, just visit their websites! Thank you, Rick!