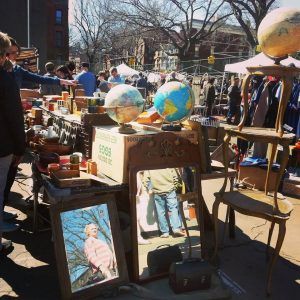 It's no secret that Brooklyn Flea is kind of the best. With multiple outdoor locations, a whole separate indoor winter market, plus the famous Saturday & Sunday Smorgasburgs overflowing with vegan/veggie options (and awesome Ace customers), we consider all of their food & flea bonanzas to be weekend must-dos. Another undisputed bonus is that the outdoor markets run rain or shine, which means that no matter how far your trek is, there will be a plethora of goods awaiting you upon arrival. With all this awesomeness, it's no wonder that we've written about Brooklyn Flea a few times before (like here and here and here)…but we've never visited their Fort Greene location.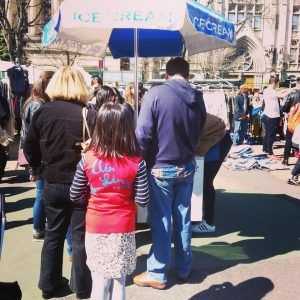 Last week, in an effort to remedy our gaffe, we headed over to Fort Greene and paid a visit to Ace customer Blue Marble Ice Cream, who makes ice cream from certified organic dairy that is sourced from pasture-raised cows. As with anything renowned and beloved there was a line…but it was well worth the wait.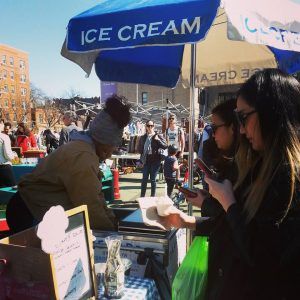 Blue Marble prides itself on offering "classic, elemental" flavors, meaning that the "ingredients are selected carefully, sugar is used sparingly and the results are divine." On the menu Saturday? Mexican Chocolate Chip (described as "a double chocolate fiesta, spiced with cinnamon and almond"), Coconut (made without dairy and rumored to be "surprisingly creamy yet refreshing [and] packed with real coconut"), Cookies & Cream ("An American classic, packed with organic cookies"), and Blue Marble's signature Strawberry ("…a bit tart, perfectly sweet, impossibly creamy").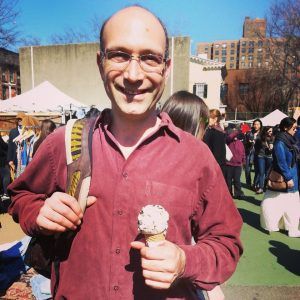 We chose Cookies and Cream. It was icy, could be described as the epitome of creamy, and not overly sweet–plus the cookie chunks were  super chocolatey.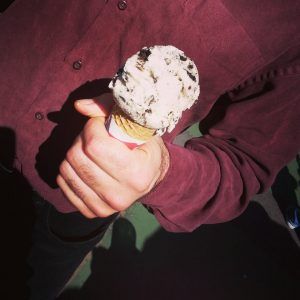 Truth be told, it had all of us–even those who had never before in our lives ordered a non-chocolate cone–swooning and asking for another bite.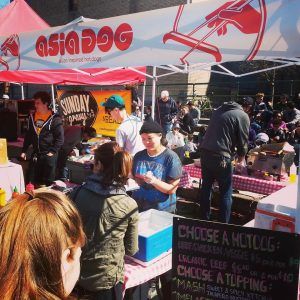 We also spotted Ace customers Brooklyn Soda Works, Brooklyn Roasting Company, and Asia Dog, all makin' hungry people happy (as usual).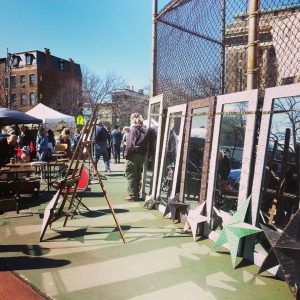 Thanks for a beautiful Saturday, Brooklyn Flea!