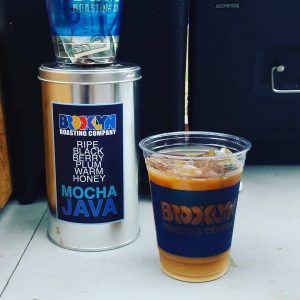 Have you heard? NYC's beloved Smorgasburg can now be found at Prospect Park instead of Brooklyn Bridge Park on Sundays. Since some of our wonderful customers are there–and because we are insatiable foodies–we decided to go check it out this past weekend.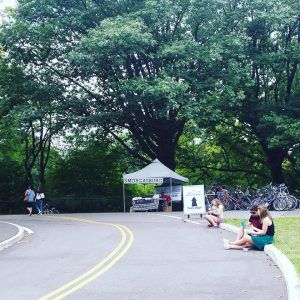 The new Smorg is located on Breeze Hill, a little to the north of the LeFrak Center at Lakeside. It was hard to miss, as the entrance was buzzing with happily hyper kids, stuffed adults, and groups of friends enjoying cartons brimming with colorful, gorgeously arranged food.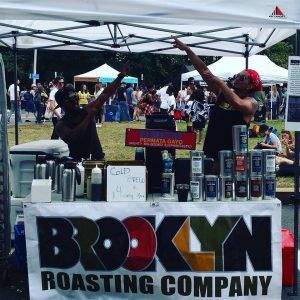 Our first stop? Ace customer Brooklyn Roasting Company. We didn't waste any time gulping down a cup of cold brew which was rich, strong, and simply out of this world good.
For those of you who haven't heard of these organic caffeine connoisseurs, Brooklyn Roasting Company believes in equality, which is why they make their brews from fair trade beans. The whole operation is also Rainforest Alliance Certified and  they pay attention to their impact on the environment by emphasizing "recycled materials and refurbished equipment use, clean-powered distribution, and old-fashioned friendliness." We're proud to work with such a conscientious company!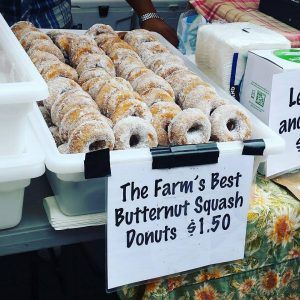 After slurping down the last of our coffee, we took a leisurely stroll through the grounds. We always love perusing the novelty items–flavor and texture combinations that we never would have thought would work, but which often turn out to be delicious. Such was the case with these Butternut Squash Donuts from Rockville Market Farm, located in Starksboro, VT. Aren't they beautiful?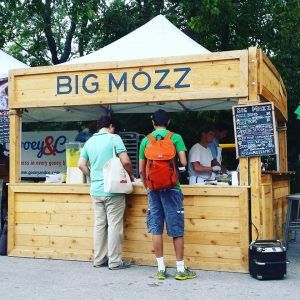 Farther down the row, we were delighted to see an abundant supply of fresh mozzarella from Big Mozz! Run by two high school friends and rowing teammates, these mozzarella gurus stretch their fresh cheese, made from locally-sourced milk, right inside their booth! If you've always dreamt of pulling your own cheese, these guys offer stretching classes, too!
We were also happy to note that the Bisska NYC station was smokin'! We didn't get to taste it this time (how does anyone ever manage to consume all the delectable treats at The Smorg?) but we've heard tell that their Mediterranean-style street food (think juicy grilled meats "with a focus on flavors of charcoal + spice") is to die for.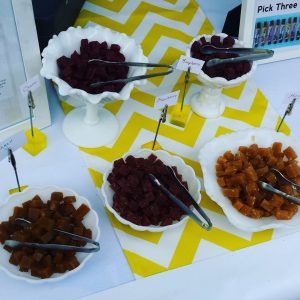 We couldn't leave without trying a few of the itty bitty samples of Anya's Licorice. This is one-of-a-kind licorice, made with real fruit, all natural ingredients, and completely devoid of high fructose corn syrup, preservatives, and artificial flavors + colors. We recommend the mango!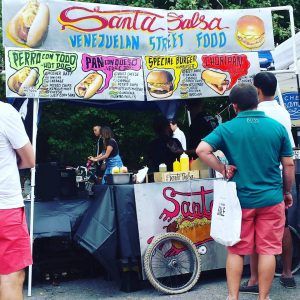 If this post whet your appetite, check out our other Smorgasburg posts: Brooklyn Pier Park, Winterfest + Fort Greene! If you're still not sated, read our interviews with Ace customers and Smorg vets Chickpea and Olive + Monk's Meats. Happy reading!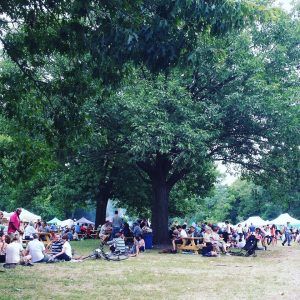 Have you been to the Prospect Park Smorgasburg? Are you a fan of Brooklyn Roasting Co.? Let us know by leaving a comment below!