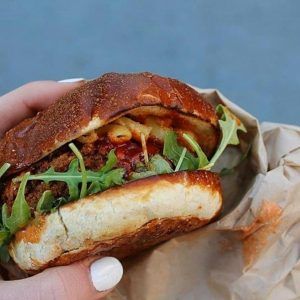 Hello hello! We're beyond pleased to bring you great news on this beautiful Wednesday: in the near future, beloved Ace customer The Cinnamon Snail will be opening their second brick-and-mortar location at 70 Pine Street (home of the famed food hall City Acres) in the Financial District. Yep, you heard it here first: FiDi Snail will be founder Adam Sobel's first permanent foray into the world of downtown Manhattan…and will be joining Ace customer Beyond Sushi at this veggie-friendly food hall.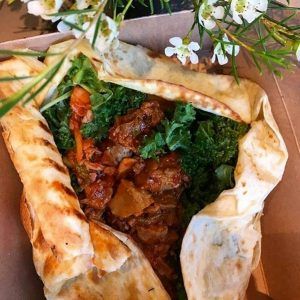 Snail fans will be excited to learn that this lower Manhattan location will have a NEW menu, featuring a slew of original, soon-to-be-announced creations. Snail lovers will also be glad to know that many favorites–such as their signature Korean BBQ Seitan, Maple Mustard tempeh sandwiches, and legendary burgers–will still be available.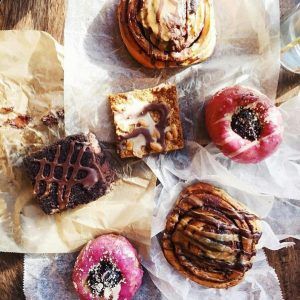 The Cinnamon Snail's award-winning vegan donuts will also be plentiful, as well as an array of other pastries. Plus, much like the food at their Pennsy Food Hall location, the menu will be changing "seasonally, and at the whim of the culinary basket case at the helm of the Cinnamon Snail's multidimensional flavor ship."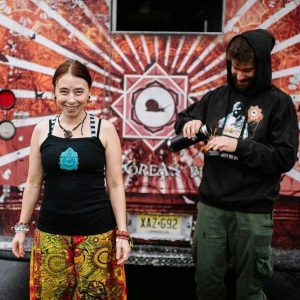 As of right now, the FiDi Cinnamon Snail plans to remain open from 8 a.m.- 9 p.m. and "A complete, over the top, vegan breakfast/brunch menu will be available daily until 11:00 a.m., and eventually all day on the weekends." For anyone who was wondering, all of the food at this location will be Kosher Certified, 100% plant-based and made sans animal products. Stay tuned for the exact opening date and best of luck to our friends at The Cinnamon Snail!
Images: @cinnamonsnail